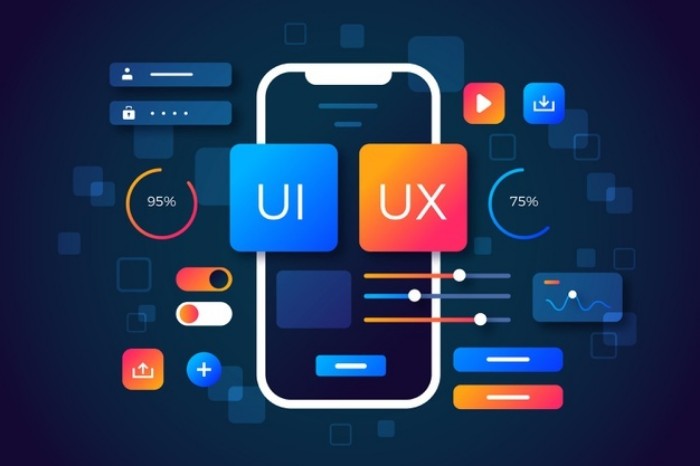 What is UI Design?
The "UI" in UI design means "User Interface". It is the process of building a graphical layout of an application or a website. A UI designer is concerned with aesthetics and will design all the screens that users interact with while using a website, app, or video game – icons, buttons users click on, typography, colour schemes, images, interface animations, transitions, and any other micro-interaction. In other words, these UI designers create attractive visually stimulating interfaces that consumers find pleasurable to use. Various types of Interfaces are:
Graphical User Interface (GUI): Users Interact with visual representations. Eg: Computer Desktop
Voice-controlled Interface (VUI): Users interact using their voices. Eg: Smart Assistants like Alexa on Amazon or Siri on iPhone
Gesture-Based Interface: Users interact through bodily motions while engaging with 3D design spaces. Eg: Virtual Reality Games
What is UX Design?
The "UX" in UX design means "User Experience". It refers to an experience a user has with a product or service. He researches to understand the needs of the targeted users and accordingly creates easy, efficient, relevant, and all-around pleasant experiences for the user. He is also responsible to analyze whether the experience has been smooth, intuitive, and logical, or confusing, clunky, and arbitrary. He figures out a solution to enhance consumer's interaction with the interface that UI designers have created.
Essential Skills:
Research & Analytical Skills
Skills to create wireframes and prototypes
Visual Communication Skills
Information Architecture Skills- structured, labeled, and organized content
Coding skills
How to become certified in UI/UX design course?
Looking at the vast scope, lots of colleges are offering courses in Interaction Design (UI/UX design course). While identifying the right course, you should take into consideration the following points:
The professional certification is recognised at both the National and International levels.
The program is aimed at creating meaningful interactions between technology and humans.
Every digital interface/interaction is designed to make our lives better. UI/UX is the communication layer between humans (user) and the computer. The course should provide competencies in the basics of HCI (Human-Computer Interaction), principles and practices of user interface, and user experience design.
The courses must provide opportunities to handle real-world projects to help students gain relevant experience and build portfolios.
Master class with industry experts to help students understand the different aspects of the business, client handling, real-life case studies, etc.
The college must offer experience in industry-standard tools
The college must motivate students to make decisions while designing a project. They should explain the genesis behind their decision during the presentation of their assignments. Thus helping students gain confidence in their concepts.
The college must help the students build supplementary skills that are relevant to this course.
The course must provide knowledge in developing wireframes and graphic and web designs, basic programming skills, analytical skills, etc.
The courses must help students develop skills to research and analyze competition, ensuing trends, etc.
Now that you are aware of how to become a certified UI UX design course, give wings to your dreams and enroll for a UI/UX course.