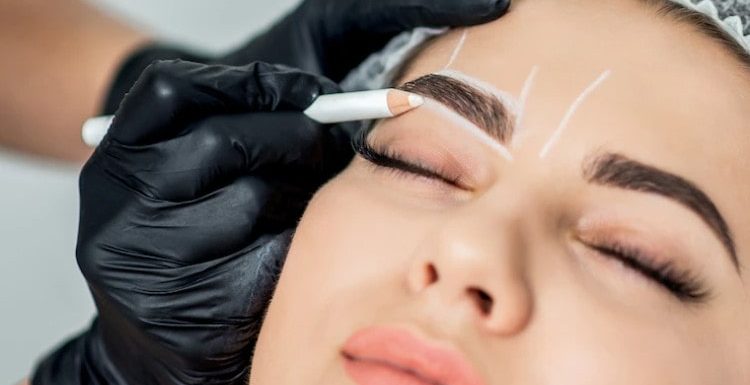 Permanent makeup is an art form that requires practice and dedication to perfection. It's all about setting realistic goals and making a commitment in order to experience professional growth and a loyal following.
If you've already ventured into the permanent makeup industry, you're probably aware of the growing demand for permanent makeup artists and especially microblading artists in the past several years. 
Read this guide to discover the right steps to take in order to become proficient in permanent makeup and make your business a success!
1. Invest in Quality Permanent Makeup Training
Becoming a permanent makeup artist is not as hard as you think, but it does require some patience and hard work. In order to become truly successful, you'll need to enroll in an accredited course.
With so many courses available, it can be quite a challenge to find a reliable and experienced instructor. If you do your research, you may find quality microblading courses that you can attend either live or online, like Microblading Canada training.
In these types of courses, you will get instructed by a successful and experienced microblading artist, and you will also get advice on how to build your business from the ground up, including the know-how on marketing, and how to properly care for your clients.
By finishing your training, you will receive a certificate of attendance which you will need in order to become a licensed artist. Obtaining a professional license from a board or institution in charge is needed to begin your permanent makeup career and practice microblading legally.
2. Find the Best Quality Tools & Supplies
All the time and effort you put into perfecting your skills will go to waste if you're not working with the best quality supplies from the get-go. So, before starting your permanent makeup business, it is crucial to invest in reliable tools and sterilized equipment.
Every permanent makeup artist will need to invest in a good quality cosmetic chair or bed, impeccable lighting, a range of the best quality PMU pigments, and most importantly, disposable microblading tools or PMU machines, depending on the permanent makeup treatments your salon offers.
Investing in high-end aftercare products is strongly encouraged, as this will reassure your clients that they're in the right hands and help them get the maximum results from their procedure.
3. Practice, Practice, and More Practice
Just like in any other career that requires skill building, practice is the key to becoming a successful permanent makeup artist. There are no shortcuts when it comes to permanent makeup, so putting in the hours for practicing stroke after stroke is essential.
The more time you invest in drawing eyebrows on a latex sheet, the better your microblading skills will become. Hard work always pays off, and by mastering your craft you will not only become better but also much quicker and open yourself up for acquiring more clients!
4. Take the Time to Build Your Following
In today's day and age, your social media presence can make or break your career so think of it as your portfolio and a place to showcase nothing but your best work. Be sure potential clients will scroll through your social media before they book. 
Building your client base and your reputation won't happen overnight, so remember to approach each client with the same care and dedication, and take advantage of every opportunity to grow as an artist and as a person.
Each pair of microbladed eyebrows or lip tattoos you do is an opportunity to showcase yourself as trustworthy, friendly, and focused on meeting your client's needs. 
Word of mouth is the strongest form of advertising, so recommendations from satisfied clients are a great way to grow your business, and you can also introduce a referral program to further encourage that.
In Conclusion
Becoming a permanent makeup artist can be an exciting, lucrative career opportunity for anyone willing to put in the effort to perfect their skills. With hard work and dedication, becoming proficient in permanent makeup is easily attainable. 
Just remember to stay present on social media and show your clients that you care about their needs and their vision, to stay on top of your game and keep that client list growing!