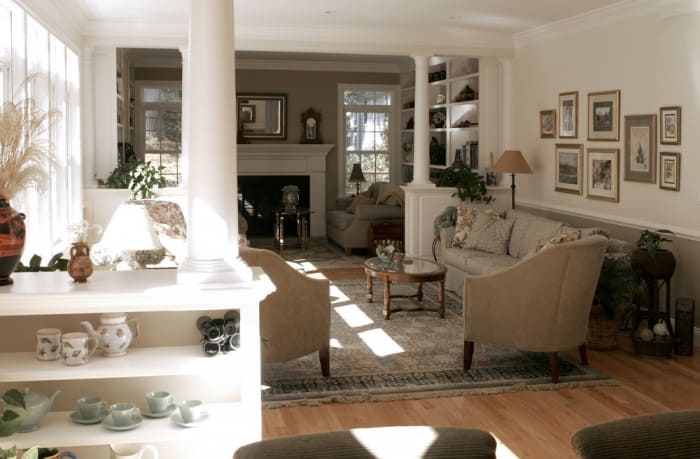 Are you looking forward to giving your office an elegant and sleek design? You should consider having glass partitions installed. These partitions are designed to transform your office layout to make it more professional. Glass partitions come in single and double-glazing each with pros and cons. Regular single glazed glass partitions are about 25mm squared to allow natural light to go through. Additionally, these partitions are cheaper to install although less efficient regarding soundproofing.
Double glazed glass partitions are the ideal choice for a commercial setting. These offer effective soundproofing for being a combination of toughened and laminated class. This kind of glass partition is thicker but with a discreet and slim line design. To install glass partitions, hire a professional company to do the job to meet your preferences. Glass partitions have various fixtures and fitting including door frames, reducer spots, and deflection heads. All these are demount able and customizable to meet your office requirements.
Natural light in an office environment
Presence of natural light offers various psychological benefits to boost your interior space. Appropriate incorporation of natural illumination will make your interior space seem warmer and larger. Natural light expands perceptions to make it seem more dynamic and vibrant. This explains why it is very important to have as much natural light in your work environment as possible.
Incorporating more natural light in your interior with glass partitions
Frameless glass partitions
A frameless office glass partition in Singapore comes in sliding and fixed versions to boost light diffusion throughout the interior. These partitions allow architects and designers to maximize light to reach deep areas in the commercial space. This allows illumination of dark spaces with ample light while offering clear views of other interior spaces and the outside world. Your commercial interior will become more open and free-flowing.
Glass meeting rooms
Creating a meeting room in the middle of the office environment is best achieved by glass partitions. Regardless of the seemingly restricted position, a meeting room appropriate glass partitions significantly benefit from increased light exposure. This makes the seemingly isolated space to become instantly more welcoming while feeling pleasant and livelier. All this is enhanced by a thoughtful integration of more light introduced by glass partitions.
Office angles and corners
Glass partitions help optimize light diffusion and creativity with angles. Fixed 90-degree angles designed and constructed with glass allow more light penetration. Glass is very effective in office enclosures for boosting office communication and enhancing a sense of openness. Strategic use of glass partitions gives your office modernity and transparency for employees, customers, and visitors.
Corner applications built with glass into false ceilings will quickly transform your commercial space by giving it a contemporary touch. You can have glass also attached to existing ceilings. Using this design approach infuses elegance and refinement into your space without creating separations. This will make your office space look sleek and more appealing to anyone.
Glass in high ceilings
Incorporating glass to your high ceilings also introduces more natural light in a commercial space. The ceilings are mounted onto transom glass for natural light to pass easily from the floor to the high ceilings. The glass offers a bolder aesthetic to benefit from extra space for ceilings over 10 feet high. This will give you very impressive results.
You can get this with a sliding or fixed glass system with a double purpose. The right contractors will work towards achieving high-level functionality and inspired aesthetic. The choice of glass system will give you exceptional quality that will last for a long time with intuitive and easy installation. With this, your space will get maximized access to natural light and functionality.
Versatile eco-friendly solution
Installing modular glass walls in your space will enhance its look while making your workspace become green. Natural light minimizes the use of artificial light trapped in spaces in the interior. Glass partitions open up opaque walls by allowing natural light to penetrate once non-illuminated areas. This minimizes need to use expensive and wasteful use of natural light.
Glass partitions have green features including allowing being manufactured from natural and recyclable materials. Additionally, most glass is 100 percent recyclable. Modular glass partitions introduce more natural light, which benefits all your employees' health. With this, there will be less sick days, improved quality of life, and better quality sleep for staff. This subsequently leads to higher productivity. Glass partitions have other benefits including:
Easy to clean
Enhanced acoustics
Office space reconfiguration
Affordable remodeling
Resistance to mechanical damage
Better acoustics and thermal insulation
Bottom line
When looking forward to revamping the look of your office, installing glass partitions is a wonderful idea. Glass will introduce additional natural light into your office interior to illuminate once dark spaces. There is more to glass partitions including making your office go green while enhancing its aesthetic appeal.
Author Bio: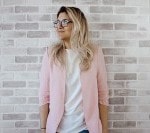 Ashly William is a freelance writer, with years of experience, creating content for varied online portals. Her content is published on many national and international publications. She has written many content for office glass partition in Singapore, And love to write abut Education and Business Services.