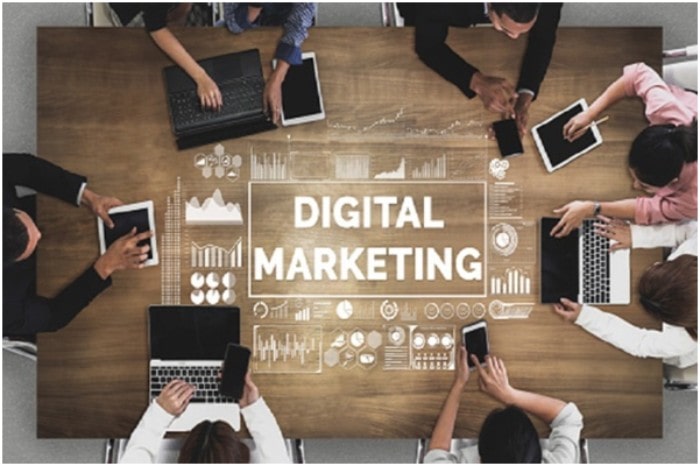 There's no question that every business needs a strong SEO strategy. If you have a website, a blog, or any online presence at all—chances are, you know that you need a comprehensive SEO plan that works for you. SEO services are just one part of a bigger digital marketing strategy.
Business owners hire digital marketing companies for different reasons. Maybe your current agency is failing to deliver. Maybe you've decided your online presence needs a tune-up or even an overhaul. Either way, deciding to enlist the services of a digital marketing company is the simple part.
Now you need to know what to look for in your next digital marketing company. But before that, here's what you need to do:
Know What You're Looking For
Your digital marketing needs are as unique as your business. If you've never worked with a digital marketing company, think about what you're hoping to achieve. If you've worked with a company in the past and were disappointed by the results, think about the mistakes you don't want to repeat.
A few examples of popular digital marketing services include:
Content marketing
Website design
Social media management
Paid marketing
Search engine optimization
Each of these services has multiple aspects to it. What you need to figure out is what will work best for your business—and decide accordingly. Many digital marketing companies follow the "full-service" model. Essentially, you can get all the services mentioned above under one roof. Others work on small-scale projects and may provide one service but not another. For example, an SEO company might not offer social media management.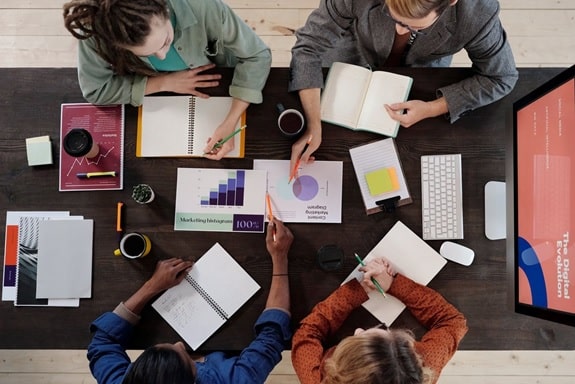 Finding the Right Digital Marketing Company
Have you figured out what your business needs? Good. These are a few factors to look for when you're selecting a company:
1. A Substantial Client List
Any digital marketing company worth its salt will have a few years under its belt. That's what separates established professionals from newcomers running one-person operations. An experienced company is the only way to go when you want top-notch services.
Digital marketing companies are typically happy to show off the results of their work. Check out the company's website and see if you can find the names they've worked with. You don't need to recognize every name, but it's a positive sign when a company has a lot of names to show in its client list.
Remember that privacy and confidentiality considerations can keep some companies from disclosing all of their clients. Also, keep in mind that not all digital marketing services can be readily displayed.
2. Reviews and Testimonials
Social proof is a great way of learning more about a company. It'll also give you an idea of what it's like to work with them. A digital marketing company's website is always a good place to start.
Start by reading the highlighted reviews—these are usually the most glowing—then dig a little deeper. Digital marketing companies at the top of their game know the importance of making social proof easy to find.
Lastly, do an in-depth Google search and find out what people are saying about the company. Note that not every review will be positive. A neutral or even a negative review can help you see what the company is lacking.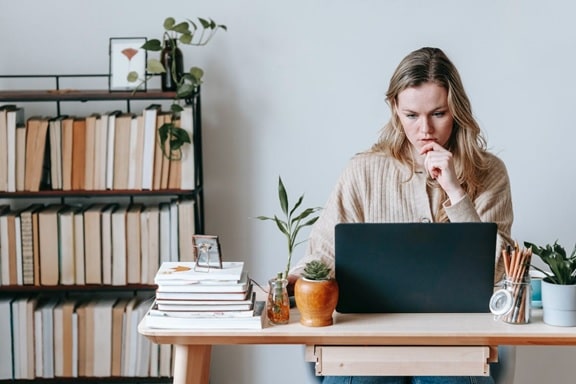 3. A Great Website
There's nothing quite as important for modern businesses as having a well-designed website. This is especially true for digital marketing companies. After all, it's the biggest proof of their work and needs to be impeccable.
First impressions may not always be the last—but you need to pay attention to the website design, features, and navigation, particularly if you're in the market for website development, redesign, maintenance, or optimization.
If the website as a whole feels dated, slow, and not user-friendly—that's a red flag you shouldn't ignore. Consider working with another agency that knows how to impress customers with its website.
4. No Tall Claims
In the world of digital marketing, things can be too good to be true. What a digital marketing company offers on its website shows how well it knows the industry it's in.
There are plenty of companies out there promising quick results and making tall claims. The thing is, there are no shortcuts to digital success. No digital marketing strategy—no matter how good—can deliver results overnight.
There are no two ways about it. A company that's making outlandish claims is lying—and if it's lying about the core aspects of its work, it's probably lying about other things too. Steer clear of such agencies and look for the ones that offer more realistic and practical results.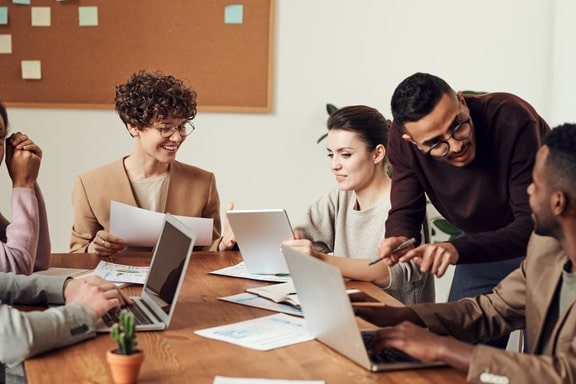 5. Easy to Contact
Top digital marketing companies will clarify what they offer, what they can do for you, and how you can get in touch with them. Contact information should be readily available all over their website, instead of being tucked away on a single page.
The company's website should make your first move clear. Whether they want you to start a chat, submit a form, or take a quick survey—contacting them should feel effortless. Clear calls to action on every page should guide you about what to do next.
Conclusion
Picking the right digital marketing company for your business needs isn't a quick process. You'll need to do some research, put in some time, and read a lot of reviews. However, the advice shared here will point you in the right direction and enable you to focus on the important factors.
Author Bio:
The author is associated with Search Berg, a digital marketing company with more than ten years of award-winning experience to its name. When he's not working on content marketing for a roster of diverse clients, he enjoys photography, painting, and traveling.