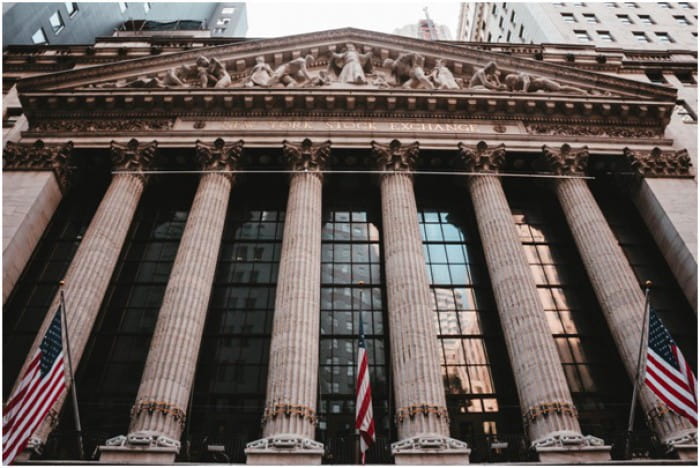 Over the years, crypto trading has grown into a profitable business for professional traders all over the world. The multibillion-dollar market enables traders to make substantial daily profits by executing the right trading strategies. Many tools and platforms were developed following the market growth. They aim to help traders get the best experience without spending too much time and effort in the process of trading. Nevertheless, sometimes, the vast amount of choices makes it difficult to find the best alternative that fits the trader's unique needs.
One of the main issues with trading, however, is choosing the perfect crypto trading platforms. There are several requirements that traders have to take into consideration before making a calculated decision. Ultimately, the trading platform you choose will impact your overall success and growth of your cryptocurrency portfolio. Therefore, before you decide on one, it's crucial to make a checklist that will show you what to look for in a crypto trading platform and why.
Country Availability
The first thing to look for in a crypto trading platform is whether it is available in your country. The business must legally operate where you live, and it's a policy you should never dismiss when you search for the best crypto trading platform.
All countries have distinct regulations regarding cryptocurrencies and their exchange, and they don't operate in all jurisdictions. Consequently, the No.1 rule for finding a good crypto trading platform is to check the regulation on crypto the country, and whether trading cryptocurrencies on it is legal there. We strongly advise against using VPNs to circumvent your country or trading platform's regulations.
Secure Trading
With cryptocurrency value rising, and the number of traders increasing, crypto trading platforms have become the target of malicious cyberattacks. Although nobody can guarantee a 100 percent secure exchange, some platforms have better security features. In other words, the best crypto trading platform should offer sufficient security measures that will protect its user's funds. Even then, take all precautionary measures to protect your crypto assets.
Additional advice: The website always has to support HTTPS. If the connection of the web address is HTTP, it's best not to use it.
Low Fees
Crypto traders, through relevant techniques and strategies, earn profits with the help of cryptocurrency trading platforms. They buy, sell, and trade coins. However, for all this to be possible most trading platforms require a certain fee to be paid.
A reliable trading platform is not necessarily one with the lowest fees, although traders can sometimes unknowingly overpay for these services. When you search for the best crypto trading platform that fits your needs always count the fees in the overall investment you are prepared to make and compare prices along with the rest of the features on more platforms. That way, you will find the one that fits you, and you will have a clear representation of how the prices are moving on the market. Everything priced too low or too high is not the most desirable choice.
Transparency
A company must build a relationship with its users based on trust. If you stumble across a crypto trading platform that doesn't disclose important information and is not transparent with its users, it's usually a huge red alert. The platform also needs to be authentic, hence legally registered as one.
Check for information on the website, and search for indicators that confirm the authenticity of the platform. Nonetheless, make sure not to leave all of your funds there for a long time, only the amount you need for trading. Keep the rest of the coins in cold wallets.
Volume and Liquidity
High liquidity helps traders make their transactions much faster. Consequently, a higher trading volume means a more liquid exchange. Therefore, when you choose the best crypto trading platform, make sure that it offers a higher trading volume, to get the best experience.
Easy to Use
One of the last things to take into consideration, although equally important as the others, is the integrity of the platform's interface. Even professional traders can find themselves in a situation where they can't navigate an exchange due to its unnecessary complexity.
Although it's somewhat a matter of preference, the user interface has to contain all the necessary information, and it has to be easy to navigate.
Good Customer Support
Avoid all crypto trading platforms that don't offer good customer support. Most likely, you will run into a problem or have a question regarding the platform. Not being able to receive assistance from customer support can be a real difficulty.
When you take this factor into consideration, check which languages are available, what forms of customer support they offer, and what their working hours are.
Automated Trading Support
Finally, for traders who want to switch from manual to automated trading, the alternatives are quite limited. Automated trading is growing in popularity, and crypto trading terminals offer many benefits to traders to simplify the process of buying, selling, and exchanging cryptocurrencies.
Automated crypto trading terminals, such as Superorder, support crypto exchanges and help pro traders maximize their profits, by minimizing the time spent following the market's prices. Automated crypto trading consists of setting up orders to build trading strategies. The system then does all the hard work, leaving traders with a high chance of increasing their asset portfolio.
Superorder currently supports three major crypto exchanges, BitMex, Bittrex, and Binance. Traders have to sync their account to the terminal and start their automated trading. It's simple and effective.
Hopefully, by now, you've gained insight on what you have to look for when searching for the perfect crypto trading platform. One final advice – always be careful when it comes to managing your assets, and double-check everything before making a decision.