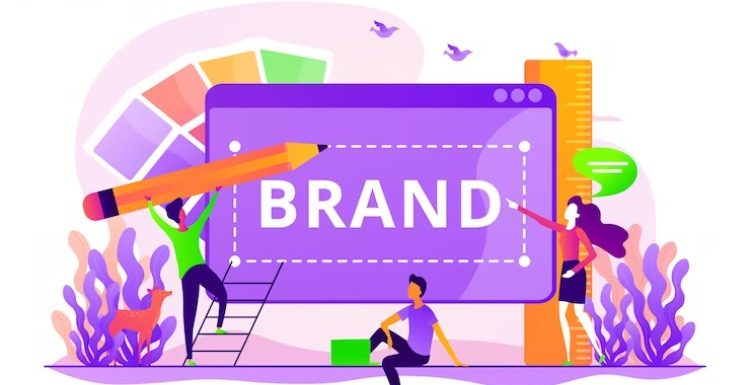 Business owners based in New York need a successful brand design. Brand design can impact how customers perceive and interact with a business and help distinguish you from your competition. Here is some information about how to select the right branding elements for your business in New York:
Research Your Competition
Knowing what your competitors are doing can help you develop a strategy that sets you apart. Learning about the competition may help you create a successful brand identity that can successfully sell your brand. Watch for emerging trends and changes in the marketplace as this can give you an edge over the competition.
Understand Your Target Audience
Understanding your target audience can help you tailor your design to meet their needs. If your target audience includes teenagers, you can focus on creating a vibrant, trendy design that might appeal to them. If your target audience is business professionals, aim for a more sophisticated and professional look. Research what type of marketing your target audience responds to. Identify whether they:
Are drawn to digital advertisements
Are more likely to interact with print media
Prefer social media influencers or celebrities
Knowing the answers to these questions can help you craft an effective marketing campaign that can reach your target audience.
Get Professional Help
A professional designer can create visuals that accurately represent your brand. Working with a professional might allow you to draw on their experience and expertise to create a design that best resonates with your target audience. Professionals can also allow you to express your suggestions on how you want your brand to be designed.
Review portfolios and credentials when looking for a professional designer. This can help you find an expert in the branding industry. Think about what kind of collaboration style you want. Discuss these details before beginning any project to avoid miscommunication. Professionals will take care of the technical aspects of the design process. An expert can handle the complexity of setting up logos, color palettes, and typography.
Create a Strong Visual Identity
A successful brand design is memorable, consistent, and representative of your product or service. Identify the visuals that might impact your target audience when designing your brand.
Create illustrations and other graphical elements. This can help with instant recognition. When creating these visuals, let them represent your brand's values. This can help build loyalty among existing customers.
If you use any illustrations or graphical elements, make them easy to reproduce and look good with different colors and backgrounds. Make sure words are easy to read and images are high quality.
Test Different Designs
Be prepared to experiment with different strategies and adjust them over time. You can identify what works for your design.
Test your brand design by conducting focus groups or surveys and asking for feedback from customers or potential customers. Testing can also include experimenting with different visuals, colors, fonts, and styles to see which resonates most with your target audience. Monitor the analytics to understand the number of people engaging with your design.
Keep It Simple
In a crowded market like New York, you might need to keep your brand design accessible and simple to understand. A cluttered design can confuse and overwhelm your audience and detract from your brand's message. A simple design can be memorable and powerful.
Hire Reliable Brand Design Services
Choosing a successful brand design in New York requires a combination of research, creativity, and expertise. Hiring brand designing services can be an excellent investment for your business. A professional and compelling brand identity can help you stand out from competitors and build customer trust. Look for a reliable brand design agency today.