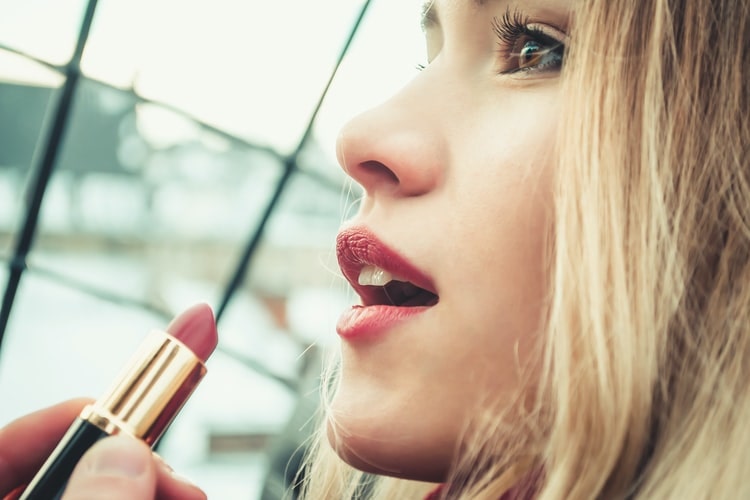 Nothing quite like that right lipstick to transform your look and give you an instant confidence boost. But with all the shades and types of products in the market today, it's hard to find the right one that brings out the best in all your features. The secret to taking the guesswork out of your lipstick hunt? It's all about your skin tone and undertone.
Know Your Skin Tone and Undertones
If you aren't sure about your skin tone and undertones, it won't be easy to nail the color that best suits you. People have uniquely varying hues, so it's hard to put skin tones into categories. Generally, however, skin shades are typically broken down by fair, light, medium, olive, and deep. But that's not all that matters; you'll also have to identify whether your undertone is warm, cool, or neutral.
One quick trick to determine your undertone is by looking at the veins in your wrist in bright light or daylight. Veins that appear blue or purple indicate cool undertones, while those that look green mean you have warm undertones. If the color of your veins is a mix of the two, then your undertone is neutral.
You can also check what color of jewelry looks best on you if you're still unsure. If you find that gold jewelry complements your skin tone best, then you have warm undertones. Cooler undertones, meanwhile, go better with silver jewelry.
The Right Lipstick to Bring Out Your Stunning Morena Beauty
For morena beauties, choosing a flattering lip color can be very tricky. But there is a wide array of shades to explore for that perfect pout. More often than not, women with naturally tan skin have warm and yellow undertones, so it's best to start with warmer shades.
Whether you're going for a matte lip tint, a sheer or creamy lipstick, or a lip gloss, always keep in mind the colors that match your complexion so you can pick one with confidence and ease. Here are some go-to shades for that natural glow.
Nude
You can never go wrong with nude—it's the ultimate everyday lip shadethat you can use to keep it simple, soft, and formal or even look sensational without bold makeup. Ladies with tan skin should go for nude shades that enhance the warmth of their skin tone.
Touches of peach, orange-browns, and caramels are best for playing up those warm undertones. Rich nudes also look amazing on medium-tanned skin ladies. You can also go for pink, but avoid hints of mauve. A fusion of bronze and nude can add depth and drama to your look.
Pink
Have a little fun onyour lips by exploring the different shades of pink. Vivid shades of rose pink, in particular, always look amazing on every variation of morena skin. Slightly lighter and creamier shades of rose pink are perfect for errands and work. If you want to make the lips pop when you're going for a night out, go fora pigmented deep rose with an ultra-matte finish.
Red
Red is a universal favorite among morena ladies. The color is perfect for adding that instant drama and glamour to the already enticing and seductive features of dark skin. Bright red shades will yellow tones, like cardinal and pomegranate, look remarkable on ladies with tan skin.
A deep burgundy red shade, meanwhile, is a bold lip color that can make heads turn. If you want to go with a red shade that's subtle enough for everyday wear but also accentuates that glorious tan skin, then a red-berry hybrid is aperfect choice.
Brown
Brown is a safe yet flattering color that greatly complements tan skin, especially if you're going for that neutral look. Various shades of brown with deep yellow and orange tones complement light, medium, and dark tan tones nicely.
Pinkish-brown can do the trick when you want to get that beautiful glow for medium skin with neutral undertones. Copper brown looks very appealing on women with darker skin, while chocolate brown matches dark skin in a more sophisticated way.
Purple
Who says morena beauties can't go bold with purple? Whether you have light, medium, dark brown, or anything in between, a smoked purple lipstick works well for pulling off that strong, loud, and sexy look.
Every Shade is Beautiful
Excited to look for that flattering lip shade that will make your morena skin cut above the rest? Remember to go for shades with excellent pigment quality. No matter how bright the color looks on the stick, it will not stand out against your skin and may even look gray if it is not highly pigmented.
What are you waiting for? Don't hesitate to do a virtual makeover so you'll get the confidence you need to put on your best shade forward and stun the world.