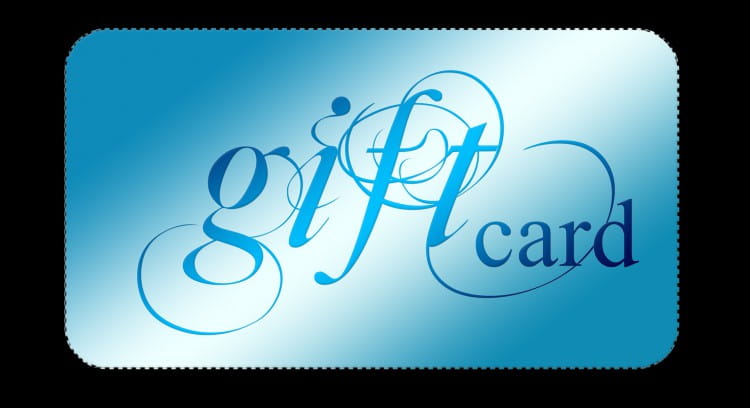 During the holiday seasons, people often give gift cards instead of actual presents. That's probably because they don't know the person really well or they just want to give the person the chance tobuy whatever they want. But what if you received unwanted gift cards? How do you get rid of them?
A lot of people usually opt to give their gift cards to their friends a few days before they expire.This is a good idea just to make sure that the gift cards are used and that they don't end up in the trash bin.Others sell gift cards as a means of earning cash. But how do they do that?
Ways to Earn Cash Using Gift Cards
There are three different ways on how you can make money out of those unwanted gift cards. You can use the min order to buy items you can sell, sell gift cards to your friends, or online.
Purchase items and sell them after. One of the smartest moves you can do is to consume the gift cards to buy items you can sell. Just because you're not interested in the merchandise of gift card issuers doesn't mean that other people aren't, too. Consider purchasing the popular items the card issuer is selling. As soon as you have the items, you can sell them on Amazon, eBay, on Craigslist, or even to your friends. The only drawback here is that you won't be able to get the full value of the items you're buying. The good news is you will be able to recover a part of the gift card's worth.
Sell gift cards to your friends. If you're the type of person who wants to get the exact value of the gift card, then consider selling them to your friends who might be in need of them. You can personally tell your friends that you're selling them or you can also text them or e-mail them. If you want a bigger audience then you can sell gift cards by posting it on your social media accounts. You probably have online friends who are dying to buy your gift cards.
It's easier this way because they can easily contact you and from there, you can discuss all the details. You'll get the full value of the gift cards' worth in no time.
Sell gift cards online. If you want a more secure way of selling your gift cards, then you might want to check online. There are a number of websites which offer people to sell gift cards for an amount that is very close to the gift card's value. You're sure to get the highest price for the gift cards if you sell them through the websites.
Normally, you'll be asked to enter the store or merchant on the gift card to determine which exchange site offers the most money. It depends on the merchant because it will determine the card's popularity.
How Does Selling Gift Cards Online Work?
There are 3 steps on how you can sell gift cards online. You need to enter your cards, accept the offer, and receive your cash.
Entering your cards means that you will need to enter your card's corresponding merchant as well as its current balance. There's a long list of brands so you need to check it your card is included.
Companies always tell people to check the balance when doing the transaction. This is to make sure that you are getting an accurate value in exchange. Neither the company nor the merchant will be held liable if you incorrectly input the balance of your gift card. Therefore, it is very important to know the exact balance before you list your gift cards on sale.
You can check your balance by simply selecting a brand name from the list in order to find out how much value is left on your card. This process just takes a few easy steps:
Choose the brand name of your gift card for verification.
Once you're done, enter the information of the gift card on the merchant website. The website may ask for your gift card number and PIN in verifying the balance. You don't need to worry because you can find these at the back of the gift card.
If you're not able to check the balance online, contact the merchant.
Once you're done entering your card information,click the button that says "Our Offer". You will be presented with an offer for your gift cards. If you're satisfied with the offer,all you need to do is to click the button that says "Accept". You'll be given a set of instructions afterwards.
You can contact the company if you're not satisfied with the offer, or if you found a better offer elsewhere. Most companies usually work with its clients to come up with a deal that both parties can agree on.
As soon as you've accepted the offer and you've followed all the instructions, then you're ready to receive your check. Most companies are only able to provide the payment via check so you'll be asked to enter your payment information correctly. Otherwise, your payment will be delayed.
The check is sent via email so you need to open your email once in a while. You also need to check your order history regularly for updates. Once you receive the check, simply print it out. You can deposit it your branch or via your mobile app. You don't need to worry because you will be provided with instructions with your check.
Note that checks have a holding period, which is typically about 5 to 7 business days.
Earning cash with gift cards is so easy! It's better to sell gift cards instead of just putting them away, hoping that you'll get to use them one day. You don't want to just wait for that day and eventually forget about them. That'll only be a waste of money. Deal with the gift cards the moment you receive them.If you can't use them for yourself, then sell them to your friends or sell them online.