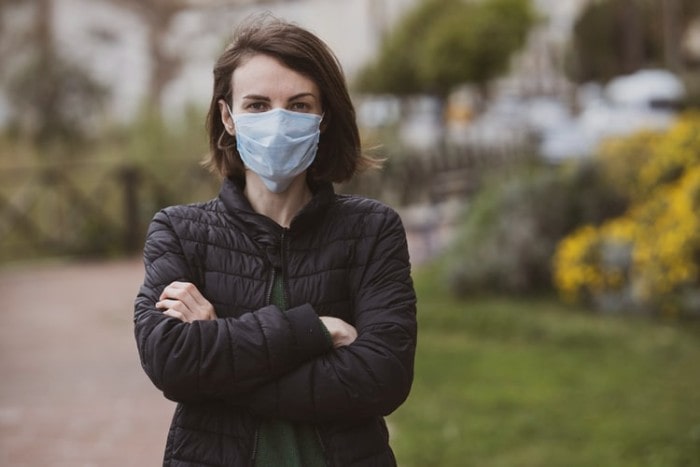 The COVID-19 pandemic has upended activities across the country, and with the rising number in positive cases, Filipinos are getting discouraged with succeeding news updates. Citizens have spent almost half of the year adapting to the "new normal" setting under this circumstance.
The beginning of the quarantine period was awash with trends, including trying out viral recipes or binge-watching series. People were trying to get by each day with activities that can help them cope.
However, as the quarantine kept extending, people have grown more anxious, wondering when things will go back to normal.
Hand washing, wearing masks and even coughing and sneezing etiquettes were once seen as trivial things before this global crisis occurred. But right now, these are imperative among the new normal procedures for citizens to keep themselves healthy and help keep others safe by avoiding spreading the virus or other diseases.
Likewise, as kids, most Filipinos were constantly reminded of parents to observe proper sleeping hours, keep a sound diet, and drink vitamins to boost their immune system. Drinking eight glasses of water a day also was a staple reminder to keep the body healthy. In this time, people realize the significance of these notions that might have been taken for granted before.
The importance of health cannot be stressed enough in these trying times. As physical fitness is vital for everyone, the concept of good health also extends to a person's mental wellbeing and emotional soundness.
People used to have an array of options to de-stress and enjoy some leisure time, but these activities have become inaccessible with the current plight the country is facing.
Prolonged isolation can cause cabin fever and add unnecessary stress to people cooped up in their homes. Some might develop unhealthy habits, which may affect their overall welfare.
Consequently, a great majority of activities have moved to be conducted remotely, including work and schooling, and stress and anxiety caused by the environment brought by the pandemic can hinder productivity with these endeavors.
Rests are essential to keep oneself intact and functioning well. Home stress relief activities can serve as alternatives to help people unwind even under quarantine. These activities are much needed to condition both the mind and the body.
Support from family and friends also are crucial for one's emotional and mental health. Despite being in quarantine, Filipinos can still socialize via digital means. Mobile gadgets and the internet have provided an avenue for peers to stay connected and communicate with each other.
After the pandemic is over, Filipinos and everyone else in the rest of the world will have a different view on life. Some things may go back to the way they were, but numerous changes are sure to occur, especially when it comes to public safety and the improvement of the country's emergency response.
Numerous lessons can be derived from the 2019 coronavirus, and among the key takeaways from this pandemic is the emphasis on the significance of health and financial security.
Expenses can be quite costly in the country, and most Filipinos want to make the most of their investments. Part of adulthood is getting an insurance plan that suits one's preferences. Metro Manila residents may get life insurance, travel insurance, or car insurance in Cubao, among other options.
As the saying goes, health is wealth, and getting the right health insurance in the Philippines is a step further for Filipinos to keep themselves and their families secure in times of crisis. Likewise, following protocols and observing health measures ensures their wellbeing and overall welfare. Provided Infographic below by iChoose.ph are some tips on how to stay healthy during the pandemic.