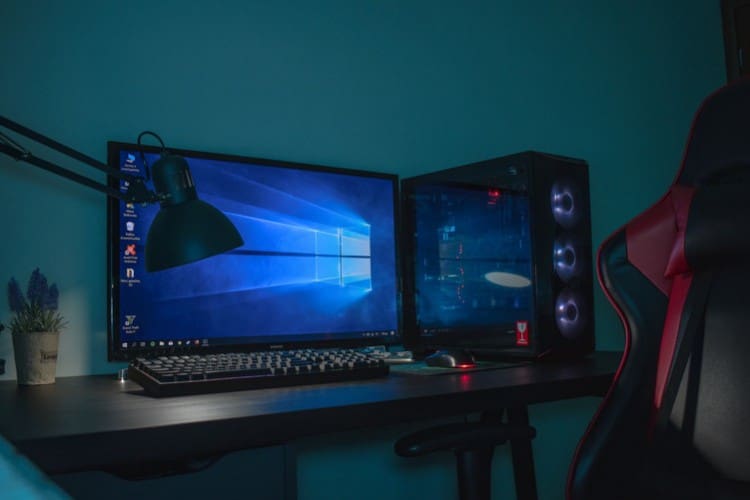 Once you use your computer more and more often, you notice that it slows down. Not only gamers can see this change in their machine. Consequently, having a slow PC can make gaming and work a headache. It's not fun to have your game freeze or crash.
When your game crashes or lags, it usually means your gaming-computer system is becoming obsolete or no longer meets the system requirements. Another reason could be your computer is full of files, whether useful ones or junk, which makes it take a longer time to process the game.
Unless your PC is too old and doesn't reach a game's minimum requirements, there are ways for you to optimize your computer. 
Familiarize Your PC Hardware 
If you built your gaming system, then you already know what specific hardware and drivers it has. It's important always to check the minimum requirements needed to play the games you want.
Whether you built your computer from scratch or bought it, knowing the minimum requirements helps you determine if your gaming rig can handle the game. There are many software and websites that can help you examine your PC hardware and the minimum requirements needed for a game.
Run It by System Requirements Lab
System Requirements Lab is a website that scans your gaming computer system's hardware and software for free. It gives you a complete report of your gaming-system specifications and how you can upgrade it.
It works for Windows XP, 7, 8, 8.1, and 10 and doesn't collect personal information along with the scan. Java isn't needed, and it works on Firefox, Chrome, and even Internet Explorer browsers.
Upgrade or Update Your PC
If you already know the minimum requirements needed for the game to run, now you have to check if you have the hardware, latest drivers, and driver software installed to play your game of choice.
It's always important to keep your gaming system updated and upgraded because as new games are released, newer and more updated versions of the drivers and their software might be required. Sometimes even more RAM or graphics cards are needed.
Clean Your System 
Oftentimes your gaming PC already meets the requirements, but when you try to play, it freezes, lags, or outright crashes. The reason for this usually is because your system needs to be cleaned.
You can use tools provided by the system itself, or download some free or paid software that can help clear your PC of useless junk. It is essential to know how to defrag your hard drive and have tools like some listed below in order to optimize your computer.
Piriform CCleaner is a useful tool when cleaning out your system and has free and paid versions. It's been around for years and is always a recommended tool not just for gamers but also for other PC users because of its reliability. Its popularity continues because it provides options that other free software of its kind lack, and it remains a must-have for anyone with a computer.
Razer Cortex: Game Booster is a powerful tool and a must-have for any gamer. It optimizes your PC by managing and killing any apps or processes that you won't use while in the game. This way you have more resources to boost and enhance the overall quality and performance of your playing experience.
Another great thing about it is that when you launch your game, this tool automatically starts ensuring smooth game play, and when you close the game, it will restore your system's original settings.
Gamers want their games to run smoothly, so it's a must to understand the different hardware and software of the gaming PC. It's also important to seek help and to know from where when you try to upgrade or update your PC for gaming. It might cost a little extra, but it's worth it if you want the best possible playing experience.
Being a gamer is not just about playing games but also about understanding how the gaming PC works. Finding great tools to enhance the game experience, even for a PC that isn't meant for gaming, is part of the process. By getting tools and learning how to use them, you can ultimately heighten your game play.