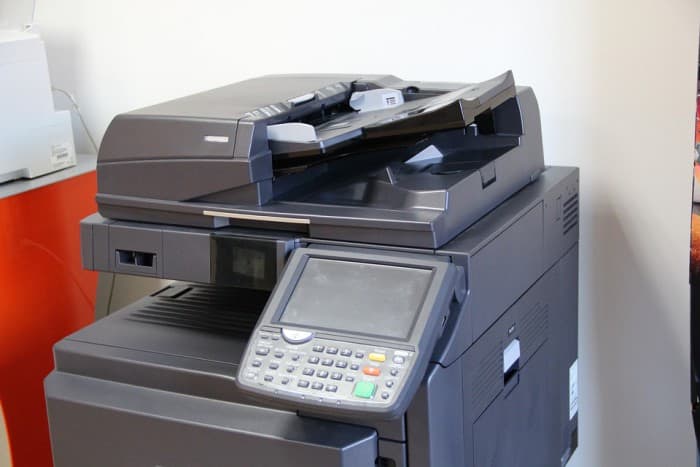 Selecting the best HP printer or business copier to use in your small business doesn't have to be time-consuming, emotionally taxing, or confusing. A bit of logic and evaluating your current and future printing needs will help you select the best printer to use in your business.
Assessing your needs is the key to making a good decision. What do you need currently from a printer? Are you expecting your needs to grow and change? After you have answered those two questions, finding the ideal HP printer for your business becomes a lot easier.
Also, consider the following when you are selecting a small business printer for your company:
What features does your business need?

How much can you afford to spend?

How much printing does your business do?

What type of printing are you planning to do?
Consider whether you want your printer to perform other functions, like scanning, faxing, and photocopying. The printers that perform those functions are called all-in-one printers or multifunction printers (MFP), and you will discover that a majority of printers belong to this category.
Kinds of small business printers to take into account
One size never can fit all, and the same thing is true with printers. The following are categories of printer you will choose from, in addition to the reasons why each of the categories of printers might be the best one for your company and business needs.  
Inkjet printers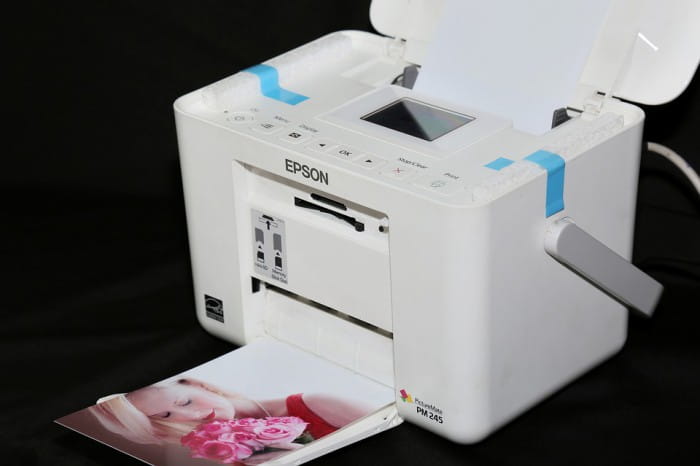 It an important factor for you is to be cost-conscious when selecting a small business printer, then it is hard to beat a quality inkjet printer.
These printers are very versatile since they are able to do a little of everything. Do you need some color? No problem. Do you need to print some professional-looking documents?  You are covered. However, as your needs continue to grow, things can start to get tricky.
It is very intuitive to install and use inkjet printers, and also to replace the ink cartridge. Although printer ink cartridges cost a lot less than laser toner cartridges, they run out a lot faster, so you won't get a high page yield from them.
If you are worried about space and are searching for something more compact, then an inkjet printer easily can work in a tight space. In terms of cost, an inkjet printer and its ink are more affordable compared to laser toners and printers.
However, inkjet printers tend to be slow, so if printing speed is important to you, keep this in mind.
A brief look at inkjet printers:
The ink is easy to replace and inexpensive

Lower printer quality compared to LaserJet printers

Excellent for low-volume printing

Slower compared a LaserJet printer

Low start-up costs
Laser printers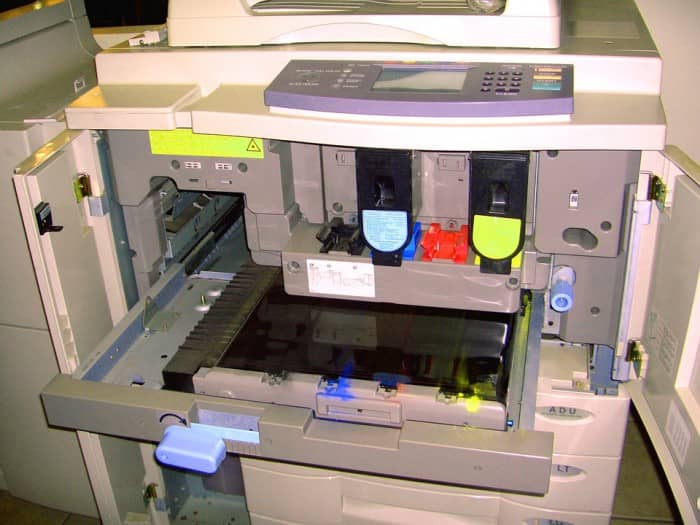 Laser printers used to cost a lot more than inkjet printers, how this trend is changing quickly.
There are many varieties of laser printers, and no doubt there will be one at least that will suit the needs of your small business the best. Although a majority of businesses just need black and white printing, there are also printers that can manage high-volume and full-color jobs.  
If you will be doing lots of printing, speed is definitely an important factor. Laser prints are a lot faster compared to inkjet printers in terms of pages per minute (PPM). Laser printers also use toners that are made out of fine powder instead of ink, which means there isn't any risk of newly printed documented smudging.
However, with laser printers, your expenses might be higher. The devices cost more since they utilize more sophisticated technology, and their toner cartridges are more expensive compared to ink cartridges.
Although you can refill ink cartridges, you can't do the same thing with toner cartridges. Therefore, inkjet printers do have some added cost-saving. Laser printers, on the other hand, are able to print a higher quantity of heavy non-graphic sheets per each toner cartridge.
Whenever you are comparing prices, it is important to consider what kinds of documents you are going to printing (whether or not they are going to be graphic-heavy), and the amount of printing you will be doing per session.  
A brief look at laser printers:
Isn't the best option for images and graphics

More space is required due to the bigger size

Laser toner costs more

Excellent for high-volume printing

Sharper document print quality
Multifunction printers
Multifunction (MFP) printers, which are also called all-in-one printers, are able to handle printing, faxing, copying, and scanning. They are also available in LaserJet or inkjet and may include a number of different features.
If your small business is continuing to grow, or you have extensive and varied printing needs, the features you will receive from a multifunction printer might be worth having a higher cost by getting document solutions for practically any situation.
Some of these printer's more common features include printing wireless from an office computer network or smartphone, scanning to the clouds, accommodating various card stocks and paper sizes, and double-sided printing.
A majority of multifunction printers are more expensive, more powerful, and larger compared to laser or inkjet printers. That means that assessing the needs of your business properly will be very critical in order to determine whether you need this kind of printer or not.
A brief look at multifunction printers:
All-in-one capabilities – scan, fax, copy, print

Save space and money by using one device

Numerous features to select from

Both LaserJet and inkjet models

Numerous other printing options
If you are planning on printing a high number of documents, then you will want to consider a multifunction LaserJet printer. An inkjet printer will probably be the best option for you if you are planning to print a lot of graphics. Beyond that, it is all about locating the printer that has the right features at the best price.  
Selecting the best HP printer to use in your small business
Being confused over a task such as purchasing a small business printer for your business can cost you a lot of money and time.
Purchasing the best printer is a decision you need to make based on whatever your specific business needs are, including:
Is a black and white printer sufficient or do you need to have a color printer?
Will you be printing documents for clients and customers or just for internal use?
Are you anticipating on printing just a couple of hundred pages per month or thousands of pages?
Could you benefit from having an all-in-one printer, or do you just need a basic one?
Once you are able to answer these questions, then you will be prepared to make an informed decision on buying a printer. HP is there to provide the very best printer to use in your small business.