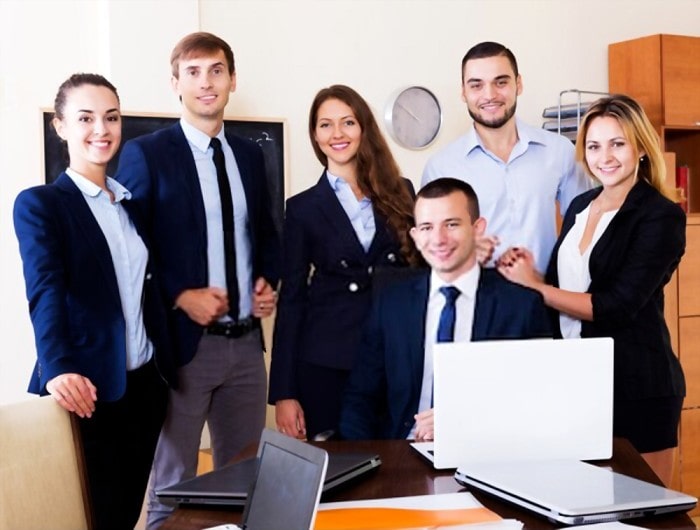 A recent Gallup study found that two-thirds of employees experience burnout on the job. Burnout goes beyond the feelings of disliking a work environment and can lead to serious repercussions for the individual and the organization.
To help avoid the absenteeism, decreased productivity and turnover caused by burnout, it's important for companies to find ways to empower their employees and show them just how much their contributions are valued.
Here are some tips for how to support employee well-being in the workplace.
Consider offering on-site yoga and mindful meditation classes.
Controlled studies have shown that mindfulness and yoga programs are effective at enhancing emotional wellness and resilience to stress in the workplace. To help your own team reap the benefits of yoga, consider offering access to yoga or mindfulness classes during break time or after hours. If you don't have the resources to host the classes in the office, free or discounted passes to local studios could give employees the chance they need to experience the benefits.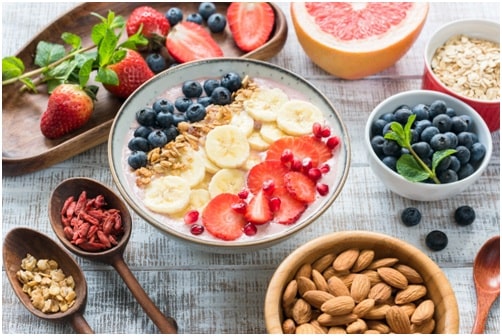 Cover lunch and give employees access to healthy snacks throughout the day.
Employees who are short on time might feel more compelled to reach for unhealthy "grab and go" options instead of wholesome lunches and snacks. To help support their overall health and wellness, consider building access to nutrient-rich meals and snacks into the workday. Whether that's a kitchenette fully stocked with fruits and veggies, or a full-on cafeteria with several freshly cooked meal options each day, any effort you make will help make your team's lives easier.
You may also consider offering the support of a certified nutritionist, who could host regular workshops and help educate employees on the positive impacts a healthy diet can have on a person, both in work and in life.
Embrace napping on the job!
Studies have shown that napping can be effective in enhancing performance. At work, a brief snooze could be the difference between finishing the day strong or having a completely unproductive afternoon. Even if you don't have it in the budget for a room full of high-tech Google nap pods, consider setting aside some space for your employees to be able to relax and recharge if they need to.
Provide free or discounted access to fitness centers and exercise classes.
There's a reason so many companies have their own fitness centers or offer compelling discounts to local gyms. From an employer standpoint, exercise programs have been shown to positively affect productivity and decrease incidents of workplace injury and healthcare costs.
Gym memberships can be a financial burden on employees, and they may opt to allocate their own funds elsewhere if the cost feels like too much of a stretch. By making physical fitness more accessible to the team, either through an on-site fitness center or free/discounted memberships to a local gym, you'll demonstrate how much you value their health and satisfaction.
Offer ways for team members to participate in bike sharing, carpooling or public transit opportunities.
Bike sharing systems support sustainable transportation, as well as employee wellness. Every time someone opts for a bicycle instead of their car, they're decreasing the emissions sent into the atmosphere and also choosing physical activity instead of a sedentary commute. It's a win-win.
Consider implementing incentives for employees who utilize city bike programs, or who take advantage of carpooling or public transportation opportunities. Not only do these options help support a more sustainable planet, but they can also help employees feel as though they are supporting a greater good.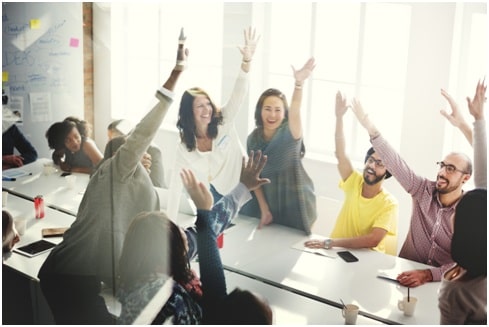 Implement a rewards program for reaching wellness goals.
Rewards programs can help motivate employees to achieve their goals in the workplace, be they task-oriented or wellness-oriented. Consider implementing wellness challenges into your daily operations, where employees or teams must complete mindfulness or fitness goals in order to unlock prizes. (Think: The team that logs the most steps this quarter gets some cool socks and an extra vacation day.)
Challenges can be as low-impact as completing breathing exercises or as involved as completing physical challenges. Prizes can be as affordable as a six-pack of beer or as grand as an adventure vacation. When you're structuring your rewards program, ensure that there are ways for all employees to participate, whether that's through adapted or non-physical alternatives.
Customization Is key: Personalize your wellness methods.
Everyone is unique, and different types of people are motivated by different things. While some employees might be motivated by corporate gifts and a lapel pin, wearing them both with pride, others benefit from a figurative (or literal) pat on the back from the company CEO. When you're structuring your wellness program, even if you can't completely personalize the methods to the individual level, think about your employees, the different categories they fall into and the different types of incentives that perk them up.
Believe it or not, the five love languages can also apply to expressing appreciation in the workplace. Consider using them as a guideline for your personality groupings.
Words of Affirmation: A written letter from the CEO could motivate members of this group to participate in your company wellness program.
Acts of Service: If team members and leadership work together to support the greater good, employees in this category will likely feel the impact.
Receiving Gifts: Some people are motivated by the promise of prizes. Whether it's those fashionable cool socks or a fancy vacation, people in this group like to flaunt their achievements when they unlock wellness goals.
Quality Time: Whether it's a one-on-one with the nutritionist or a fitness class led by their VP, employees who fall into this category will appreciate when the attention is dedicated to them.
(Appropriate) Physical Touch: Some employees do really enjoy receiving that handshake or literal pat on the back for their efforts!
Building Your Program
There are many ways to build workplace programs that support employee well-being, but the most important thing you can do when structuring your own is to truly listen to your employees' desires. Every workplace is different, so the incentives that may motivate one team may not be suitable for another. Think about your culture and your people and start from there. You'll be reaping the rewards in no time.