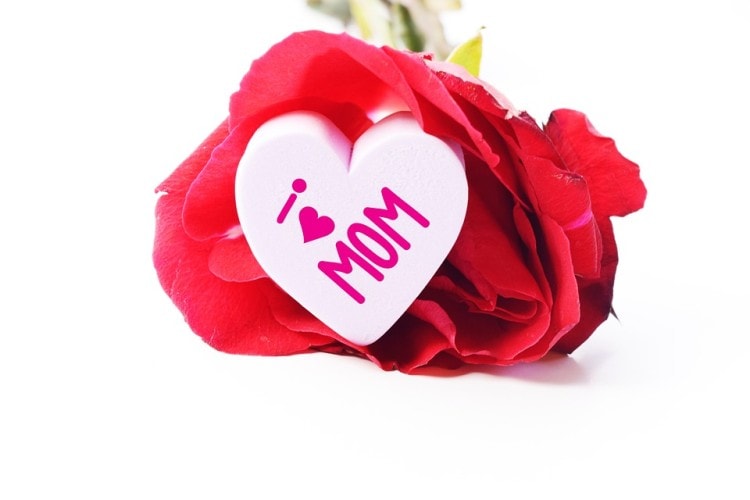 Even though we should honor our mothers every day of the year, Mother's Day gives us the special opportunity to thank and celebrate the women in our lives who have raised, supported, and loved us from the beginning. But with the day just around the corner, a lot of us are probably scrambling to think of a good gift idea. It can be hard– after all, what can we get the person who has given us so much? Skip the usual vase of flowers this year and get your mom something she'll really remember. 
Take a trip down memory lane.
Did you grow up hearing your mom talk about her favorite movies, TV shows, books, or music of the past? Perhaps she was a Robert Redford fanatic in her younger years. Maybe she still longs for her old Fleetwood Mac records. Luckily, the internet has made finding older entertainment on modern formats a breeze. She'll love a creative memory basket with her old favorites on CD, DVD, and BluRay.
Create a personalized photo album or scrapbook.
Moms love, love, love photos of their family. If you are feeling crafty, gather photos to make a memorable scrapbook. You can do a year-by-year look at your time together or narrow it down to an event like a family vacation. If you're looking for something a little less time consuming, print family photos you have on your phone and fill a photo album. You can also find some fun websites that will print customizable photo books and send them via mail. Regardless of the method you choose, your mom will love bringing out the pictures and showing off whenever she has guests.
Make her life easier with a practical household item.
Have you noticed that your mom can never seem to find the can opener in her messy utensil drawer? Make her life a little easier and gift her with a nifty drawer organizer. Every time she opens that drawer and immediately finds her favorite spatula, she'll think of you. There are tons of practical household gifts out there, from robotic lawnmowers to charging stations. Find one that will solve a pain point in your mom's life.
Surprise her with an assortment of succulents.
Does your mother love plants but can't seem to keep them alive? Pass on the usual potted plant this year and opt for succulents instead. You can usually find these at any nursery and come in numerous varieties. These hardy plants are hard to kill and are perfect for those with a growing green thumb.
Treat her with a gift card for a day at the spa or salon.
If your mom is the type to never spend money on herself, consider giving her a gift certificate to a local spa or salon. She can finally enjoy a massage, mani, and pedi, or hair treatment without guilt. She'll love having a day to herself where she can just kick back, relax, and sip on some cucumber water. 
Offer to digitize all her favorite recipes.
Before recipes were all online, you either had to buy cookbooks, clip them out of papers and magazines, or write them by hand. This left lots of mothers with books stuffed with scraps of paper with no real means of organization. By scanning and digitizing the old recipes, all of her favorite meals will be just a click or screen tap away. Organize them into a folder on a free application like Google Drive, which can be accessed on any device that has an internet connection.
Celebrate her favorite child with a custom pet portrait.
We all know who the favorite child is…the dog. Commission an artist to paint a portrait of the dog. You'll find several companies online who make this easy; just upload a picture of the pooch and they'll send a custom work of art to your door. If pup portraiture isn't really your mom's thing, she might enjoy other custom pet items, like PupSocks which allows you to create socks with your pet's face on them.
Get her started on a new hobby.
It's never too late to pick up a new hobby. Do a little reconnaissance upfront and learn if there's any activity she's been thinking about doing. Gifting her with the materials she needs to get started might give her all the encouragement she needs! Here are some fun hobbies starter kit ideas that your mom may fall in love with:
Scrapbooking: An album, cardstock paper, some stickers, scissors, and double sided tape
Gardening: Flower pots, seeds, watering can, garden shovel, and gloves
Yoga: Yoga mat, block, and instructional video
Art: Sketchbook/adult coloring book, pencils, colored markers, pens
Hiking: CamelBak or water bottle, sturdy hiking pack, hiking socks, cap, sunscreen
Movies/TV: Netflix subscription, blanket, popcorn and candy
Keep her mind young with an all-access pass to Master Class.
Learning doesn't have to end after school. Sign your mom up with Master Class or a similar company that offers courses on a wide variety of fun and interesting topics. She'll have fun learning about exciting topics ranging from wine tasting to fiction writing to country music.
Leave her teary-eyed with a letter.
Gifts are always nice, but those usually never come close to the sentimental value of sweet handwritten note that comes from the heart. Let yourself be vulnerable and tell your mother how you feel and how much you appreciate her. It won't cost you a dime, but it'll be something that she will treasure it for the rest of time.