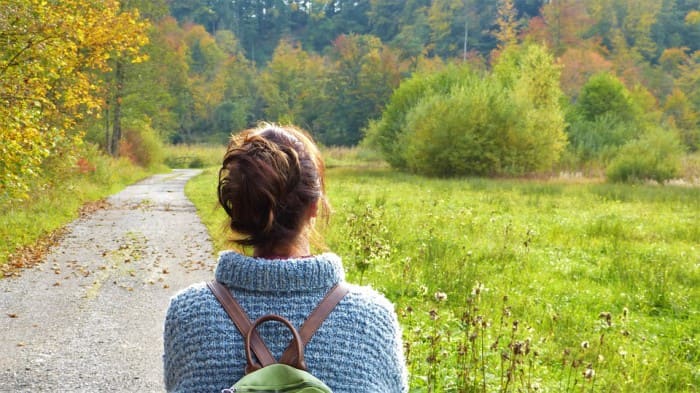 Autumn will soon be here in full force and whilst you may think that you're ready to tackle this new, fresh season, it may be a good idea to review your cold-weather health and wellness routine. As the weather gets colder and the days become shorter, change is here and this means that autumn is a great time for fresh starts and renewal. Following the warm, bright summer months, autumn can affect us all in different ways  – both positively and negatively. Keeping on top of your health and well being during the cold months is vital and will guarantee that you have a much more joyful season. 
Banish Allergies
Allergies can make some people's lives miserable. Dust, pollen and mould are often at the root of sniffles and wheezes when the seasons change. The best way for you to tackle any allergy issues is to consult your doctor or chemist and get tested for various allergies. Once you are clearer on what your triggers may be, then the easier it is to avoid them and take the right medication to cure your symptoms. 
There are some popular alternative methods when it comes to treating seasonal allergies. Acupuncture has recently emerged as one of the solutions which can help with seasonal allergies and their symptoms. The World Health Organisation believes that acupuncture can offer many benefits to those who suffer from sinusitis, colds, tonsillitis and bronchitis. Botox is another new and emerging treatment for allergy sufferers, so if you are searching for a new treatment, it may be worth going a little off-topic. 
Cool Weather Fitness
With the days getting shorter and the nights becoming longer, keeping the motivation to carry on with your summer fitness and workout routine can take a significant hit. If you want to keep up the same pace, then making some small changes to your routine should make it easier for you during the autumn and winter months. Exercising early on in the morning will mean that you stay on top of your workout routine and leave you with some more downtime during the day. Plus, no one wants to go for a run when its cold and wet outside after a long day at work. 
Another great way to keep fit during the autumn is to make the most of the household and daily chores. Gardening jobs, such as raking and weeding is a good way to get outdoors or pull on your urban street wear for warmth and head out for a long walk with the dog. As long as you get out a few times a week, at least, and get your heart rate up, you'll feel so much better through the cooler months. 
Boost Your Immune System
Autumn is the perfect time to give your natural immunity a boost and give your body the best chance to defend itself against those notorious cold-weather illnesses and viruses which often go around and spread like wildfire. Autumn sparks the return of cold and flu season, so getting the most vitamins and nutrients that you can is important. Autumn is a great time of year for seasonal fruits and vegetables, such as melon, cauliflower, potatoes, pears, green beans and plums. 
White vegetables are typically high in allicin, which reduces blood sugar levels and is high in anti-inflammatories and antioxidant properties, which support the intestine and lungs. You should also try boosting your diet with foods that are naturally red, yellow and orange – think autumn colours! So, pumpkins, squash, lemons, carrots and peppers. 
Avoid Comfort Eating
In the lead up to winter, maintaining our healthy summer diets can be extremely tricky. Face it – who wants a cold salad when it's bleak and raining outside? If you're trying to lose weight or just maintain a healthy plateau until next summer, then it's important to look after your diet, especially as we are so prone to comfort eating in the cold months. 
Keeping up with a regular workout routine should be your first priority as it will get you outside and keeping fit and if you're eating more, then you need to move more. Whilst you might not think it, autumn and winter are actually great times of year to up your fruit and vegetable intake thanks to delicious and warming stews, casseroles and stewed fruit desserts. 
Keep Up With Sun Skincare
Whilst it might feel that the sun has all but disappeared, but that doesn't mean that the sun's harmful rays aren't there. Whether you're going to the park for a walk or catching up with friends over a coffee, then you must still remember to take care of your skin with sun cream and SPF during the autumn months. Whether you add it to your moisturiser, lip balm or makeup, keeping on top of sun protection protects your skin from damage and premature signs of ageing.