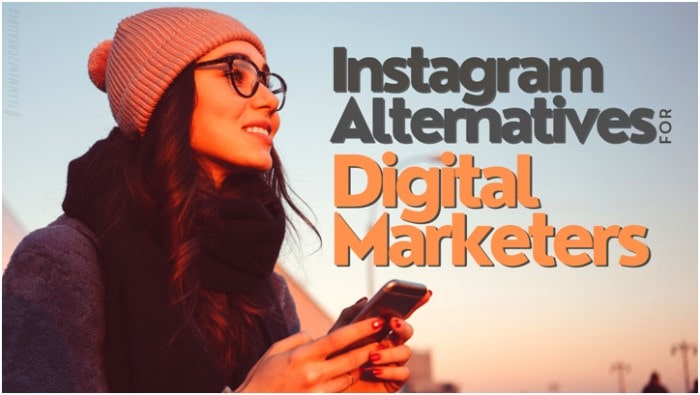 Instagram is one of the most popular social networks in the world, particularly since it became part of Facebook. This is the most commonly used image sharing and editing tool.
According to Statista, Instagram has more than 1 billion active monthly users (MAUs) and more than 500 million active regular users (DAUs). It is as if every seventh person in the world is on Instagram.
To think that Instagram only started in 2012. Its popularity is remarkable and influencers on Instagram are well-known across other social media platforms as well.
Instagram has been critical even for businesses. It is a way to strengthen online presence in social media and in the web as well. Businesses and influencers, both big and small alike, are now able to promote their brands, products and services through this social media app.
Upscaling a lockdown business is also easier because of social media platforms like Instagram. It gives way for micro-businesses like micro-saas companies in the new normal economy, wanting to showcase their business and get leads without much overhead cost.
But aside from Instagram, there are other alternatives to this app. Individual users and businesses would be pleased to know that there are other channels that offer similar experiences and output.
With social media apps, you can never have too much, especially if you are an online business wanting to reach as much target market or niche as you can. With these alternatives, you can also creatively produce content, engage with other people, even advertise your brand, among others.
Top alternatives for Instagram
1. TikTok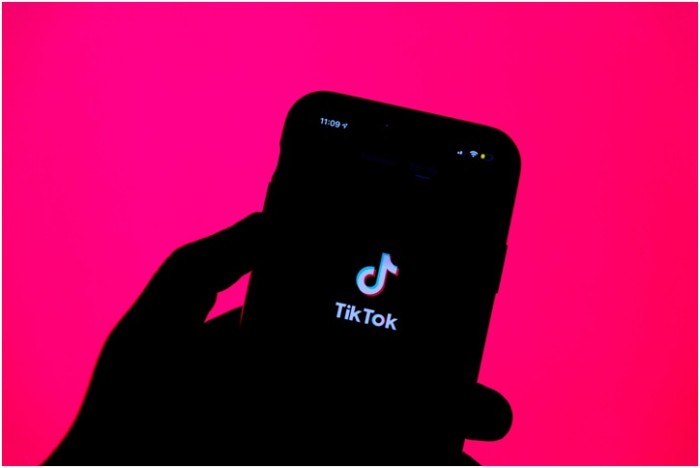 TikTok is currently one of the top social media platforms, largely due to the pandemic and stringent stay-at-home measures. It is Vine's successor, and used to be called Musical.ly.
TikTok users can post short-form videos and stories, similar to Instagram stories. Recently, they also have lip sync and dance videos that became TikTok 's trademark.
The ability to create reaction videos and duets with other users has undoubtedly contributed to the platform's popularity. Like Instagram, TikTok supplies a range of AR filters, fun effects and hashtags, direct messaging, live streaming, and universally frowned upon algorithm-based feed.
The above works on the basis of an artificial intelligence-driven study of human desires and preferences, and then reorganizes the feed accordingly. For those brands and creators whose target audience is around the age of 16 to 24, TikTok is a great place for advertisement and influencer marketing, particularly for eCommerce and fashion companies.
However, privacy concerns have been raised on a number of occasions before, so be cautious with what you share on and through this app. TikTok is said to have access to information about the phone hardware of users, other installed programs, anything related to the IP, the name of the WiFi access point,and the like.
TikTok security flaws have been resolved after developer ByteDance called it out. The flaw allowed hackers to add or delete videos, change privacy settings and steal personal data.
2. BeBee

BeBee is like Instagram and LinkedIn combined. It is a social networking site that allows users to post images, create and view interesting content, and to promote your brand to potential employers, customers, or clients.
The platform is an affinity network through which users can demonstrate their own brand and interact with like-minded people on the basis of mutual professional and personal interests.
Users referred to as "bees" on the web, communicate with each other inside small thematic communities called "hives." Users can create profiles through content creation called "honey."
When another "bee" shares something that has previously been published by another fellow "bee," the post appears as a shared buzz. Bees can continue the discussion, further creating more buzz around the content.
This social archive feature guarantees that the content is authentic and helps prevent replication and theft. Compared to Instagram, BeBee has no restrictions on organic scope. It guarantees that 100% of followers will still be able to get a taste of your content or "honey" right from their feed.
What's more, BeBee is more egalitarian than LinkedIn, since the latter focuses more on high and mid-range occupations. Users or "bees" can therefore invite other users from all levels of expertise.
3. Retrica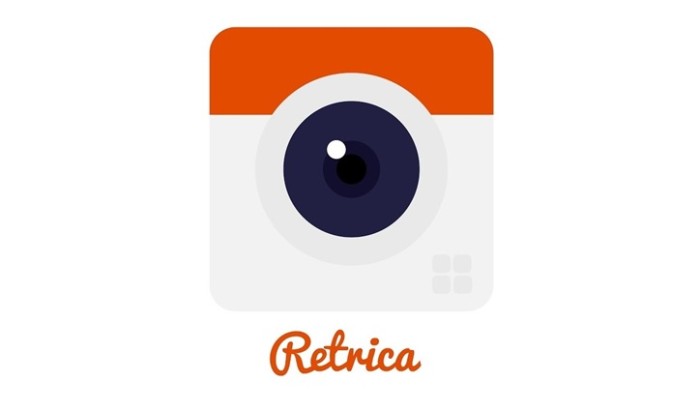 Retrica claims to be the original filter camera, with more than 180 filters that if combined with its various effects, helps users create high-quality photos.
Retrica photos are more diverse in style. The app is continuously updated with a set of effects and filters.
Like Instagram, it also helps users to share users photos and videos with friends and the group, send private messages, and follow others.
Some added features you would not find in Instagram. One example is being able to add filters to photos taken with the front camera before you actually take a picture.
Retrica also allows its users to make collage and video GIFs. Most users consider Retrica the closest alternative to Instagram.
4. Vero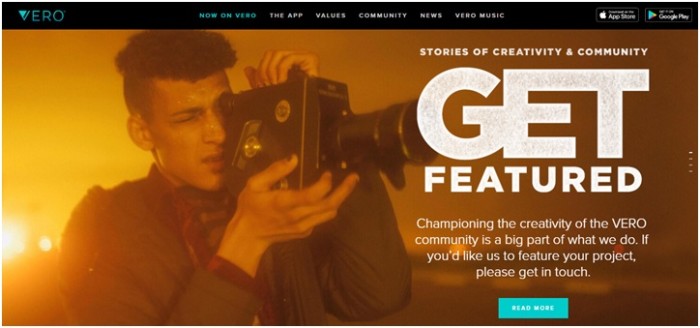 Vero claims to be a different kind of social network, similar to Instagram, but without the notorious problems of ads, anonymity, and algorithms.
Vero users are not bombarded with advertisements every other message. Users also see their feed in chronological order.
Unlike Instagram, the site allows you to share music apart from images and videos. Aside from music, you can also share movies , TV shows, books, links, and even go-to locations.
Users create their own personal profiles, such as sets of various media and other items they like. Vero provides greater versatility in content exposure management than most social media giants.
The audience can be divided into three categories: personal strangers, friends and acquaintances. Users can change the privacy settings for each of their posts instead of making their entire account private. In Instagram or Twitter, users would have to make their account public or private, no in between.
And the lack of advertising opportunities does not scare advertisers away. Vero has special exploration and testing powers that Instagram could never have given solely because of its definition as a forum.
It is also much easier to gain insight into what draws your audiences and what matters most to them than any other social networking service.
Even if you do not consider it a solid Instagram contender as of now, you can effectively use it as an additional platform for useful feedback and motivation in your potential campaigns.
5.  500px

One of the most popular picture sharing sites among photographers, 500px is available on the desktop and via a mobile app. Like Instagram, 500px uses an engagement-based algorithm to add content to the user feed.
However, 500px remains the photographer 's choice because the app provides higher-quality content than Instagram. You're not going to find influencers or corporate advertising campaigns on this app, just great content.
You can still use 500px even with the lack of advertising options. Users can use 500px to make an impressive online presence, or use it as another means to showcase your portfolio, especially if you are in a creative niche.
Conclusion
As you can see, the industry is now filled with Instagram-like apps. Despite that, there will always be room for new photo uploads and media sharing apps.
Great apps like Instagram just show us that mobile phone users enjoy taking beautiful images and sharing them as content. There is always room for innovation, especially since people are always hungry for something new and fresh.
Great apps like Instagram just show us that mobile phone users enjoy taking beautiful images and sharing them as content. There is always room for innovation, especially since people are always hungry for something new and fresh.
For digital marketing teams investing in SEO(Search Engine Optimization) and in SMO (Social Media Optimization), knowing these Instagram alternatives and mastering them now will serve you well when any of these apps begin to take center stage. Start building a following with one or two worthy alternatives today, and improve your social media and web campaigns.