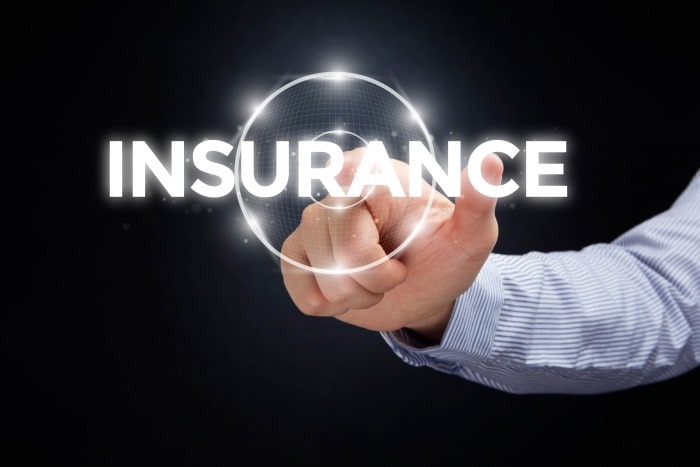 We are witnessing rapid technological advancement at an unparalleled speed as a considerable portion of human life is digitized. The insurance industry is not untouched by this wave. It is evolving, and both the consumers and the vendors are looking forward to taking advantage of this available advancement.
The insurance sector stands on the precipice of intense change and this disruption is not just digital. New competitors, changing set of challenges, and demanding customers are bringing transformation in the insurance industry.
Highlights from the Global consumer Insurance survey
• Approx 75% of the consumers are happy with current outbound communications from insurers.
• 38% of consumers cancel their policies or switch providers.
• 80% of consumers can use digital and remote channels for different tasks and transactions.
• 44 % of the consumers have no interaction with their insurers from the past 18 months.
Some experts say that insurance industry is getting disrupted day by day, though, it is becoming more technologically advanced. Though there may be many reasons behind it, one of the most dominating reason is that in the pursuit of developing new ways of working, insurers are struggling to modernize complicated legacy systems.They simultaneously have to maintain the old approaches that have proven to be effective in the past along with focusing on the customers.
In the last three years, insurtech funding has increased by 60% in the US (from US$1.46 billion to $2.44 billion according to CB Insights), while it's more than tripled in Asia (from $140 million to $506 million).
Some trends that will be in demand for the Insurance industry in 2020
1. Human Resources
As much as it is important to be aware of the innovations shaping the future for your industry, implementing the same is also essential. Human resources play a massive role in this and have the key focus as without skilled and talented staff, a company will always lag behind.
Human intellectual capital becomes a pain point for the insurers as hiring and retaining technically skilled and talented staff is both costly and difficult for any company. This is because, specifically, younger candidates have resistance towards the insurance sector when compared to other tech-related industries. Additionally, retaining the skilled and experienced staff proves to be a key concern for the insurance industry. As optimum customer satisfaction is what the insurance sector strives to achieve, it becomes crucial to retain staff because experienced staff will eventually lead to loyal and happy customers for the insurance industry.
2. Efficient data-usage & personalization
The main focus of the insurance company is its customers and they put them at the heart of everything they do. By correct and efficient data analysis, the companies are better able to understand the customer requirements and hence, they can offer customized services and manage pricing accordingly. This shift that has taken hold of the insurance industry makes sure that now these companies see the customers as individuals rather than customer segments.
Usage-based insurance policies, for example, analyze customer data to charge users according to their particular needs and behaviors. Hence, this puts the customer in charge of their own fees.
This personalization and advanced data-usage have benefited both the insurers and customers. It has improved customer satisfaction and helped in tailoring products that ensure better risk assessment and stable margins.
3. Digitization
61% of customers confirm that they prefer to check their applications online. (Source)
Considering such overwhelming stats, insurance companies are now adopting digital strategies for their work process. This not only helps with the savings and efficiency, but also leads to increased customer satisfaction, which is the main goal of this industry.
The transformation from paper trails to completely online is not easy.
According to McKinsey, nine out of 10 insurance companies say they're struggling to develop the technology infrastructure they need, blaming legacy software and the sheer magnitude of their IT systems. (Source)
For the technology to reflect across all the processes, digitization (handling digital processes onto existing ways of working) is not always enough. Digitalization (complete transformation of existing business model) is majorly the key.
Insurance companies are implementing the same by adopting microservices architecture, keeping the customer at the center of these developments. Some companies have also achieved this balance by implementing Robotic Process Automation (RPA), which is a software that performs complex back-end tasks in the blink of an eye supporting the human staff.
4. Artificial Intelligence
Machine learning and AI have the capability to influence every aspect of the way insurance companies are run, making all their work processes more efficient.
Specialized functions such as anti-money laundering, fraud prevention, pricing and underwriting are set to be overhauled by this advanced technology. Though AI is not completely matured yet and still requires a human touch, it has great advantages for the insurance industry in the field of data collection and enhanced personalization.
5. Blockchain
Blockchain is a technology that allows companies to create a digital ledger that cannot be altered. With the help of this technology, insurers can reduce admin costs that are associated with reviewing claims and checking the payments that are made by a third party. Blockchain makes sure that all this information is easy to verify, shared, and fraud-protected.
According to PWC, blockchain could particularly benefit reinsurers – reducing the steps involved in the process and leading to potential savings of USD $5-10 billion worldwide. (Source)
Blockchain can also be distributed widely without fearing the risk of duplication. This enables enhanced transparency and better workflow governance.
6. Diversified Insurance Distribution Channels
The insurance companies have started to leverage multiple parallel channels, trying their best to minimize the channel conflicts. Some of the rapidly growing channels are affinity, bank assurance, and retail partners. Mobile and web channels are also growing in importance for information gathering.
Insurance products are also bundled and sold with the banking products in many countries. Hence, they have a disadvantage from a distribution perspective. Direct-to-consumer online channels gaining importance as internet is spreading its roots in the lives of consumers.
Conclusion
The insurance sector is always changing, like the other industries of the financial sector. The market is getting very competitive, and there are many companies that offer similar services. Hence, it is crucial for an insurance company to follow the emerging trends that are prevailing in the market to stay on top.
About the Author: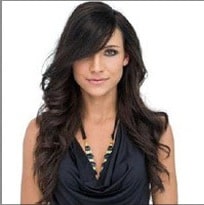 Diana Krall is a business strategist at ISW. She has been a great contributor to the insurance industry since years. She is passionate about sharing information with insurance professionals regarding insurance back office outsourcing, policy & commission management support through her writings.