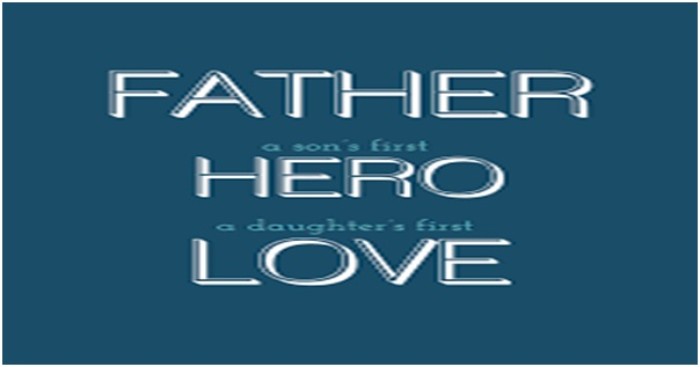 Are you in search of dad quotes that will express care and Love for your father? Do you want to show him how lucky you are as his child? Worry no more. We have a list of many heartwarming and sweet quotes that will enhance a bond between you and your father. Besides, any child has a unique relationship with their fathers.
Sometimes fathers can be harsh, distant, while other times, they could be more nurturing than expected. It makes your dad create an image of a true man for his children. A great dad is always supportive, protective, and will always have your back at your lowest moments. There are several things we learn from dads since he is the head of the family.
In this list, we have addressed messages for both sons and daughters that they can send to their father on birthdays. These quotes and messages will make your father feel appreciate and happy, as well.
Dads quotes to make him feel cared for
Your father has been through a lot with you from childhood to date. You should take proper care of him and make him feel special every moment. Your father has gone through a lot to see you in schools for you and more.
Here are great dad quotes that you can use to make him feel cared for.
Regardless of what I do during my bad moods, I love you with all my heart.
Dad, you gave me the fabulous gift that anyone could give to any person.
A good father is any man that wishes their son could be as good as they are. Thank you for constantly being a good role model for us.
Dad is the most important person in my life. I cannot trade for anything! I will forever do all I can to make you happy.
My dad is everything in my life. He has always held me during my lowest. I also promise always to have his back and sail through oceans for him.
Dads quotes to thank him for setting a good example
It is good to make your dad feel the thank you note for being acceptable to you. Your father has stood in more giant feet that you fit so well at your grown age. It is good to thank him and appreciate his effort in setting a good example for you. These dad's quotes will make him feel appreciated for raising you well.
You are an amazing dad, you have set the bar too high for me, but I will follow your steps since I love you.
If I get a chance to begin a new life, I will change several things. However, a few things will remain constant. Dad, you are among the top list that will stay the same.
Fathers love everything to their children. You encourage me in all situations. Even when on the wrong side, you hug me. I will stand with you just like you have done to me.
Dad quotes to express your love toward him
Your father has done everything right; you can ever have in your life. He will feel so good if you can send him dad quotes to express how much you love him. Everybody wants to feel loved, and you can use dad quotes to help you make him think precisely that. You can consider these quotes.
Dad, you got all my pleasures. You have always made my day with those beautiful smiles. I will remain to love you forever for being there for me.
Dad, your Love means everything to me. You have always encouraged me in all my situations. Even when I have done something you have ever hugged, no one else like you, and I love you.
My good dad, sometimes I may not talk to you. Other times I get annoyed and even fail to hug. Despite all I do when I am in my mood swings, you are always in my heart, and I love you from the deepest part of my heart.
Dad, you are my superhero. Love will never go away. I wish I can thank you enough for everything you have done for me in this life. But the only thing to say is, "may almighty God gift you lengthy life, and I love you, dad.
I love you for all you are, my lovely Daddy. No one else is like you. In all ways, you are perfect. I really acknowledge you for not giving up on us despite the hard lives you have been through.
Dad quotes to make him feel appreciated
Your dad has sacrificed a lot for you in this life. Maybe, he has always forgone that flash life to ensure you are happy. It is a good thing to make him feel appreciated. Your dad understands you well. So, you do not have to think about those expensive gifts. With these dad quotes, you have assured me to make him see your appreciation.
Daddy, you are in the whole universe. You have given all I ever thought of. Even when I was nothing, you gave me everything. I appreciate you so much. I shall return all those by working hard to attain the goals you always wanted to achieve. I love you so much, my angel.
I will do everything to be the best child in the world because that is what you has been, my dad. What you deserve can never be anything below that. I love you, my Daddy.
Dad, your heartwarming hugs have always been the best shelter that has protected me from all those life storms. Even when such storms push me harder, I have never fallen because of you. Thank you very much, my dear father.
Conclusion
Your dad is someone extraordinary in your life. Make him feel loved and appreciated. You do not need expensive gifts to attain that. All you need is best dad quotes, and you will bring that extraordinary feeling.