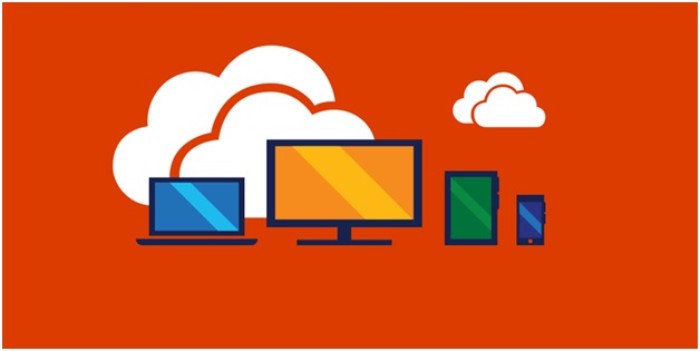 Since 1975, Microsoft has become a leading multinational tech company that has taken over the global sphere. Started by Bill Gates, a Harvard University dropout, the company is now considered to be the largest software company in the world. Its value is also quite high as the years pass on and in its initial stages when the company went public, it raised $61 million. By the 80s, it had already dominated the international market with the sale of its software and made a huge impact with the introduction of Windows 95. Around 7 million copies of the new product were sold in the first five weeks alone. When Internet usage took off, Microsoft introduced its web browser, Internet Explorer and continued to make changes to tech all over the world.
Microsoft's Software Products
The company is known to engage in the development of software products, along with their licensing and support. Their services cater to different client requirements which has only added to the popularity of their products. Its main strength and profits are correlated with business ventures and ideas. The company has had a major presence in consumer markets because of their innovative tech and they have always looked at the big picture. This is why the strategy with their software products is never focused on a singular direction but an entire ecosystem. The shipping, evolving, and collaborating processes work in harmony for a full new product. There have been some disparate products because of the separation of teams, which has led Microsoft to suffer. But, the company is making new waves with its adopted philosophy to have a better combination of hardware and software.
Issues with Windows 10
As of late, people have criticized Microsoft for releasing less impressive products. When it comes to the look and feel of the software, Windows 10 seems ordinary at best. Although it is a good operating system, people have agreed that a big shot company like Microsoft can definitely do more in terms of visual appeal. Especially when compared to the UI of iOS, the update was condemned a lot. Windows 7 and 8.1 were still praised for their merits, but the latest update was giving a "very boring experience". In addition to the Windows 10 S, Microsoft also released other products which did not generate excitement and buzz like before. This is most likely because of the shift to a new crop of non-PC devices which have taken over the market.
Has Microsoft Become Boring?
The times have been ominous for Microsoft as people are saying that the company is struggling like never before. They have had issues with gaining traction in any consumer markets since their modest success with the Xbox. However, the stakes are not very high for the company as consumer sales are the least of their worries. The bottom line for Microsoft is not how many people approve of their products, but the overall integrity of their software. This notion that the company is "boring" is gradually changing as new design intensive alterations are being made to the software products. The most recent attraction? They are making boring software look very interesting.
The Era of New Sizzle Videos
Microsoft keeps making mundane software look attractive and pleasant. The company has put out sizzle videos earlier this year which have been featured on SharePoint and Windows Terminal. These motion pictures were highly produced and were advanced enough to look like they were made for a new Surface device. They have since released three new sizzle videos for Yammer, Tasks, and the Fluid Framework. The same approach is followed by all three of them as they are aiming to turn typically boring software into something more desirable. The infamous business logo design of the conglomerate is heavily being featured even more so as this new era takes hold.
Appealing Microsoft Tools: Yammer
This tool was initially launched in 2008 but was acquired by the Microsoft team in 2012. Since 2017, it comes as part of the Office 365 package and does not exist as a standalone subscription. It can be integrated with other Microsoft products easily and the pricing plan is not too alarming. Most corporations use Yammer as a private social networking service and thus it is being renewed by Microsoft to feature a better design template. The sizzle videos include stacks of paper to imitate notes being written to one another, small buttons which act as avatars and more focus on dark mode options. This is now more integrated with Teams, SharePoint and Outlook. The idea behind these changes was to make Yammer more fun to use and not be painted as a boring social corporate network. The satisfying part that makes it so attractive is the visual impact of seeing virtual paper that folds and fancy coloring everywhere.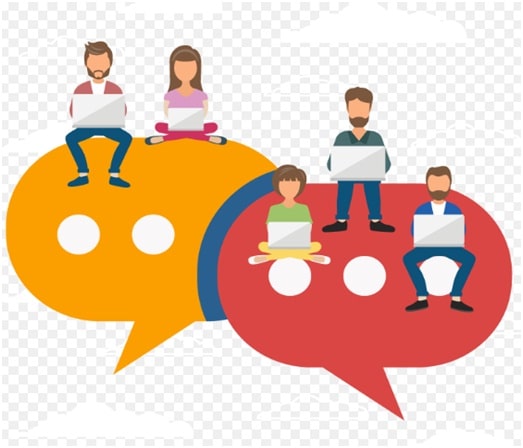 Similarity of the Task Videos
The task videos that Microsoft has put out are very similar. They begin with buttons which give you a splash of color instantly and shimmer in a glass-like nature onto a Surface Studio display. They have made appropriate use of the Surface hardware all through these sizzle videos, which helps to make them look even more captivating and enticing.
Did You Hear About Fluid Framework?
The first two sizzle videos mostly focused on software that people were already familiar with, the final one was a game changer. It slightly missed the beat but Fluid Framework acted as a big push by the company to power the future of collaborative experiences. It is designed primarily to be a new componentized document model that AI and other similar functions can be plugged into. The explanation is given with building blocks and stunning glass objects and explains the idea of Fluid Framework very well.
A New Trend
Microsoft has given its two cents about their changes recently by saying, "… you can place several, on that cloud address, content components, so everything from written word to tables, to visualizations such as graphs all together in one place."
These videos are a great new trend for Microsoft and we will probably see much more in the future in the new Yammer, SharePoint, and other everyday software. This recent acquisition means that existing Microsoft customers will have more benefits and easy integrations side by side with a pleasant look.
Conclusion
Microsoft will continue to make its profits and is unlikely to meet a permanent downfall any time soon. With their stable and dependable revenue stream, they can continue to make software more visually appealing and make their way back to the top.
Author Bio Section
Sarah Jay has been working as a content writer for Logonado for many years now. She is interested in marketing strategies, business logo design and software applications, and writes articles centered on those topics. In her free time, she enjoys travelling and reading for pleasure.