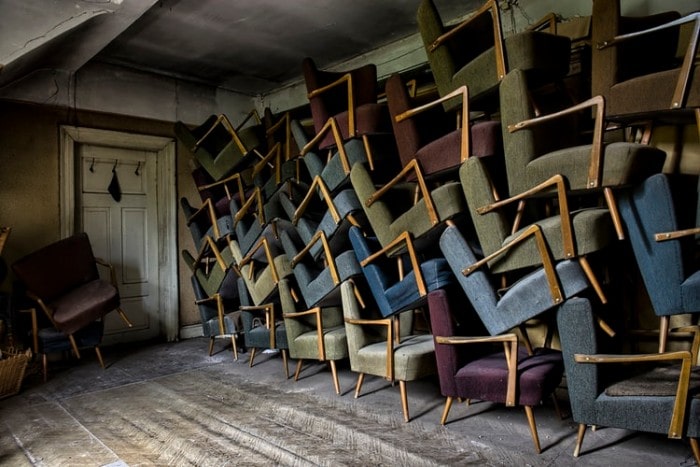 In the modern world, there is more emphasis than ever on recycling and reclaiming old items to save the environment. One of the most obvious ways in which you can help with this is to avoid replacing any furniture. Where ever possible simply take it to a furniture repair specialist instead.
However, there are times when you simply want a new item of furniture. This is when you need to be creative regarding what you do with the old furniture.
Give It Away
They say that one person's junk is another's treasure. If you've had your use from a piece of furniture but it still has some life in it then give it away to a new home.  You'll probably be able to find a friend that can use it, or you can donate it to a local charity who will pass it on to those in need.
To you it's old, to them it will be like new.
Repaint
A simple way of giving a beloved piece of furniture a new lease of life is to repaint it. You can opt for a washed look, which is currently very popular, or you can simply give it a whole new coat of paint.
This is a great way to transform the furniture and switch its location in your home. If you prefer you can even move it into the garage, you always need extra storage there!
Create A Table
Tables take a lot of abuse and wear out quicker than most other items of furniture. Fortunately, you don't have to replace the entire table. Instead, you can remove the top and use a new one. It may sound unusual but an old window, with toughened glass, can make a great tabletop, and it's really easy to do.
You can re-purpose almost any piece of furniture like this.
Make A Planter
You can never have too many planters in your garden and any old piece of furniture can be turned into one. The great thing about planters is that they lift the plants to you, reducing the amount of bending you need to do.
One of the best options is an old drawer unit. It can be painted to blend in with your garden and protect it from the elements. You can then pull the drawers out at different positions and fill them with soil. Then grow whatever plants you like, you'll be surprised at how good it looks.
Create A Seat
You'll be surprised at how many pieces of furniture can be converted to seats! For example, take an old bathtub and cut the side of it to make a comfortable and stylish couch. It can be used inside or out, all you need is to clean it and add a comfortable cushion.
That's the bottom line when it comes to furniture. The only real limit regarding what you can do with old items is your imagination!