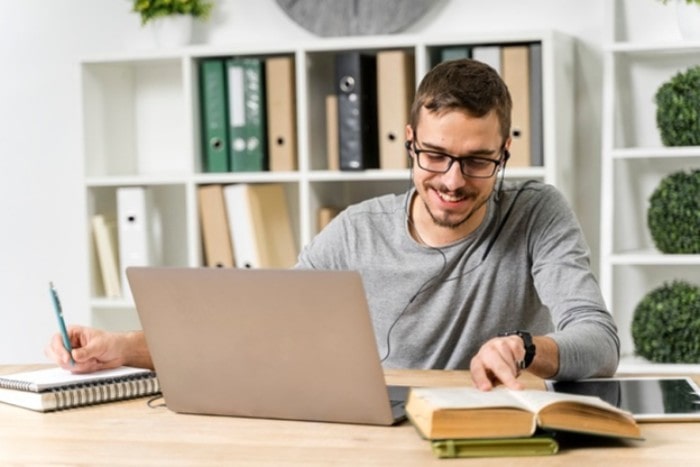 "Education with the assistance of technology is an ideal scenario for students"- Sended 
Students who prefer online education over original classrooms must rely on themselves to maintain the impossible routine. Only people who have exceptional self-discipline can get their degrees and diplomas online.
If not that, they would require a supervisor or parent to keep an eye on their progress. Since online education can cause a lot of distractions as well. The online education system came to life when educational institutions started offering online short courses. Today it has progressed to the point that students are giving online exams for a higher level degree.
But how did we reach this point? What are the factors that lead students to avail online education rather than learning at a regular classroom?
Multiple resources
A student requires more than one source to get their information. Course books and workbooks are just not enough. Especially when you are asked to produce original answers to a question. Students can now go online and use E-books to free information. Unique and unexpected data will put them in higher ranks than their classmates from a regular classroom.
Chat with teachers
Some of your teachers and supervisor are kind enough to provide a "24hour chat service". They are with you when you need assistance with your essay or when you need to understand a topic. You can message them on the live chat portal and receive your answer within minutes. This is the kind of service you do not receive in a regular classroom. In a class of forty students, you have to fight for your voice to be heard.
Your supervisors and teachers recognize the struggle of learning by yourself. They know how hard it is to keep up with a routine that you have created yourself.
Group study on a video call
In a regular classroom, when you need to do a group study before your exams. Or if you want to complete your assignments and projects with your classmates, you need to check everyone's schedule to get everyone in one room. Some students have transportation issues or have a tight schedule. This can create a lot of problems.
Now since education has been revolutionized with technology, you can plan a group study on a video call without any hassle. At any point of the day and with minimal effort.
Get into any course or degree programs
One of the biggest benefits of taking online education as your only educational plan is that you can get into different courses and degree programs at the same time.
In a regular classroom, you have to choose from a set of subjects. If you choose science subjects you cant pick an arts subject. There are specific rules that you have to follow when you pick your subjects.
This is not the case in an online education program. You can pretty much get into every course and degree program you want and pick different subjects. It all depends on your desire.
Online services
There is an entire world of professional online help that is available for students. From pay someone to take my online class to assignment writing services there is an entire industry that is dedicated to helping students out with their busy schedules. These services are present to help students out with their curriculum.
Thoughts to ponder upon
With all the points mentioned above, do you think that online education is just as good as regular education?
Since the global pandemic has shut down schools and colleges, online classes have been a big savior for students.