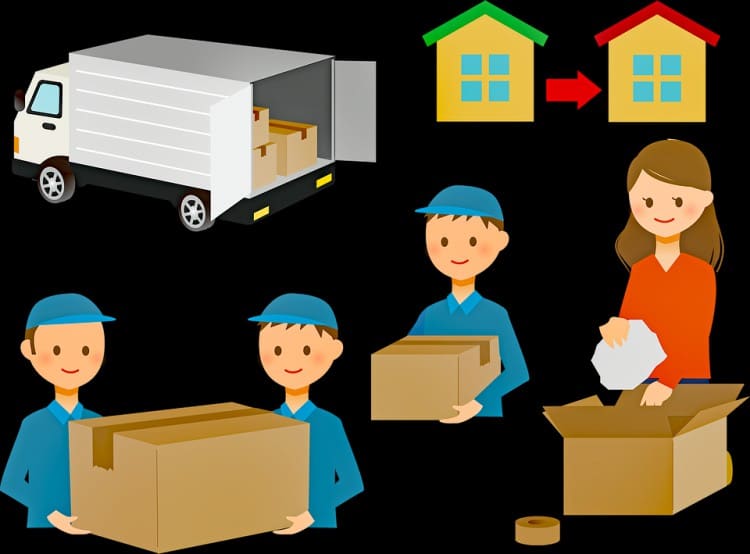 Moving to a new home can be both, emotionally and substantially stressful. Most of you must be facing the same problem every time, whether or not you should hire the services of professional moving company. Should you hire a group of professionals or do the packing yourself. Here are some reasons which will help you understand why you should hire the professionals for packing and moving.
Leave the packing for the professionals
If you think that packing your household goods will not be difficult, you need to think again. Also, the moving company that you would choose will provide you with the packing service with almost a little bit of additional cost. On the other hand, if you hire another set, you will need to pay much more. If you pack your stuff on your own, you will end up spending more. Professionals packers have experience handling things and they will pack fragile items to let them reach the destination without getting damaged.
They are well-versed with the locality
Professional moving company are thorough in running local area check. They understand the route and the neighborhood to make sure that the belongings are dispatched and transported safely.
Stay assured that your belongings are safe and insured
Since you have hired the professionals, they have considerable years of experience handling household stuff. They will take utmost care of the safety of your belongings. They use heavy duty wrap up for furniture and plastic cover which safeguards the furniture and avoids any damage sealing them from dust and dirt.
Clear estimates
When you hire professional moving company you can stay assured that there are no hidden charges because they will check your goods and give you an estimate which would be almost final. Depending on the type of move the cost will be offered and once they finalize the cost, you should not worry about any additional cost.
Use of right equipment
Just like in any field, professional packers and movers also make use of right equipment. They come with the gadgets which make packing and dispatching goods easier. They will bring along cartons, wrapping straps, appliance dollies, ramps, custom build trucks to make sure your goods are transported safely and securely.
Prompt and friendly customer service
The professional moving company that you hire must have a good and user-friendly customer service. This will help you track your goods and also provide tips and suggestions for easy move.
Flexible storage facility
Sometimes you might plan a holiday before you start working in your new office. You would prefer getting your household goods but kept safely to get it delivered when you want it to reach. Professional movers provide storage facilities for short-term and long-term periods.
The advantages of hiring professional moving company may outweigh your to-do list. It will make your move less stressful and you would end up having moved your goods safely and without much fuss and hassle.