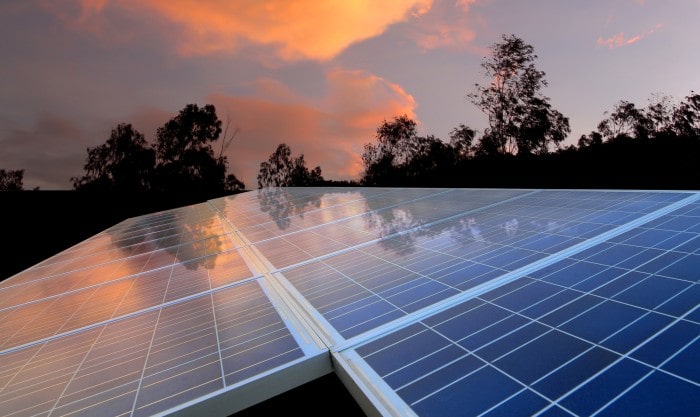 There are more than two million solar panels already installed across the country and that number is growing all the time. This home edition just continues to become more popular and has homeowners more interested than ever.
Installing solar panels is a pretty straightforward process and basically the same for every situation, but it's still important to do your due diligence ahead of time. Making sure you understand what needs to happen before, how they are installed, and what you can expect afterward will help you have a more positive experience overall.
We're here to help and have compiled a list of the top seven questions you should ask before your solar panel installation.
Is My House a Good Fit for Solar Panels?
The first question you have to ask before solar panel installation is if your home is a good fit for solar panels or not. Unfortunately, not every home is an ideal candidate for the upgrade.
Your solar panel company will be able to take a look at the setup for your home and roof to see if panels will work there.
They'll be checking things like the angle of the pitch of the roof, which can affect how securely panels can be installed. They'll also be looking at the size of the space and if there's enough room for panels to even make a difference. They'll also be looking at the surrounding area to see how much light they'll be able to get.
The professionals will be able to help you create the best plan to get the most extra power.
What is the Cost of Solar Panels?
Having a good understanding of the cost of solar panels is also helpful for making a well-informed decision. This is especially true since solar panels can often be an investment upfront.
There are several different aspects to the cost of installing, so you want to make sure you get as accurate of an estimate as possible to eliminate surprise charges. Make sure to ask about products, labor times, and any other additional fees during your initial meetings with the installation group.
Do I Need to Make Other Improvements First?
One of the main benefits of solar panels is that you will save money on your energy bills each month as they produce and store it themselves. But this might not be the case if your home isn't very energy efficient to start with.
Your solar panel experts will be able to walk you through ways to make sure your home is as energy efficient as possible to maximize your savings each month. They might advise you to make some other improvements in that area (like new, higher-rated windows for example) first before jumping into solar panels.
Will I See Savings?
As we said, the advantage of solar energy most people are looking for when they install panels is the regular savings. These savings can come from a few different sources, so it's helpful to ask your installation company what to expect.
A professional, experienced solar panel company, like blue raven solar, knows the exact procedures you need to follow to get the most bang for your buck. They can help you apply for tax credits, get hooked into your power company's programs, and any other hidden savings opportunities.
Since saving money is the main reason for installing solar panels, it's important to make sure you're doing just that!
What Does Solar Panel Maintenance Look Like?
Once you have a good handle on the before and during of the installation process, it's helpful to ask about what your life will look like after solar panel installation. Most importantly, you need to get a good understanding of the maintenance required.
There would be nothing worse than investing in solar panels only to have them not work in a short period of time because you didn't handle the upkeep correctly. Your professional installation team should be able to walk you through any routine maintenance tasks you need to perform and how to do those.
This is important information to help you decide if you can handle them or not.
Are You Licensed and Insured
Before deciding to go with any of the solar panel companies out there, you should ask if they are licensed and insured.
When a company is licensed and insured it means that there is some proof that they know what they're doing and is also able to handle thing if something goes wrong. This ensures that you're not responsible for mishaps and the added costs that come with those. These companies are reputable and professional.
Adding solar panels to your home is a big deal and should be taken very seriously, which is why you should only work with the best, most professional company.
Is There a Warranty for Solar Panels?
As we've mentioned, solar panels are an investment that will pay off over time. But that doesn't mean that they are indestructible and nothing will happen to them.
Before you agree to any installation and purchase, double-check to make sure that the actual solar panels have a full warranty attached. This will give you peace of mind and the confidence moving forward that if something out of your control happens you'll be covered.
You don't want to be left out of luck and out of your investment money.
The warranty should cover accidents and malfunctions to make sure that the solar panels can always be functioning and get the repairs they need quickly.
Questions to Ask Before Installing Solar Panels
Installing solar panels is a big step for any homeowner that comes with major expectations and hopes. The whole process will run much smoother when you pick a reliable company and have all of the information ahead of time.
It's your responsibility to make sure you have everything you need to make an informed decision and get exactly what you're looking for.
If you're interested in learning more about home ownership and taking the best care of your space as you can, check out our other articles today!