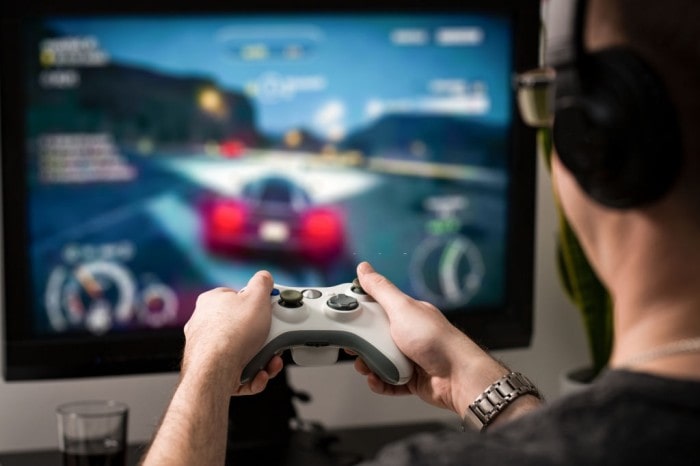 Video games are great stress relievers. Most gamers feel that video games not only help in de-stressing but also bring friends and family together. We travel with our smartphones everywhere now, and this has made gaming even easier. Thanks to smartphones, you can play games while you're traveling on a subway or while you are walking on a sidewalk.
Science proves the fact that people who play video games report lower levels of stress and aggression. Be it a strategy game or a design game; your mind is always hard at work to deal with the challenge at hand. This engagement with games distracts you from your daily worries and hassles of life and work.
We have prepared a list of games you can play any time to relieve your mind from stress and anxious thoughts. No high-tech gadgets are required for these games, except for a phone, tablet, or PC.
Sleeping Tiger Jigsaw
All of us have played board games and puzzles in our childhood. Theywere the easiest games to play, and every one of us thoroughly enjoyed playing them.
However, today, not many households have physical boards. It is because most of these games are now easily available online. So, if you do not have a physical puzzle game with you, the Sleeping Tiger Jigsaw puzzle will save the day.
It is the online version of a classic puzzle board game. The gameplay is the same; just the difference is that instead of by your hands, you'll be moving puzzle pieces with your cursor.
If you have a lot of time on your hands or want to have a perfect game night, this is the game for you. This game's interface is very well simple.The clicking sound when puzzle pieces match is everyone's favorite.
Rope Ninja
Your master has taught you everything about ropes, and now it is your job to use your skills. Rope Ninja by Unlimited gamezmois a fun and light-hearted video game for people of all ages. This original action game requires skill and quick decision-making power to unlock more paths for the ninja.
Jumping, hiding, and running; your ninja will perform all these actions under your command in this game. Moreover, this game is very dynamic and hard to master. So, the players have to keep maneuvering around until they find the way to win. Pro tip: make sure you jump really high to catch a bird, ninja!
Once you get a hold of this game, it is very hard to stop. Lucky for you, Unlimited Gamez Mo offers you a wide variety of games that you can play online on your mobile phone after paying a little subscription fee. Each game presents a different challenge and guarantees a lot of fun.
Abzu
Does the mystery of underwater life mesmerize you? Do you want to dive into the depths of the ocean and explore the world underneath? Well, here is a way to embark on that adventure without even touching a snorkel.
Abzuis an underwater gaming experience for the digital explorer.Giant Squid Studios created thisgame with a beautiful interface in which the diver can swim. The graphics are handcrafted with and combine the best of creativity and nature's touch. Moreover, there is an equally enthralling soundtrack that plays while you, the diver, swims through.
This game is great for lightening the mood because you only have to manage the swim controls. If you want to relax further, choose the meditation mode that has a different soundtrack and a diverse collection of exotic sea creatures. You need a controller and a PC to play Abzu.
Take on Mars
Want to chill out on a lazy weekend? How about we take you on a trip to Mars? No, you don't need to climb on Tesla's rocket for this trip!
Take on Mars is just like a personal version of 'The Martian.' It is a virtual simulator game that takes you to the Red Planet as a visitor and scientist. You can roam on the red sands for hours, collect soil samples, and hear the strange but relaxing sounds of the wind.
Even though this game proceeds very slowly and does not demand much critical thinking, it is laborious to play for the first time. The player will find a 3D printer that can create essential items like building blocks for your first home.
You have to keep your astronaut's health in check every day and make sure that your home is intact. There is no inherent danger to your astronaut in the game. However, survival from storms and hunger is the key.
Alto's Adventure
Running games mostly give you a lot of stress. There is a new hurdle every second, which sometimes becomes a bother for you. Alto's Adventure is a running game but without the stress-inducing factors. Firstly, the soundtrack is so cool and calm that you will instantly feel relaxed and ready to see what lies ahead.
Alto's adventure focuses on beautiful visuals and charming music to ensnare your senses. There are no hazards that can cause an adrenaline rush. Running games in general help you let off steam and release your happy hormones, so make sure you try the gorgeous interface of this game. It is available on Android.
Neko Atsume: Kitty Collector
Cats and de-stress are two words that are synonymous with each other. What is a better way to relax than a cat video game?
Neko Atsume: Kitty Collector game is just what it sounds like: a game where you collect cats. You have to fill your catbook with photos of adorable felines from the game. Doesn't sound much like a challenge, right? But inviting these kitties to your catbook is the real work.
You have to prepare your garden with toys and things that cats like. Only then these cute animals will head to your collection. There is no pressure to complete missions in this game. You can check the game when you are free to see if any kittens came by. This cute game is available on iOS and Android phones.
Bottom line
Life these days is stressful. Anything that can take you away from these worries is a blessing. We hope that you like these games and try them to relieve some of your stress. Make sure you come back and tell us if our suggestions helped you relax and enjoy some 'me time.'
Author bio:
Andrea Bell is a blogger by choice. She loves to discover the world around her. She likes to share her discoveries, experiences and express herself through her blogs. Currently she is associated with Unlimitedgamezmo. You can find her on Twitter:@IM_AndreaBell