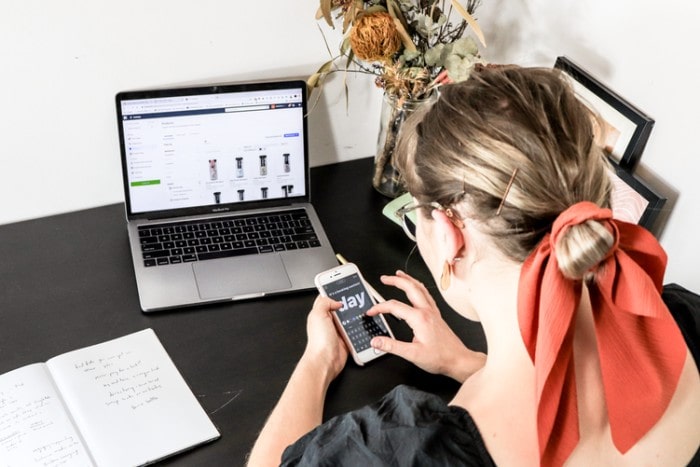 Many small businesses are understandably concerned about the impact of COVID-19 at the moment. The present climate is especially worrying for the hospitality sector, or any sector dependent on members of the public for their income, and the wider economy as a whole will be severely compromised. No SME is likely to escape unscathed, and recent research from Direct Line shows just how precarious many of these businesses are. Even common disruptions, such as water damage, result in negative repercussions for 82% of SMEs, and 17% go on to lose clients (source).
One of the possible ways forward for some SMEs is to introduce a working from home policy if they are in a position to do so; to allow as much business to go on as normal. Many businesses have been quick to adapt to this, and where possible they've successfully encouraged employees to work remotely as a precaution, and for the safety of others.
Depending on the nature of your business, though, working from home isn't right for everyone. Of course, many businesses don't have the luxury of remote working – mainly those which deal with the public on a daily basis. However, for those able to do so, we weigh up whether remote working could be right for your small business or not.
Safety
Above all else, safety is the number one reason for working from home at the moment. If your business can still operate efficiently via staff remote working, it's probably a very sensible idea to do so for the safety and wellbeing of all your employees.
On average, it takes 24 days for affected businesses to return to pre-disruption levels of operation – which, in the grand scheme of things, is nothing.
Motivation
As a small business, you could potentially see a real increase in productivity across your team by recommending remote working, especially at a time like this.
However, some workers will find it more stressful, especially when trying to find a good work-life balance. Some may also fall victim to distractions like watching TV or logging into their social media accounts every five minutes 'just to see' what everyone else is up to.
Therefore, you need to make sure you check-in daily with your staff, researching tips for working from home and sharing these with everyone. Encourage them to take regular breaks away from the screen as well.
Communication
This one is a double-edged sword – communication can be heightened through less distractions and being in one place at once, but it can also be a hindrance if all your staff are working from different locations.
To ensure maximum communication efficiency, ensure all staff have the correct equipment to stay in touch regularly throughout the day, keeping the risk of disruption or bad connections low.
Less commuting
Less time spent commuting means there's more time to be productive with work.
If your staff are travelling from afar, it can sometimes increase the risk of a bad start to the day through a disruptive or long journey, whereas working from home totally negates that. Here, they can get up when they please (within reason!), organise themselves and get ready for the working day without the stresses of the commute.
It can also prove a very cost-efficient way to operate – fewer delays with train journeys mean you're getting the most from your team, and taking care of their mental health, too!
Working from home clearly has many positives, especially in the current climate. If your business is in the lucky position of being able to introduce such a policy, it may even be a necessity at the current time. The last thing you want is for your whole workforce to be off ill – and working from home definitely minimises that risk.