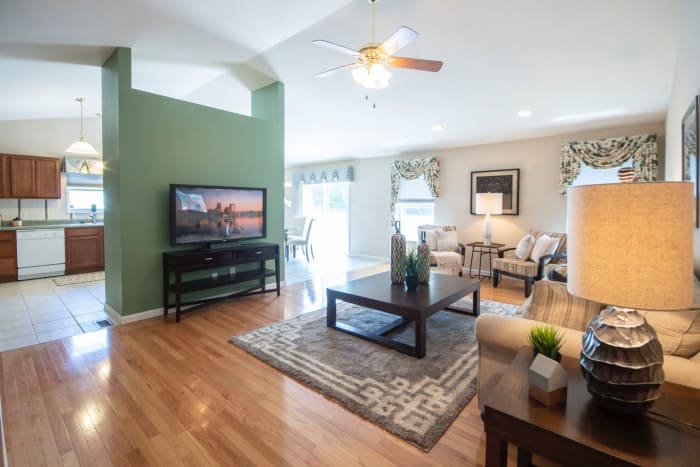 Home renovation is both exciting and nerve-wracking. There are endless possibilities and a fair few risks you'll have to face when taking on this kind of project. Whether you've moved into a fixer-upper, plan on renovating then flipping the house or simply feel like a drastic change, you'll need to keep your end goal in mind. It's easy to get carried away with something as creative as breathing new life into a space that you might fall into the trap of going over budget or missing out some vital steps along the way. Here is a list of possible areas to consider while beginning the process of renovating a house.
Budget
Although this first part might seem obvious to some, it can be scarily easy to stretch a budget once too many times and end up with nothing left by the end. There are a few ways to ensure that you arrive at a suitable budget. Do your research into the costs of labor, resources and other materials you might need. Overestimate instead of underestimate where applicable – this way you leave less room for disappointment should something cost more than expected. Compare the findings of your research to the amount of money you have available to work with. If you feel that it might be possible to achieve the final product that you want without using up your available money, then set a lower budget with a flexible upper limit that isn't accounted for unless absolutely necessary.
Plan
To have a clear budget you must have a plan. This could mean hiring an architect and contractors to completely gut the building and start from scratch, or it could mean simply having a vision of what your end result should look like and sticking to it closely. Bring your ideas out of your imagination and onto paper to make them more tangible and harder to forget. If changes occur in the plans, let everyone involved know so that no loose ends or miscommunications get in the way of the final product. While a strong plan is incredibly useful, it is also important to allow for flexibility in case of unexpected circumstances arising in the future. A few elements to consider within your plan could be:
The timeframe of your project
The schedules of people involved
How much money you are willing to spend on each aspect of the project
Safety
Every house should be designed with safety as a priority. The entire purpose of a home is to feel safe and secure, so your renovation process must be focused on this. Cutting corners and spending less money on essential materials that will ultimately make the difference between a safe and an unsafe home is reckless and ill-advised. Work into your budget the necessary parts that will guarantee safety in the end result. If your house is situated somewhere prone to flooding, take this into account when planning the ground floor, the landscaping, and the electrics. If you want to protect against thieves, choose doors and windows wisely. Every detail feeds into another, so pay close attention to them and avoid future risks to health.
Essentials
While the veins and organs of the house might not be as fun to renovate as the exterior and interior design, it's just as important. Essentials such as windows, doors, insulation and plumbing are all part of the renovation process, even if you don't plan on changing any of them too drastically. Keeping the structure at a comfortable temperature either for yourself or the future buyer means having a plan for heating and ventilation. You can search "HVAC service near me" online to find professionals that can offer support in this aspect of your project.
Layout
If you like the layout and flow of the house already then it's unlikely you'll need to make any changes. However, if you see potential in knocking through a few walls or rearranging the layout of the floorplan then make these decisions as early in the process as possible to save on the cost of errors or changes of mind. Do you want many bedrooms or just a couple of much larger ones? How will these choices impact the resale value of the property? Every decision you make is crucial at this stage. You can completely change the atmosphere of a house simply by playing with the layout.
Décor
Especially for those planning on flipping the house once the renovation is complete, decorating well is a must. Choose colors carefully and make sure photographs are as flattering as possible for realtors to show off the space. This is usually the most fun part of renovating a house since you get to finally envision how the space will be used. Impart a touch of personality to the interior to lure buyers. If you plan on living in the house after renovating it, then decorate as you please and go wild with creativity.
Renovating a house requires careful planning, as it won't happen overnight and will often involve far more work than you first realize. Taking this into consideration, make sure you have covered the basics in your initial outline plan, including an appropriate budget, safety concerns, layout and any hardware that is vital for the rebuild.