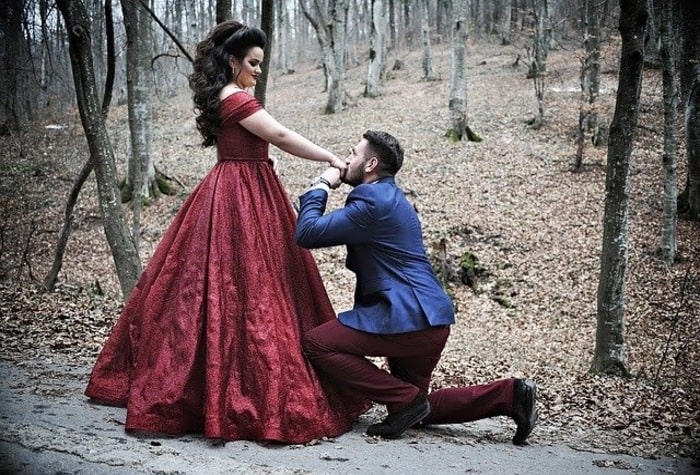 When you are done shopping for an engagement ring, the next thing you need to do is think of romantic ways to propose. You have watched your peers propose, but you want yours to be the best. Here are some of the ideas that will help you make the most romantic proposal.
Hire a Band
Have you ever watched her reactions any time you serenade her? Now imagine if you plan a romantic way to propose with a live band hired just for her. There are plenty of bands for hire. Select one that plays the type of music she likes. This method works perfectly at a dinner party. You can also do it on the beach.
Propose on the Beach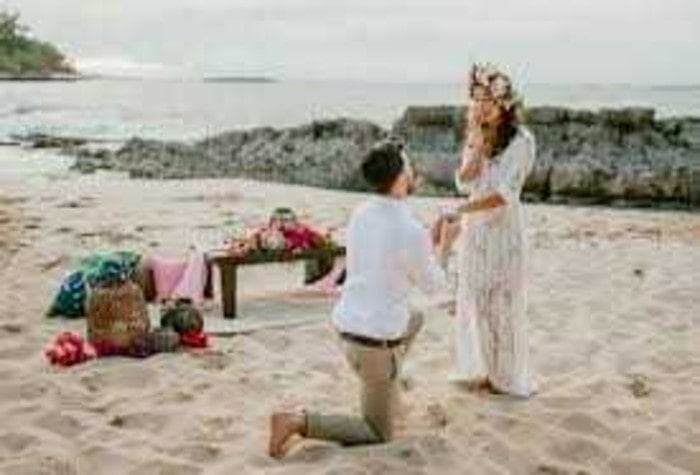 There are loads of romantic ways to propose on the beach. There need not be a special occasion, but you can create one. First, you can build a sandcastle together. Bake it the best you have ever made. When the girl is not looking, write a message proposal and then give her a ring.
The other way to propose is to take a walk along the beach watching the sunset, at some point, kneel and propose to her. You may organize with the flower delivery to bring you a proposal bouquet that evening. You can also write the proposal on the sand. It should be the last thing after a long day having fun along the beach.
Rent a Private Boat or a Yacht
Another romantic way to propose is doing it on the high seas. It may be an expensive idea but worth every penny. A yacht is quite costly, so some people opt for a bt, which is more affordable. As you have a fun ride with the wind blowing her hair, present your marriage proposal. You can then pop a champagne bottle and celebrate crossing a milestone in your union.
Propose on the Street
One of the most underrated romantic ways to propose is a street proposal. You can wait for her on your way home from work and propose to her on the spot. Ensure you plan with one of her workmates to encourage her to walk a certain distance. If she is alone, she might take a cab.
Romantic Dinner Set-up
There are plenty of hotels that offer romantic dinner packages. Check out one that covers your proposal needs. Work in harmony with the hotel staff to make your proposal a success.
If you are proposing a beach hotel, you can leave the staff to make arrangements for dinner with some champagne and candles for your dinner. Select a table at a spot where a candlelit dinner would be perfect.
Fireworks Display
How do you want your proposal photo to be? I am sure you want something unique with a fantastic backdrop. You can do that with a fireworks display at the back. The kind of proposal that can suit this is a romantic dinner at a hotel with some tables outside. You can even ask for a room and propose on the balcony. The room service will come and bring some food, plan to propose, and take pictures.
Propose on Her Birthday
Birthdays are special days. We celebrate to remember the first day we breathed the oxygen. Many people take birthdays as a day to celebrate and be grateful for their achievements. You also celebrate the strong friendships you have made for the years you have lived. The most important part to remember about birthdays is the parents that brought you to this world.
How about you add her an extra reason to celebrate on her birthday. There is no better way to propose than popping a ring just before she cut the cake. Organize the best birthday party and invite family and friends. When you are all having fun, take the mice and make the special announcement. Let your sweetheart start another year as your fiancee. She will celebrate the rest of her birthdays and engagement anniversary together. And of cost, it is a way to cut on yearly party budgets.
Silver screen Proposal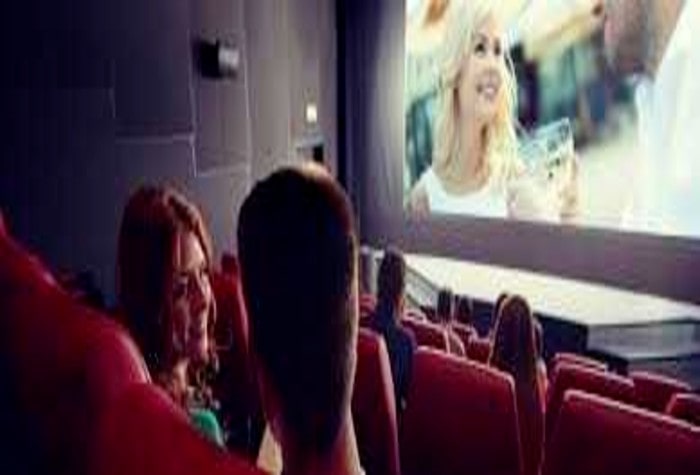 Buy some movie tickets for the new movie in town, as usual, buy some popcorn for the night. Let it look as normal as the other movie nights with your girlfriend. Before the movies, book an advertising slide with the best and creative words to propose. It is a great idea and one of the best romantic ways to propose.
Ferris Wheel Proposal
Do you love having fun at the amusement park? Take her to your usual park and have all the fun that you can. Ride the horses, jump on the bouncing castles-if they allow adults. Do everything to have fun. Book a solo ride on the Ferris wheel, go a few rounds, and then propose to her when you are at the highest point. It is one of the craziest and best romantic ways to propose.
Romantic Getaway
Book a romantic getaway out of town or even in another country. She will not suspect anything if the girl is used to some unique treatments. While you are on the flight, hand her a small gift box to open. But make sure you had an arrangement with the flight attendants about your surprise. When she is busy on her gift, signal the attendant to hand you the announcement system and propose when you are up in the sky. Be keen and observe her reaction. The rest of the journey and the stay at the getaway will be the best days of her life.
Final Word
There are many romantic ways to propose. You can ask your friends to give you ideas. However, ensure you keep it a secret so as not to ruin the surprise. A proposal is something you will live to remember your whole life. Please make it the best day for the two of you.
Author Bio:
Naman Modi is a Professional Blogger, SEO Expert & Guest blogger at https://alexandcompany.com, He is an Award-Winning Freelancer & Web Entrepreneur helping new entrepreneur's launches their first successful online business.