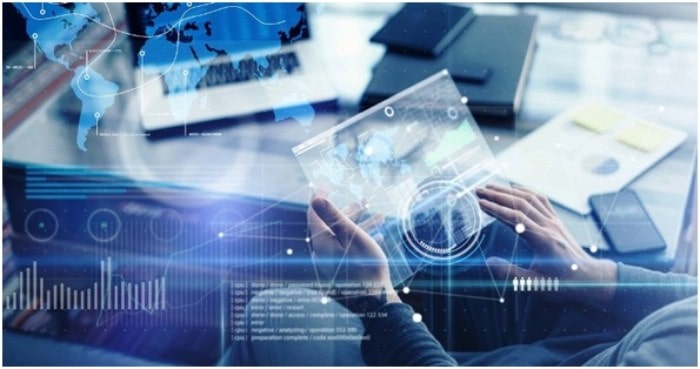 A number of accounts can be used for different types of financial solutions. For example, an investment account can be used to initiate a small-sized business plan. if we have a look at the UAE trading markets, there are bright chances to take risk-free initiatives to get maximum profit. This is not a game that you can play according to your wishes and choices but a plan that must be played in a smart way to secure your future. So, we make it simple and can take it as the best saving account option. This is the most important planning one will ever be made for future outcomes. You can have an account with a fixed term deposit so that to get some profit at the end of every month. This amount can be used for different types of services.
There are two kinds of savings options one can adopt:
Risk-free saving option but with a less profit margin
Get maximum profit but with a little risky saving plan
Let me explain first to both conditions. You can have a simple saving plan by opening an account in any bank in the UAE with a fixed deposit amount. According to your FD, a fixed amount of interest you can get, which would be considered as a profit on your fixed deposit. This is the simplest way to take an initiative for a saving plan but you will be bound to touch your actual money. In case you need an amount to support an urgent task, you can withdraw your FD but your interest rate would directly affect your actual amount.
On the other hand, you can have an account with an investment plan and mostly it is considered as a business account with a little risk. Why it is risky? All businesses and trading schemes run on profit-loss margin and the same in the case of UAE markets. You can take an initiative with the help of a bank but both parties will share the same space while sharing the outcomes. But the interesting point is, the investor would get maximum profit which cannot be counted at any stage but only at the end of the deal.
Zero Balance Account for a Business
As we have discussed above the business and savings options, a zero balance business account (ZBA) is available at all banks to facilitate the business owners and they can utilize to maintain financial efficiency and save time. A zero balance account is a helpful tool that works for almost any business and you can get different kinds of plus points.
So,the first question which comes in the minds of everyone is, what do you mean by zero balance account in Dubai?Well, it's very simple and there is no hard and fast rule to understand this scheme of business. This is a type of checking account that receives only enough funds from the concentration account to cover checks and other amounts. Through this account, you can only present the actual incoming and outgoing amount each day in order to maintain a balance of zero. You can handle different financial loopholes and eliminate excess balances to increase investment opportunities.
What are the Benefits of a Zero Balance Account?
If we have deeper a look, there are three primary benefits for using this type of account which are the following:
Saves time
Most of the investors are working at a rapid pace so that to compete with their fellow and at a time they are handling many posts. This type of account can be a huge time saver for business owners and their employees in different ways like to evaluate the outcomes. You don't need to worry about any manually feeding because you can deposit funds in the appropriate account for each payment. No need to worry about the payments because zero balance accounts automatically move enough funds for each payment to the particular account. In this way, you can give time to your many other tasks and save your team's time and effort.
Payments delivery  
As we have discussed above that you can pay on time and to each account, a zero balance account can handle all tasks in a smooth way. Instead of manually keeping track of multiple accounts which is practically impossible because there is a maximum chance for making human errors, through this account you can make sure there are enough funds to automatically cover payments without any extra efforts. You do three tasks at a time like saving efforts of your team from this clerical task, preventing missed payments or accounting confusion about different accounts.
Profit generator
I would say that such an account is the best type of saving account. A zero balance savings account guarantees you are maximizing interest earned on your money which is impossible if you don't have such an account in UAE. Most of the banks in the UAE are contributing a lot to facilitate international investors through such unique offers so that to cover major tasks. Instead of having excess funds sit in a payment account, this account can keep a required amount of funds to pay for each account. This is called as an interest-bearing account and only moves money to make payments when they are due.
Conclusion
Most of the expatriates don't have any idea about such an account and if someone is interested in opening a zero balance saving account, talk to any bank in UAE. The choice of a bank is your personal decision and we can only guide you. So we suggest you approach a bank which is nearest to your area and if you are an international account holder then select a bank which can give you maximum interest rate.Always keep one thing in your mind that the most important thing to consider when talking to banks about this type of account is the fees and charges.
Author Bio:
Mary J. Friedman is professional article writer, have 4 years of experience in writing and blogging. I will be writing on business saving account plan and marketing strategy plan, Technology, Finance and photography.