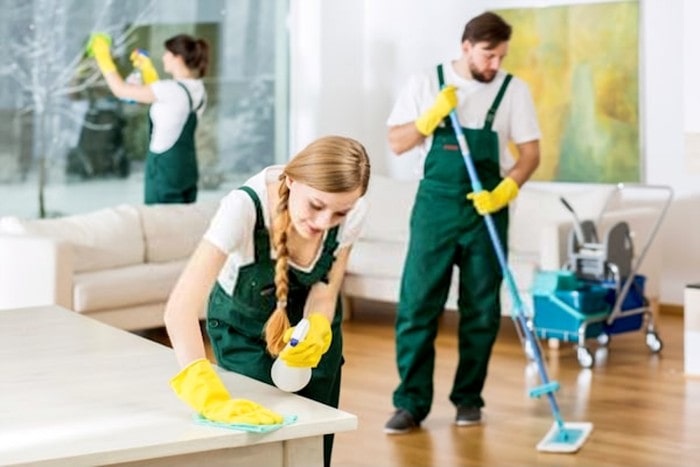 Starting your own company is not an easy task. It takes hours of planning and often requires a big financial and time investment on your part. However, because the cleaning industry is relatively straightforward, it presents a juicy opportunity for people who are looking for some extra income or want to be self-employed and not have to answer to anyone.
One of the big advantages of cleaning services is that you can work part-time. This allows you to keep your regular job until your cleaning start-up is big enough to support you. Still, before starting operations, you should find out all the requirements involved in successfully and compliantly setting up your company. For example, you will need to know all the regulatory frameworks related to registration, contracts, employment, taxes, and insurance.
Start your company off on the right foot by creating a business plan. This document is your strategy and your business blueprint. It describes how the company will operate, its mission and values, how much money needs to be invested into it, and what particular niche you will be specializing in. A business plan makes it easier to land bank loans or find investors.
Another important step in ensuring the success of your business is making sure that people perceive your company as trustworthy and honorable. Otherwise your business is doomed to fail. To earn customers' trust, you must double-check that every task that your company does is carried out with the highest degree of care.
So, to make things easier for you, here is a summary of what you must consider before you officially begin to operate: 
Business Plan
As we said before, this is your company's blueprint. Make sure to add all relevant financial information including income, outgoing expenses, salaries, and investments (if any).
Your business plan clearly state how you plan to achieve your goals. For example, if you wish to earn a certain amount of money, you should show how much you will charge per service and your approximate expenses, the hours you need to be working and the amount of employees that you will need. Additionally, you must show that you have measures in places to halt or reduce losses should everything go pear-shaped.
Writing a business plan is time-consuming and difficult. But don't worry, its not set in stone and you can modify it at any time. Just make sure not to touch your business core; because if you do, you will be building an entirely new company.
Once you have finished your business plan, you should make it widely available. This will make it easier for investors to find you and vice versa.
Marketing
Neither the niche nor the size of your company matters; there is little chance of success without a marketing strategy. At the very least, make sure that people know that your company exists.
There are many ways to promote your company. For example, you can use the good old flyer method, or you can use more modern means such as social media and SEO strategies.
Bumper stickers or magnetic signs are another great way to promote your company. However, keep the message short and eye catching. Otherwise, your message will not come across.
Building Your Marketing Strategy
The first thing that you should do is identify your target audience. For example, if you are offering house cleaning services, a good market segment is professionals who have full-time jobs and are cash-rich but time-poor.
Usually, your target audience is depends on the location from which you operate. For example, if you are offering industrial cleaning services in a residential area, you will not have enough clients to make your business sustainable. Therefore, it is important to study your location and to who would be most profitable to target.
Common specialties:
Hospitals or buildings related to healthcare services
Homes
Retail shops
Office
Licenses and Other Regulations
Be sure to acquire all licenses needed to be able to operate and comply with all the regulations before beginning operations. The last thing that you need is a hefty fine.
If after reading this article, you should want to break into the cleaning business, you should focus on landing a small contract. This way, you can keep your current job while learning the necessary skills to succeed in this field.