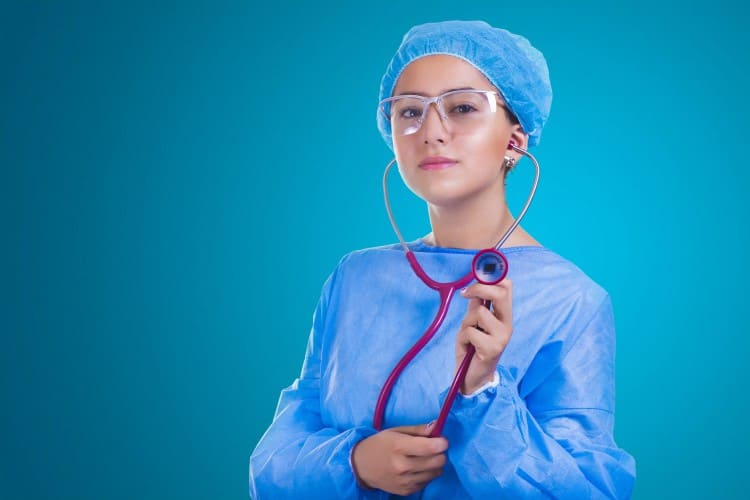 It's the age of technology and if you are not over the web, either you are losing out on customers if you have a business and opportunities if you are a standard person.
Over the years, there have been huge instances of all types of physical businesses creating a web presence. As a result, you could now find almost everything that you want online and get them home delivered.
Not only essential products like groceries or electronics, furniture and more but even useful services such as are doctors' are also available online. Practo, portea medical and lybrate for doctors are such online platform where the doctors can register their profile online.
Thus, if you are a noted healthcare professional and not yet digitally available for your patients, you may be losing out on them. The need to connect with nearby doctors for treatment and advice has risen in key Indian metro cities.
As a result, there has been an increase in the doctor-patient digital health platforms in India. If you are a doctor, you should register on one of the platforms and increase the scope of your service.
Reasons Behind the Success of the Digital Health Platforms
Due to the growth of the web world, the users on the web have become smarter. They are now searching for doctors in their area just like they do it for a restaurant. Thus, digital health platforms catering to such demands are embraced by them to connect with doctors easily.
People are using the patient digital health platforms to book appointments with doctors, calling them for a home visit and seeking advice related to health conditions.
Most of these platforms also accept online payment which has helped people to use the doctors' services and pay easily.
These digital health platforms are successful as despite not being a medical agency they are able to connect patients with doctors and offer many alike services easily.
Top 3 Digital Health Platforms where Doctors should Register
If you are a doctor who is willing to offer reliable and 24/7 consultation services to a huge audience over the web, you need to register on one of the digital health platforms.
Some of the patient digital health platforms that are an amazing success in India are:
Practo – It is the most successful digital health platform that offers 24 hours online consultation services with more than 10,000 reputed listed doctors. You can book an appointment, or seek advice online after paying some charges for some minutes.
Portea Medical – You get doctor consultation services, home care (you can call doctors home and get treatments for a charge) and specialized elderly care. The platform also offers easy payment options with various payment tools.
Lybrate – It is another leading patient digital health platform in India that offers round-the-clock healthcare access and is a cost-effective option. There is more than 1 lakh registered doctors listed on the platform. If you are a doctor and is looking for the Lybrate funding, you can avail a doctor loan worth Rs.35 lakh to fund your needs.
Avail a doctor loan and fund all your needs
A doctor loan is a special loan service designed by known online lenders. You can get doctor loan up to Rs.35 lakh at lower rates and extended tenor. You can fulfil all your needs with a doctor loan facility with a host of benefits such as:
Higher amount to fulfil your needs
Be it the Lybrate funding or any other aspect of life and business, when you have up to Rs.35 lakh as a doctor loan, you can cover all needs inside out.
You can borrow an amount out of your total credit limit and pay only the interest on it and save up to 45% on the EMI payments. The rest portion of your loan is adjusted after the completion of the tenor.
Online account management
Availing an online doctor loan also helps you track or access its progress/details via the digital customer portals of the lenders anywhere and round-the-clock.
The Bottom Line
Being tech-savvy is the key to success these days and being a doctor you can register yourself on patient digital health platforms to expand your services. If you have funding issues, you can avail a doctor loan as per your needs and repayment capacity.