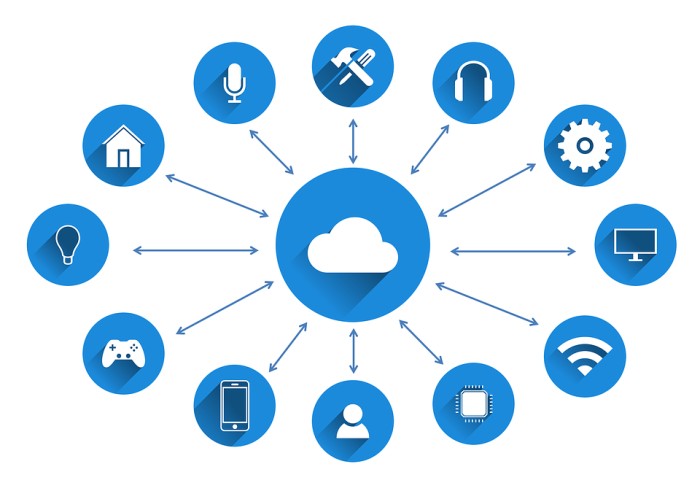 There is no denying the fact that technology has led to more breakthroughs and advancements in businesses across the board in recent years than any other developments currently in existence.
With modern workplaces being almost unrecognizable to their predecessors, whatever business that you work in, you cannot fail to have seen the impact that new technologies such as augmented reality, big data, and 5G, to name but a few, have had on how you carry out your everyday business and how you can better service your customers.
Larger industries such as travel, construction, manufacturing, and healthcare have been extremely vocal and open about how they are embracing and utilizing the latest technologies to improve upon their businesses, improve the quality of conditions for both employees and customers, as well as offering a more engaging experience for all users.
Not as much has been said about how new technologies have been able to revolutionize niche industries, allowing them to build upon their existing areas of expertise in a specific market and offer their customers a truly bespoke product or service.
From increased productivity to enhanced marketing, to offering an unrivaled level of customer service, keep reading to discover the five keys ways that technology has revolutionized the way niche industries work in 2020.
Increased internal analysis
The ability to analyze internal performance has always been hugely important for businesses, having the ability to help you identify what they are doing right as a company as well as areas in which they could improve. Not only can internal analysis help save money, but it is also vital in developing strategic planning objectives to ensure the continuation and growth of a business.
Smaller companies within niche industries have not always been able to afford to carry out sufficient internal analysis; until technology stepped in, that is. Cloud computing now allows all businesses, big and small, to be able to quickly and efficiently access and analyze large amounts of data, resulting in smarter business decisions and, hopefully, more profit.
A vital example of this is in the legal profession, where the implementation of a new case management system can help legal professionals analyze their work more efficiently and highlight critical areas that need improving, leading to increased customer satisfaction.
Improved security
With more sophisticated cyber criminals emerging daily, it has never been more critical for businesses, especially those within niche industries that rely heavily on a smaller customer base to ensure that their customers feel safe and secure when using their services.
If businesses want to continue to be able to build a level of trust between themselves and their customers, they need to be able to reassure them that their data and personal details are safe with them. Fortunately, new security software systems are more advanced than ever before and can give businesses peace of mind that they are adequately safeguarding the privacy of their customers.
Enhanced customer service
As previously mentioned, niche industries depend on a smaller customer base due to the nature of their business, and therefore, they must be able to offer these customers the best possible level of customer service.
Thankfully, several new technologies have helped them achieve this, including interactive and responsive websites and 24/7 online customer service support in the form of chatbots and virtual sales assistants.
Furthermore, exciting innovations such as virtual reality and augmented reality mean that niche industries can showcase their products or services in fascinating and memorable ways, as well as create new products that are tailored to their specific customers' needs and demands.
Increased productivity
Although this is the case across all industries, broad and niche, increased productivity can be particularly beneficial for niche industries. New technologies have allowed businesses to dramatically speed up their production processes by analyzing employees and how they spend their time, finding ways to improve their systems and save money.
For example, task management tools can help smaller companies to stay on top of their everyday tasks, allowing more time for innovation and forward-planning. A crucial factor in niche industries where developing new products or services or finding new ways of marketing their existing products and services is vital if they want to keep their customers interested and loyal to their brand.
Better marketing
Marketing is essential when it comes to promoting niche industries as businesses need to be able to find and attract the right type of customer who will be actively interested in a niche product or service. As well as new software that can help businesses to formulate a more effective marketing plan that can be quickly updated and shared with an entire workplace team, technology can also help businesses to create memorable and eye-catching websites as well as to ensure that their social media platforms are as relevant and engaging as possible.