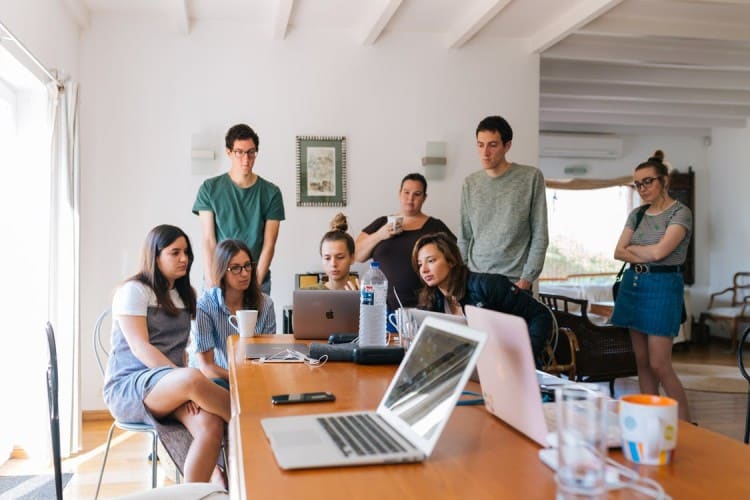 The great resignation has become a bit of a buzzword in recent times, everyone is talking about it and huge numbers of professionals have resisted the drive to return to the old way of work. The pandemic showed the world of work and business exactly what was possible and many people realized that they too could achieve a better work-life balance, work from anywhere and at any time. Hybrid and remote work are now a current reality for many and the ability to transform this into a freelance or self-employed role or even a startup business has become one of the most prized means of career change and lifestyle choice. The technology that we have access to as a society makes all of this possible, allowing more people to start their own businesses. Here are some of the top trending ideas in this regard.
Build your own app
Mobile apps are now part and parcel of daily life and most modern businesses now have personalized and bespoke application that allows clients and consumers to access their products and services. It's therefore an aspect of the modern world of business that's trending and is in demand. The businesses that don't have apps and specific mobile platforms are losing money, marketing, and trading opportunities. Being able to make business-specific apps or even a free app that allows you to generate an income is now a great business opportunity.
There are free app-building programs available and depending on what you want to make, the various social media and short-clip platforms will be able to guide you through the process. The idea is therefore to either create your own apps that can generate money from in-app purchases or specialize in creating bespoke apps for other businesses.
Create bespoke PCBs
Hardware startups are the norm in a time when tech is the defining feature of our social and business interactions. At the basis of all hardware is the simple and yet essential printed circuit board or PCB and its component chips, semiconductors, and connectors. Being able to design and then even produce bespoke PCBs that are used for a specific function or to solve a connectivity issue can now be a simple process with software such that available from Altium that can be used to drive this process. Working from a brief and using such software will enable you to create a startup with a bright and sustainable future.
Green food
The need to create and use a version of green and sustainable food sources is going to be key in the future and requires a business solution. The availability of big data that can be analyzed to improve agricultural production is only one part of this business opportunity and everything from apps to prevent food waste to agricultural production systems that are tech-driven and automated will be at the cutting edge of the green food revolution.
Finance tech
From the creation of cryptocurrency to non-fungible tokens and virtual money exchanges, so-called Fintech has become a vast area of interest for many entrepreneurs. The widespread acceptance of Fintech and the ability to make significant profits have seen innovation in the financial sector take off in a major way. There's also emerging Fintech regulations and state restrictions that serve to make it a safe form of investment. The concept or improvement must be credible to find investment and the trend has been to improve current systems and use blockchain as the impetus for further business developments and ideas. Some ideas to keep in mind are mobile-only banking applications, financial security, and cryptography.
Disrupt with tech
It's widely argued and postulated that the addition of technology to any existing business idea or initiative is likely to make it more profitable and accessible. It's a known means of disrupting existing markets and established businesses. The addition of e-commerce is one of the simplest examples, yet as AI and VR become more mainstream, it will be the addition of these latest technological advances that will be able to provide for a modern startup. It is thus pertinent to include a technological development aspect in all business startup ideas. An old or existing business can be brought into the modern age by simply adding the most appropriate and cost-effective technologies.
These have become the go-to startup ideas for many people and all the options discussed in this article have proven to have sustainability at the core. Yes, you will need to ensure that you have the requisite background knowledge and may have to do some online courses to perfect and improve your sector-specific knowledge, but there's nothing better than starting your own business, and no better time than right now. These are initiatives or ideas that are both cutting edge and yet also essential in this day and age.