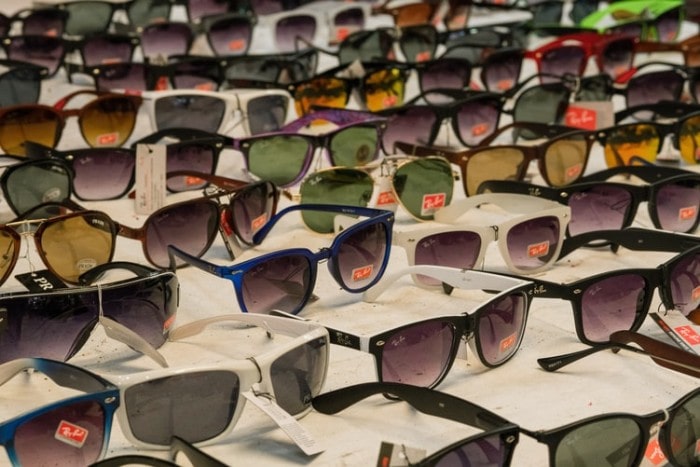 Who doesn't know about the revolutionary eyewear brand, Rayban? As an evergreen inspiration for the eyewear category, Ray Ban sunglasses never wear out. Adored by rebels, loved by rock ' n' roll idols, and a celebrity favorite, Ray-Ban embodies the appeal of counterculture and timeless fashion.
Continuously keeping up with the latest designs, Ray Ban girl sunglasses styles might have evolved, but the iconic feel stays true. Making high-end, superior-quality, and stylish shades for nearly 80 years now, Ray Ban offers some of the best sunglasses for women on the market. So, if you are searching for the top picks of Ray Ban girl sunglasses this season, you must continue to read on.
Here are some of the favorite pickings of this season for you: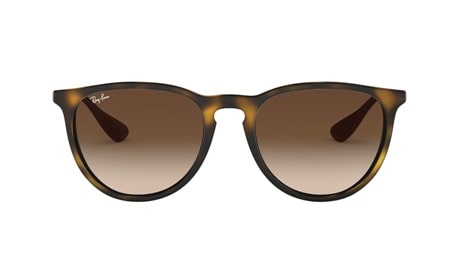 Ray Ban sunglasses are famous for their classic aviator style frames. But hey! Being trendy means you sometimes break the rules with an equally iconic alternative. Like this rimmed wayfarer, draped in hues of brown textures with perfectly over-sized lenses, offers a classic-yet-modern appeal.
Flatter your everyday casuals or wear it out with your favorite sundress – you will stay dapper as a happy daisy that we can bet on!
Debonair Choice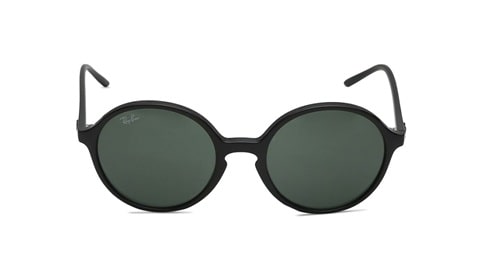 Well, well, well! Look what we found here? This pair of rimmed-round Ray-Ban sunglasses are probably the world's most recognizable frames. Hear this – you can never go wrong with a pair of these sunnies!
Blending old-school and contemporary elements perfectly, these round shaped frames are as functional as they are fun. The all-black, dark-tinted lenses give a look that defines minimalism and can be teamed up with literally anything you got in your wardrobe. Don't believe us until you put on a pair!
Classic Feels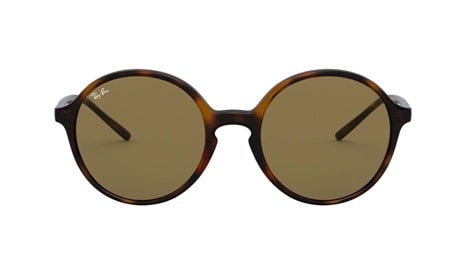 These Ray Ban girl sunglasses showcase a classic round shape that works on so many different face shapes. Super lightweight and offers excellent coverage, this pair of shades will protect your eyes, keep you looking fancy and not dominate your face at all.
The brown-colored round lenses deliver 100% UV protection, and the sturdy nose bridge adds a subtle twist to this clean style. Be it your Saturday brunch or your weekend hustles, you can put your trust in these sunnies!
Retro-Affairs
If you fancy retro-fashion, then this brown, rimmed, bugeye sunglasses from Ray Ban, inspired by the designs of the 70s, is a timeless treasure. Apart from being stylishly charming, this pair of Ray Ban girl sunglasses also offer 100% UV protection.
Such a pair of Ray Ban girls sunglasses can be worn on special and casual occasions alike. Wear these out on your routine meet-up with friends or posh-it-up with a suit for an important meeting – you are sure to get everyone's attention!
Iconic Vibes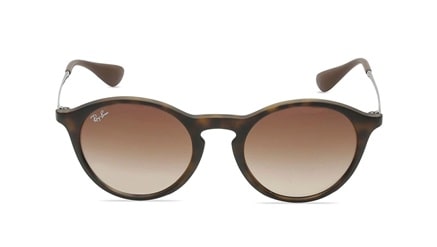 Known for its defined lenses and distinct design, this pair of rimmed, square sunglasses from Ray Ban is inspired by the '60s and has been worn by high-profile musicians like John Lennon and Ozzy Osbourne. Hey, you don't have to be a Black Sabbath fan to look as high-flying as their name!
When you wear this out, be ready to shine like a star. And if you are phased by your gal-pals filling in for the paparazzi, this pair will also keep your eyes safe from all the glares. So, you really don't have a reason to miss out on this pair of Ray Ban girl sunglasses as they are also very affordable. Go, get yours now!
Must-Buy Ray Ban Sunglasses For Men
Sunglasses sure make for an everyday staple, especially so in every women's wardrobe. Not only do sunglasses keep your eyes safe from the harmful rays of the sun, but it also allows you to keep your fashion sense on point. So, if you want to buy sunglasses for girls, we suggest you start your search online to discover multitudes of options.
However, with the very-many brands available, you must remember to explore options from reputable retailers like Titan EyePlus and pick the best of Ray ban girl sunglasses. They offer an extensive collection of high-end sunglasses from leading brands such as Ray Ban. Explore, choose, shop, and get ready to rock the top picks of Ray Bans this season!