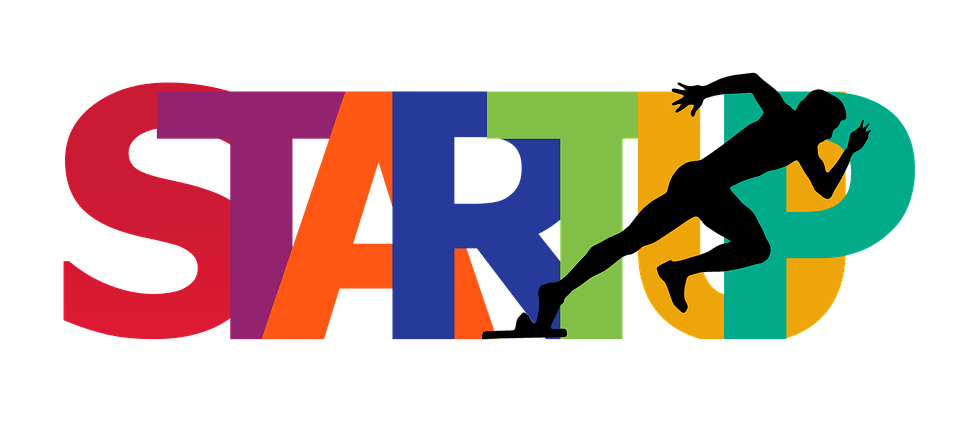 Competency, tenacity, and funding – these are the three main essentials that are taken into account when it comes to starting a new business. There are ongoing debates and several studies based on the fact that whether business people and startup business owners are born or bred. Choosing to start and run your own business while having the natural desire to stay apart from the traditional desk jobs is probably one of the first traits of a person who wants to have a shot on achieving his or her goals. Even though you are competent enough to find the right sources of funding and start your new business, there are a lot of factors that come into play to define the overall success of your business.
With that being said, take a look at some of the essential factors that you need to consider before starting a new business:
Be Clear of Your Thoughts
Starting your own business is much more than finding the right clients and engaging with your target audience. The real challenge starts right when you are clear of your thoughts especially on the unique reason behind why you decided to think of starting a business on your own. According to a study based on the modern-day entrepreneurs, most of them were actually bored of their desk jobs and wanted to make a career switch. Out of which, almost half of them already had a business idea in mind which they had a strong desire to work on. Hence, it is important to have the right motivation behind setting up your new business, given the fact that there will be turbulence in the beginning days of your entrepreneurial career.
Can Your Idea Have the Right Market?
The first thing that you should start analyzing after you are determined of your thoughts regarding the goals and objectives of your business is to find a right market for your new idea. It will be more than likely to not being able to find and enter in one of the busiest markets that are already filled with your potential competitors. If you are going to offer a new service or product that is remarkable and unmatched in its own nature, you should think outside the box and start creating your own market. Also, perform a thorough market research to check how well your peers are faring and what else do you need to add in your business campaign to outrun them.
Identifying and Targeting Your Customers
After you have developed a viable product or service, it is time to put some efforts in planning for its presentation in the market so that your target audience will be able to notice it. For this, the first thing that is extremely necessary is to find the right audience who will become your top sales channel. It goes without saying that creating a robust sales channel largely depends on your offerings, but the basic fundamentals are to identify, interact, and engage with the right audience. Thanks to the ongoing dominance of digital marketing, you can target your audience online using features like direct mail and PPC. In addition, you can also think of your own unique and quirky ways to reach out to your target audience and notify them of your products and services.
Have You Secured Healthy Funding?
Financing a new business keeps on varying depending on the market and the size of the business. Most small business owners opt for the option of bootstrapping which means securing funds from family and friends rather than other external sources. Securing funds that will cover all your business expenditure requires to be audited in advance so that if you need to go for an external funding source, you can do it within time. In case you have decided to run on debts on credit cards and omit taking funds from high street lending sources, make sure that you have gone through debt settlement visit here and find a firm who will help you in getting relieved of the debt. Funding does not stop here as with the growth of your business, you might need to secure more money for further investments. Try to keep your credit ratings as decent as possible to ensure getting funds from reputable institutions.
Astutely Brace a Business Plan
Considering the ongoing adrenaline rush regarding the establishment of your new business, you might think that outlining a business plan on a paper will be a mere waste of time. In fact, most of the modern-day entrepreneurs perceive writing a business plan as spending energy that they would have used in making their firm thrive. Nevertheless, the scrupulous creation of a business plan will only help you in the long run especially when you will need to address the perplexing situations that you would have missed otherwise. Even though there are various ways to structure a business plan, there is no obligation to follow one way to structure your business plan. When it comes to writing down your business plan, make sure that the tactics are decided considering your initial performances and the expected state of your business in the future.
Be Mindful of Your Cash Flow
Needless to say, the biggest reason why most of the newly started businesses fall apart is that of their poor cash management system. You have bootstrapped and crowd sourced funding and it all can go down if you are not able to manage your cash flow. Therefore, it is very important to install a cash flow management system where you will keep an eye on the cash flow by updating the invoices and submitting your dues on time and keep a track of the online accounting system.
Conclusion
Starting a new business is all about how subtly you can differentiate yourself as a unique brand in the market. It is a challenging but enjoyable task. This can be easily done once you manage to work on the aforementioned factors and find the right ways to stay intact in the market.