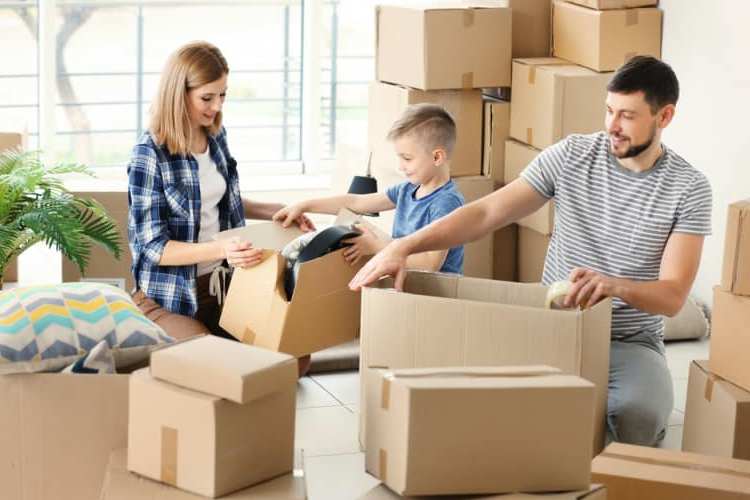 Whether you're moving a few blocks away or across the country, the entire process can be very overwhelming. Without adequate preparation, the transition may not be as smooth as you ever thought. From packing up all your stuff to transporting them to another place, moving is indeed not fun at all. Unfortunately, everyone doesn't know how to move in a less complicated way. So, read on this article as we'll find out the tips in making your city move successful and stress-free.
Have your finances in order
Moving to a new city can be more costly than you anticipate. With this in mind, you need to have your finances in order before the move-in date. Create a moving checklist so you'll know how much money you'll spend on a city relocation. Consider some factors such as the number of boxes, movers and the number of packing materials. Be sure you include these things in your budget to avoid financial mistakes later on. Also, take time to examine your finances and get yourself financially ready for your move.
Get sufficient supply of packing materials 
If you opt to do a DIY packing, you should make the real effort to gather the necessary packing supplies. Visit some grocery stores nearby and purchase the right moving boxes for all your stuff. Ensure that these boxes are in good condition and durable. To make your boxes more organized, you need to secure packing tapes and colored markers. Remember, going back and forth to the grocery store will be burdensome if you don't have sufficient supply of packing materials. Thus, be sure you prepare all these things beforehand.
Get rid of all your extra stuff
One of the easiest ways to move is to get rid of all unnecessary and unused items. More boxes mean more money, time and effort to be spent on your moving. More often, you can take this opportunity to check your closets and declutter. Walk around your house and sort your things out. Consider getting rid of your non-essential items by holding a garage sale or donating them to local charities. By doing this, you'll be able to transport fewer items which are cost-efficient on your end
Label your boxes correctly
Another effective moving tip to consider is to be well-organized. It's therefore essential to mark your moving boxes correctly especially if you're uncertain which boxes need to be in a certain room. Labeling your boxes can be a great way to make unpacking less complicated afterward. Moreover, create an inventory of all the items you're moving to make sure that you're not missing anything. Ask the help of your family members to help your move go smoother.
Find a moving company
If you're moving miles away from your old home, hiring long distance movers can be an excellent idea. However, you should double-check their credentials before contacting one. After all, most moving companies should be licensed and insured before they can operate. So, choose a reliable moving company who knows exactly what to do with your move.
Have an insurance
When moving, all your items are susceptible to risk. Your belongings may disappear or be damaged while in transit. That's why you should be extra careful about the safety of your things. You should never hesitate to ask your mover about their insurance coverage. Be sure you have separate moving arrangements for your precious possessions. That way, you'll get all these items transported to your home without any damage.
Update contact information 
If you're relocating to a new city, you need to go to the postal office and update your contact information. By doing so, you'll have all your mails sent to your new home address and you can rest knowing that you'll receive them on time. If you have other business transactions, let the owner know about your change of address, so you'll still be notified.
Consider your moving schedule
It may be the least of your concerns but taking the right moving schedule will have a long way to go. Meaning, you have to consider the timing when setting up your next move-in date. For instance, think about the availability of the moving companies in your area especially if it's off season. Also, relocation during the peak season is undeniably expensive.
Conclusion
Incorporate these tips in your moving checklist, so you can make the process less daunting for you and your family. Even if it's complicated, there are ways where you can make your move a fun-filled experience. Simply stick with your plan and let your mover perform the work for you. If you're moving to New York City, Movers NYC will help you get settled to your new home as smoothly as possible.