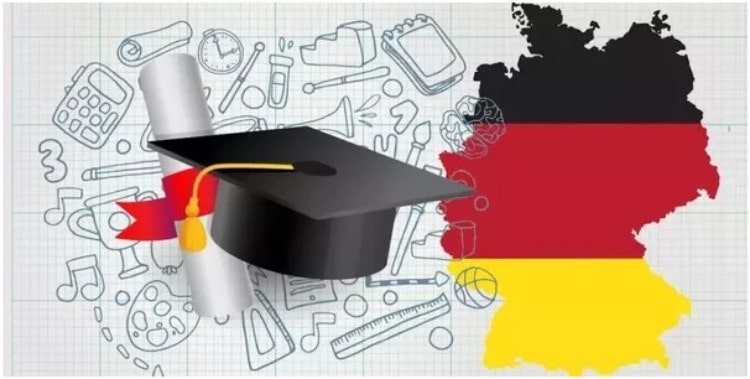 We all have that one Harvard-return cousin who cannot seem to stop bragging about the several job offers offered to him or her, right? Like all of us, you too have heard the exotic stories with a lot of agog and have ever since dreamt about flying abroad to pursue higher studies. To make your dream come true, you have diligently completed all your tuition assignments so that nothing can come in between the way of your education.
Everything was hunky dory until you found out that the tuition fees of your dream university is exorbitantly high and entirely beyond your ambit. With inflation ruling the global economy, college fees have seen a sudden increase in the past ten years. As reported by CNBC, back in the year 1988, a student had to pay an average of $15,160 in tuition as compared to an increased $34,740 in 2018, which happens to be a whopping 129% increase.
However, that should not stop you from following your dreams. We know that you deserve a better education and a good career. Although living has become costlier, several countries offer scholarships at lowered college fees to international students with financial struggles.
Here is a list of countries that you can consider while planning for your higher education.
THE UNITED STATES OF AMERICA
The States is considered the Holy Grail when it comes to higher education. The US tops in the list of the best groundbreaking developments in the spheres like technology, business, arts, and many more. Since the US happens to be the home to 30 of the best 100 universities in the world, many of you wish to study here. The fact that you can major is several special subjects like a particular branch of mathematics or science makes it all the more attractive for students looking forward to pursuing higher education.
While the USA has the most expensive colleges to its name, you can find several good colleges that are affordable and many tuition assignment help services at affordable rates too. Let us have a look at them, shall we?
Stony Brook is one of the best universities with an excellent ranking in the list of national universities. The tuition fee is as low as $19,935 for out-of-state students, and in addition to that, you can apply for a scholarship to get a concession on the fees. The university is mainly known for its sports team and has several achievements appropriated to its name. To get into this college, you need an average GPA of 3.79. You need to be an above average student with grades like A's and B's in your high school class. The university also offers an International Academic Programs and an Intensive English Center.
With an impressive value score of 71 among the thousands of universities in the USA, this university welcomes almost 3000 international students every year. The tuition fee for a year is $20,278 for the out-of-state students, and the required GPA is between 3.6 and 4. Since the college is primarily a research college, several scholars come to the university to teach or do research. That is precisely why the university is known for an exceptional faculty. Quite recently, the college was chosen to lead the antibiotic resistance research centre by the Association of American Veterinary Medical Colleges. With such an affordable cost of education, you do not have to worry about getting a scholarship or a grant either.
GERMANY
Back in 2014, 16 of German states had decided unanimously to abolish tuition fees. In addition to that, German universities can be counted amongst the topmost universities all around the world. The universities offer graduate degrees that are recognised globally. If you study in a German college, the horizon for a better career broadens remarkably, and you find yourself open to a myriad of options. The German curriculum gives a lot of attention to internships that contribute to your education mainly. Since Germany is one of the strongest economies in the world, studying in one of their universities opens the door for your employment in the country too. Here are the best affordable universities in Germany.
Recognized as one of the leading academic and research universities in Europe, the Ludwig University has an impressive rank of 76 in the World University Rankings as of now. One of the oldest and largest universities in Germany, the university attracts students and scholars from across the world. You can select from a wide variety of undergraduate and postgraduate degree programs. Although in Germany, they offer educational courses in English as well.  Since Germany is a tuition-free country, you will not have to pay any session fee for studying in this world-acclaimed institution. However, you must take note that a basic charge along with a transit fee is levied on both the in-state as well as international students. A basic fee of 62 EUR along with a transit fee of 6,650 EURO is charged as the registration fee.
Heidelberg University, Heidelberg
Gloating with the 66th ranking the list of World best universities, the Heidelberg University also happens to be the oldest university in Germany. The university is known for its par excellence education that emphasises more on practical tuition assignments that help students learn better. If you are looking for a university with a world-class research faculty, then Heidelberg is the answer for you. We will also give you another reason to study in this prestigious institute, and that is – A total of eleven Nobel Laureates have their names associated with Heidelberg. Imagine the honour of being able to pursue education from a university that brags of an eclectic alumnus as this! The total tuition fee amounts to a meagre 152 Euros.
CANADA
According to a survey, the number of out-of-state students has seen an increase of 20% as over the last year to 2018. This is mainly for two reasons. First, when compared to the education cost of the UK or the USA, Canada has a relatively cheaper tuition fee structure. Secondly, Canada is reputed for being a tolerant and safe country for international students. Several Canadian universities offer professional degrees such as MBA and MBBS as well as Master's, and PhD programs at an affordable cost.
The best French-speaking University outside France, University of Montreal has secured a global rank of 149 in the list of World Best Universities. The Institute also happens to be the 3rd best university out of all the Canadian universities. If you have planned to pursue masters in Engineering, then the UDM should be your first choice because of their unique engineering programs. If you want to study Medicine, then UDM is the best in the lot since it boasts 48th rank in the world for pharmacy and pharmacology. The undergraduate fee for international students is $14,618 while the graduate fee is just $12,550. The college also has 37 affiliated health establishments, thus being your haven if you want to pursue health care.
The University of British Columbia offers a plethora of options ranging from Biology to Applied Mathematics to Creative writing. Ranked as the 51st best university globally, UBC offers excellent educational programs to international students at an affordable cost. If you are looking to pursue your undergraduate degree from the UBC, it will cost you a fee as low as $23,300 whereas, for a graduate degree, the college tuition fee is a bare minimum of $7,793. Vancouver is one of the most diverse cities of Canada and is a great choice for out-of-state students like you.
AUSTRALIA
Since the Australian universities are internationally famous for their high educational standards, you can consider studying in Australia as an opportunity that will help open multiple doors for your career. Although the cost of education in Australia is quite high, we have certain colleges however that is comparatively cheap and prestigious at the same time.
A public university, the Charles Darwin University offers a wide range of higher education degrees alongside several training courses that can prove to be quite beneficial in the long run. If you are looking for a university that gives you the option of working on a part-time basis, this should be your ideal choice. The university offers flexible study options as well as an online option to make sure you are updated with all the main tuition assignments. The fee structure differs for specific courses – :$20,440 for a degree in Business Studies, $26,000 for pursuing Science or Engineering. If you want to pursue a degree in Arts, it should cost you $18,520.
Located in both in New South Wales and in Queensland, this Australian public university offers a range of undergraduate as well as postgraduate academic programs. It has two colleges under its wing, along with leading research centres. The fee for a Business degree is $20,560, and that for Engineering and science papers is $27,760. For students interested in pursuing Arts, the tuition fee is as low as $20,560. It has an impressive rank of 33 out all the universities in Australia.
SINGAPORE
Singapore is a good option for pursuing higher studies since the cost of living is around $1000 – $2,000 as compared to the extravagant lifestyles in western countries like the above, i.e. USA, UK, Canada, and Australia. Singapore also happens to be the business hub with being home more than 5,000 MNCs that you can work in after you are done with your studies.
With a brilliant rank of 11 on a global basis and ranking 1st in the continent of Asia, NTU has eight colleges under it that branch into engineering, science and arts.
The university also offers courses for Social Sciences and Business studies. Founded in 1955, NTU has a great reputation and is considered a dominant educational force throughout Asia. The cost of education however as compared to the quality starts at a low figure of $9250 per annum. Moreover, the picturesque location and the sprawling campus is a show stealer too.
The NUS is Singapore's flagship university that offers education in Singapore with a uniquely global approach. The university boasts a total of 17 faculties and schools that are spread over three campuses. With an extraordinary rank of 15, the NUS are home to more than 30,000 students who come from all over the world to study in this prestigious institute. Known for its diversity, you will also find several tuition assignment services in Singapore associated with the university that assists international students in coping with new educational standards. A course in NUS costs a tad more than NTU and course fee starts at $9450 per annum.
If you dream big, nothing in the world that can stop you from achieving your goals. Studying in the above countries can give you the required degrees at an affordable cost. So what are you waiting for? Go enroll yourself today!
Author Bio: Gracie Anderson is a student's counsellor and an active blogger from the Singapore. She is also associated with myassignmenthelp and extends tuition essay help to students pursuing business studies.