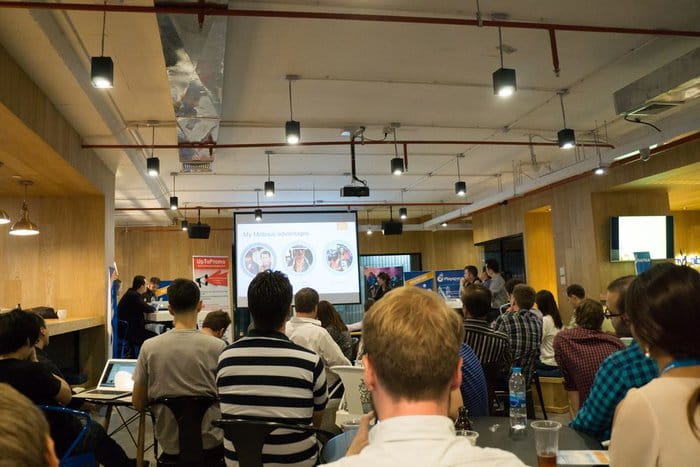 It is the dream of many tech enthusiasts to attend some of the globally renowned IT conferences and events. From Google Next to Microsoft Inspire, it is taxing to settle on which event to attend. Other factors also play a major role such as having no time or budget to cover your participation.
Since the tech industry itself is massive, you cannot always be updated about the upcoming industry trends. However, the reason to attend IT events is not limited to gaining insights and updates. Some business owners participate only to understand their customers' product preferences better, while some others attend only to use the event as a platform to communicate and make connections.
Both global and local conferences are held either annually or once a year. It is unrealistic to think you can attend every conference so don't fret if you cannot find the time to catch up with emerging trends. The purpose to compile this list of top tech events taking place in 2019 is sole to keep you updated with the latest tech happenings worldwide.
Lviv, Ukraine – September 27-29
IT Arena is a recurring tech event and for its 2019 conference, the chosen venue is the Arena Lviv Stadium located in Lviv, Ukraine. It is a great platform for those who intend to learn new IT concepts and enter the networking realm.
The IT Arena conference is held for three consecutive days with currently 4000+ participants, 1000+ guest speakers and 50+ startups attending the event. If you are looking forward to attending it do take a look at the IT Arena venue details.
Amsterdam, Netherlands – October 9-10
Innovational talks will unfold at one of the leading AI conferences in the heart of Europe, Amsterdam. Ranging from tech and science to building startups and creating investment opportunities, World Summit AI intends to encompass every aspect of an ideal tech summit.
It is a two-day event and part of the official World AI Week. The focus of this summit is the global influence of artificial intelligence and its advancements. The event program is open to new applications so you still have the time to join.
London, United Kingdom – November 13-14
In a world more and more driven by AI, Big Data LDN, a free to join the summit, is being held to showcase the innovations AI and Big Data are bringing to the forefront of the tech industry. Some of the most renowned machine learning experts are taking part as guest speakers. This conference is a must-attend for those who are seeking information and opportunities especially in data sciences and machine learning.
Over 130 tech vendors will be attending the event to assist you to shape your business operations as well as 150 guest speakers with befitting expertise in product creation, distribution and strategy-making. You can even attend the event to simply build PR with vendors and consultants.
Lisbon, Portugal – December 3-5
Specifically designed to connect IT experts, specialists, enthusiasts and tech leaders, the DevOps World platform has been unwaveringly putting forward innovational ideas and practices into the IT domain. Jenkins and DevOps are interrelated so the main agenda of the event is to emphasize on further developments in the Jenkins and DevOps servers.
Over 25+ sponsors have registered to attend the event that is categorized in 50+ breakout sessions. Parallel to this, an added 8 workshops for the 1000+ attendees will also be conducted. There is still time to register for the Lisbon DevOps Conference.
ConTech 2019
London, United Kingdom – December 5-6
You just cannot get enough of data science and AI conferences. The purpose to organize ConTech 2019 is to highlight the changes machine learning technologies have brought to the spectrum of content creation.
ConTech 2019 is to be held at the Millennium Gloucester Hotel, London. As for the event schedule, it includes case study presentations and AI-integrated product sessions. With over 30 speakers and 24 sessions, it is a great opportunity for viewing the current machine learning landscape.
Where to watch
Don't worry if you cannot travel to your favorite event on time. Google chose to live-stream its Google I/O event and although not every tech conference prefers holding live streaming sessions, perhaps it would not be long before they will come to follow in Google's footsteps. So, currently what alternative do you have? Well you can avail reliable and fast internet from a provider of your choosing by visiting buytvinternetphone and never miss out on your most anticipated IT events – techevents.online is one of the greatest venues which offers "a carefully curated selection of Tech Events" allowing you to access any talk you may have missed upon for any number of reasons.
2019 is the year of tech
With all your queries and confusions sorted, you now have a better view of what events to look forward to. Both the notions of digitalization and artificial intelligence are merging to solve complex problems with simple solutions. The forthcoming tech conferences will further elaborate on why 2019 is the year of tech.