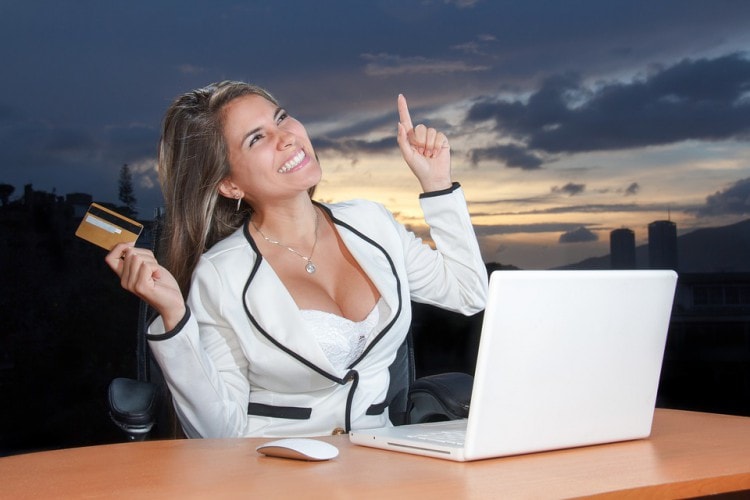 In today's time, online shopping has become a big business, with more and more consumers across the world turning to the internet to purchase all types of goods ranging from watches to furniture and everything in between. This is especially the case in countries where eCommerce is really booming and taking hold over the way people shop.
According to a collaborative study conducted by PayPal and Google, the online retail markets in the UK, US, Germany and China will double to £645 billion by 2018.
Needless to say, this has also caught the attention of cyber criminals who wish to exploit individuals benefiting from the affordability, convenience, and choice that makes the online shopping such a compelling place to be.
Shopping online is better for several reasons. You don't have to go out to find what you want, you can avoid traffic, save time and compare prices easily to get better discounts.
However, all this comes with a potential risk of Internet security. We are all familiar with phishing mails and the dangers of conducting transactions on an unsecured site and using public computers or shared Wi-Fi connections.  Apart from these, there are also some lesser-known tricks and traps online shoppers should be careful about.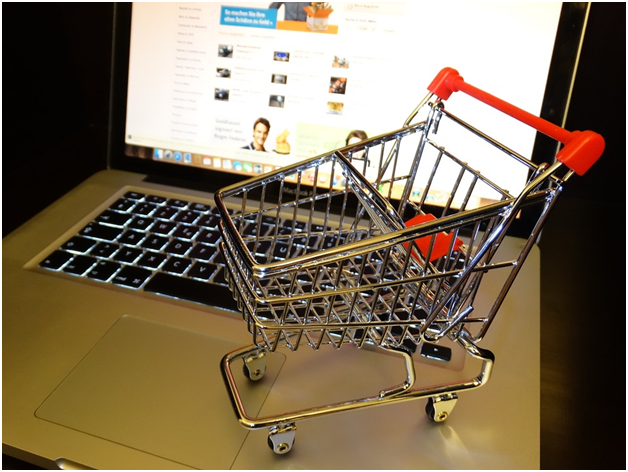 With that in mind, we have put together some of the lesser known but equally dangerous online traps along with top tips on how to stay safe and secure when shopping online. So, let's get started:-
Lesser Known Online Tricks and Traps
Using a Primary E-Mail Account
Many of us save confidential bank details, financial statements, salary records and passwords in our primary mail accounts. There is a huge risk in using these accounts for shopping. If you are a frequent online shopper, buy an identity theft insurance cover. It isn't that expensive and will provide cover if something goes wrong.
When Cash on Delivery Is Not Available
Cash on delivery and net banking are by far the safest ways to transact online. However, if these options are not available, you can go for a virtual credit card. It is an add-on 'card' issued on your primary credit card. All relevant details are available only online. It has a validity of a few months and you can set a credit limit of your choice on it.
Inferior Security And Privacy Policy
Many websites ask you to register before placing an order or even viewing products. The web merchants might require you to enter personal details such as name and address. This should act as a red alert. Such information can be used to send spam mails to you. Don't answer questions that you think are unnecessary for processing your order. Moreover, such sites require you to agree to certain terms and conditions. Read through these meticulously as you might be inadvertently giving someone permission to share your details. Online-merchants often share your information with affiliated companies. An easy way to avoid privacy issues is to only shop from sites that are members of a 'seal-of-approval' programme that sets voluntary guidelines for privacy-related practices.
Tricky Shipment And Return Policies
Some sites claim to offer 'free shipping', but there are invariably conditions such as minimum order, charge for transit insurance or a convenience fee. Make sure to check shipping policy for product or region-specific delivery charges. For instance, you may have to pay the tax levied by states governments on products entering the state. Also, what appears on screen may not be what you get. Online retailers may have an 'exactness not guaranteed' disclaimer. There may also be a list of non-refundable items, such as jewellery. A safer option is to shop from sites that let you try the products first. Also, find out who pays for shipping when returning the order or if there is any time limit. Some retailers even levy a restocking charge if you happen to return a product.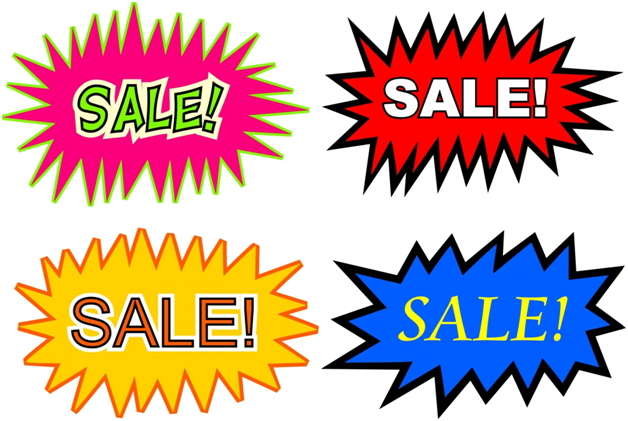 You just see a 50% discount sign and conclude you are getting a good deal. However, check the current market price of the product before clicking on the buy button. Prices of products, especially electronics, fall within a couple of months of launch. Many websites, however, give discounts on the original retail price. A simple solution is to compare the price on a price comparing site. Or, check out the price at your local store. You may get a better deal there, especially if you go for an exchange offer. Also, find out about the site's business model. Is it an e-retailer, where the site is the seller, or a trading platform such as ebay, where the site is just a middleman? If it is the latter, the guarantee on the product purchased comes from the seller and not the website facilitating the transaction. Similarly, complaints will have to be resolved with the seller, not the site that has listed the product.
Cookie Catch
Have you ever wondered how all of the e-commerce sites show you previous searches when you visit later? Websites use cookies and other technology such as pixel tags to capture information to track shopping habits and traits. Some of these cookies are saved on your system and are used to send advertisement banners and mailers, both by the site and third-party sites with which the information was shared. You can choose to opt out of this by changing your browser settings to not accept cookies. However, this can lead to a poor shopping experience as disabling cookies may make parts of the site inaccessible. The middle path is to clear your browsing history daily.
These were some of the pitfalls that you may come across while shopping online. now let's look at how you can make your online shopping a safe and secure process while you buy your desired products.
Tips on Buying Online In a Secure Way
Stick with trustworthy brands that have a strong reputation
A good rule of thumb is to stick with popular brands. This way not only will you be sure about the quality and price, but you will also feel more confident that these well-established names have implemented robust security measures to protect your privacy.
However, you still need to be careful, as fraudsters often create fake and professional looking websites to lure in gullible online shoppers. Their fraudulent efforts can be quite remarkable, as researchers at Google and the University of San Diego found last year. They observed how high-quality phishing sites are so effective that they have a 45% success rate at extracting data. For average-looking fake sites, that figure drops down to 14%.
Use credit cards and secure payment services instead of debit cards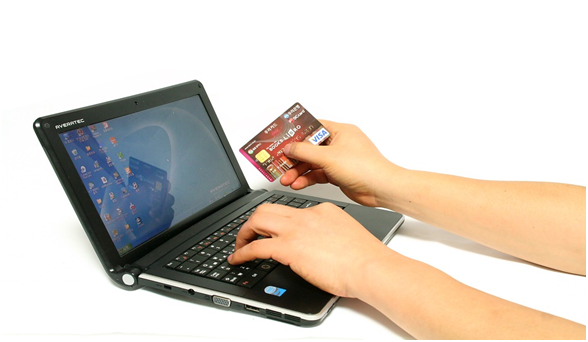 Generally, credit cards, in comparison to debit cards, offer consumers additional protection when shopping online. The main advantage of the latter is that a credit card account is in no way linked to whatever funds you actually have in your account. And that's not all – there are other benefits too.
Unlike debit cards, credit cards may have a limit on the amount you will be responsible for paying if your information is stolen and used by someone else.
Regardless of how useful credit cards are, there are still a lot of risks involved with it. Scams involving credit cards have been a major concern around the world. For instance, In the UK millions of people were mis-sold PPI along with their credit cards, which caused them to pay for a policy that they didn't not want in the first place or were unaware about it being sold to them. Now people are able to claim back for a refund but statistics show still a huge number people are due for a reclaim. You can check if your credit card has a mis-sold PPI attached to it and if it does, you could claim back PPI and be compensated for your mis-sold policy. This shows that you credit cards are prone to be misused and this is true for online shopping as well. Be careful while you purchase a credit card from your bank and during any other kind of online transaction you are making. Make sure that the site (where you are making a payment) is using a secure online transaction portal.
Look out for https URL and the padlock symbol
https, which was developed as an online safety protocol  encrypts information so that data can be kept private and protected. In most cases, the text in the URL is preceded by a padlock symbol. If it is missing, the website should be treated with caution.
The 's' in https, stands for secure. Websites that use https are safe because they utilise SSL (Secure Sockets Layer) to encrypt any information that is used and distributed online.
Be Careful Of Offers That Are Too Good To Be True
We have all come across an unbelievable offer and jumped on it with enthusiasm, glad to have been afforded the opportunity to purchase something at a fraction of its actual cost.
But that is rare. The old proverb – "if it's too good to be true, then it probably is" should be kept in mind while you shop online. Caution is required because there are a number of scammers looking to reel you in with tempting offers. In some cases, the perpetrators are simply looking to infect your device.
It is advisable to be vigilant during holiday seasons, like Christmas, where there tends to be a lot of genuine offers. The more reliable the brand and the more secure the URL is, the more likely it is that it's authentic. If not, then walk away.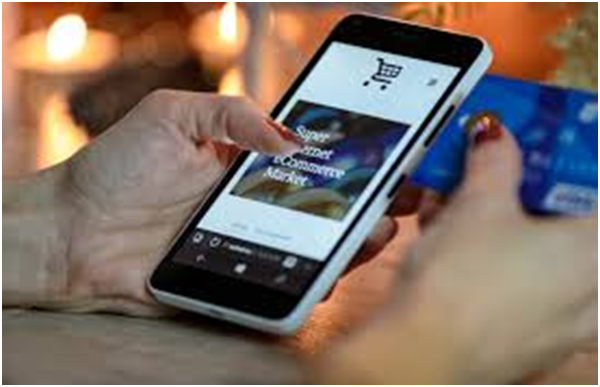 Opt for your mobile phone network over public Wi-Fi
Public Wi-Fi is unquestionably something that the consumers like. From shops to cafes to restaurants, being able to access the internet makes public Wi-Fi more usable.
However, when it comes to buying online, all the convenience that comes with public Wi-Fi can be overpowered by the many risks that are associated with this service. You would be surprised at how unsecure many hotspots actually are. There are ample solutions to resolving the vulnerabilities associated withpublic Wi-Fi, but, in general, when out and about, opt to use data provided by your network provider whilst shopping online.