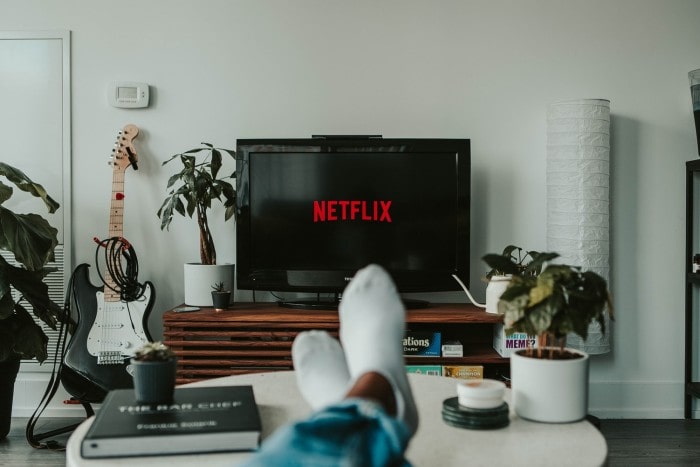 The coronavirus pandemic disrupted economies, businesses, and people's daily lives. Museums, restaurants, schools, and movie theaters are closed. The global health crisis called for isolation and quarantine, and some took their time to adjust to this new routine. People are looking at different ways of how they can keep themselves occupied, such as cooking, baking, making art, and more.
One of the ways people took their minds off the news for a while and grasped some sense of normalcy is to watch movies or TV shows. It's an excellent way to entertain yourself without leaving your home, especially with the threat of infection outside.
It's sad to see your 2020's most anticipated films' release dates pushed due to malls and cinemas closed. But, in the meantime, why not bring the movie theater to your home? If you're unsure about what to watch, we're here to help you out. We've prepared a rundown of some excellent TV series and movies you can watch on streaming sites. Let's get started!
1. Kissing Booth 2 (Movie)
Where to stream: Netflix
If you've seen the first The Kissing Booth (if not, go ahead and watch it first!) and you're dying to know what happens to Noah (Jacob Elordi) and Elle (Joey King), the sequel is here! The movie shows how high school senior Elle balances her college applications, her long-distance relationship with her college boyfriend, Noah, and her friendship with a new school heartthrob.
From the looks of it, the two lovebirds are still together when the sequel starts, but will they stay together given the circumstances?
2. The Great (TV show)
Where to stream: Hulu
If you're looking to watch something fresh and "occasionally true story," The Great is your best bet. It's a satirical and comedic tale about young Catherine the Great, the longest-reigning female ruler in Russia's history. The series stars Elle Fanning as Catherine and Nicholas Hoult as her husband, Emperor Peter III.
It's a modern retelling of the story of how Catherine ascended to the throne. From the official synopsis: "All she has to do is kill her husband, beat the church, baffle the military and get the court onside." If that doesn't get you curious about the show, we don't know what will.
3. Knives Out (Movie)
Where to stream: Amazon Prime
Are you up for some whodunnit movie? Knives Out follows Detective Benoit Blanc (Daniel Craig) investigating the untimely death of a renowned crime novelist, Harlan Thrombey (Christopher Plummer). Detective Blanc works to see through the alibis (and lies) of Thrombey's dysfunctional family to get to the bottom of the novelist's mysterious death.
Could it be the caregiver (Ana de Armas) or one of the Thrombeys? Find out who the killer is in this thrilling movie!
4. Happy Old Year (Movie)
Where to stream: Netflix
Happy Old Year is a Thai movie that revolves around a woman who is eager to turn their maximalist home into a minimalist space and convert it into a home office. As she goes through the process of decluttering, she finds pieces of the past, including items owned by her ex-boyfriend.
This movie will inspire you to clean and organize your own home. Perhaps you'll ask yourself whether you should ring up your old friend first before you throw away their gift to you from many moons ago.
5. High Fidelity (TV show)
Where to stream: Hulu
High Fidelity is a music-focused romantic comedy TV show based on the 1995 Nick Hornby novel of the same name. Zoë Kravitz plays Rob, the pop music savant who owns a record store who finds herself unlucky in relationships. Together with her two co-workers, they argue about her relationship miscalculations and playlists. If you're all about good soundtracks, this should be up on your watchlist.
6. Fleabag (TV Show)
Where to stream: Amazon Prime
This Emmy-winner doesn't shy away from taboos. Writer and actress Phoebe Waller-Bridge stars as a dry-witted woman known only as "Fleabag." The show follows her life in London while coping with a recent tragedy.
Unlike other shows, Fleabag breaks the fourth wall. Waller-Bridge talks directly to the viewers in the most cheeky and moving way. Throughout the show, you'll learn life lessons and ways to deal with strained relationships. Oh, there's also a hot priest involved.
7. Once Upon a Time… in Hollywood (Movie)
Where to stream: Amazon Prime
Quentin Tarantino's ninth film, Once Upon a Time… in Hollywood, tells the story of a faded TV actor and his stunt double who are struggling to reach fame in the final years of Hollywood's Golden Age. The film features an ensemble cast, including Leonardo DiCaprio, Brad Pitt, Margot Robbie, Emile Hirsch, and more. Like some of Tarantino's other films, this movie also features multiple storylines.
If you're a huge Tarantino fan and the well-trodden history of Hollywood during this time (i.e., Manson Family and the Tate murders), this is a must-watch.
8. The Good Place (TV show)
Where to stream: Netflix
The Good Place is a fantasy comedy TV series that revolves around Eleanor Shellstrop (Kristen Bell), who is surprised after finding herself to have made it in The Good Place in the afterlife. However, she discovers soon enough that she is there by mistake. She does everything to hide from the Good Place architect, Michael (Ted Danson), while her soulmate, Chidi (William Jackson Harper), helps her change.
It might sound a little bit overwhelming in writing, but it's all good and entertaining when you watch it. Plus, you get to explore ethics interestingly.
9. Hamilton (Musical)
Where to watch: Disney+
Good news to theater fans out there: you can now watch Hamilton in the comfort of your home! The hip-hop musical production was inspired by Ron Chernow's book, Alexander Hamilton, with music and lyrics by Lin-Manuel Miranda and directed by Thomas Kail. It tells the story of American Founding Father Alexander Hamilton and his rise out of poverty.
Wrapping it up
Because of the pandemic, many streaming sites are adding titles in their catalog, and many production houses are making their movies or shows available on different platforms like YouTube. Additionally, musicians are hosting online shows or concerts to help lift the spirits of those in self-quarantine and isolation.
Watching movies or TV shows to relieve stress and entertain yourself is nothing new. But, in trying times like this, it's one of the several entertainment sources that can help get you through quarantine.
Author Bio: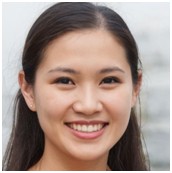 Chellsea is a freelance lifestyle writer for Metrodeal. She loves to travel and on her free time she enjoys watching football games.