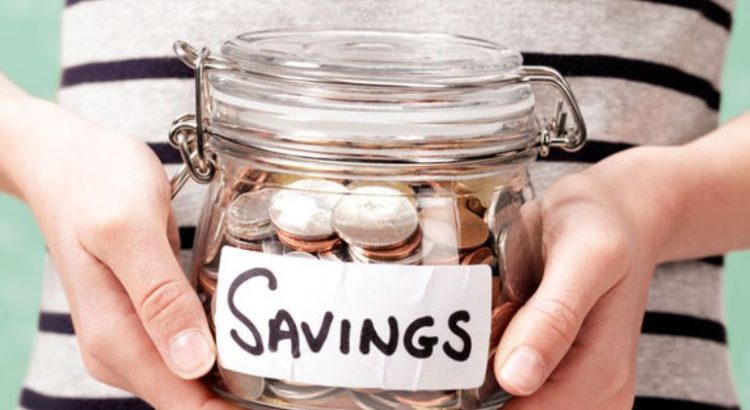 Saving up some money is a task that we can practice and adapt at any age. Whether it is for an action figure toy that a little boy wants to buy, for a dream wedding that you and your fiancée are planning to have, for emergency funds in your household, or even for long term goals such as retirement or business aspirations in the future.
But for some, saving up is never easy. Meeting the recurring financial needs is hard already, what more if you need to allot a portion of your income to savings.
That is why it is essential to know the importance of saving and develop money-saving habits to make our financial goals realistic.
Having an extra fund for a once in a while relaxation or for unexpected expenses not only provide peace of mind but also security and safety. In order for us to religiously save, let us know first some of the reasons why do we need to save.
Emergency fund. There are different things that could happen tomorrow or the next day that could require us to shell out some money. It could be the sudden need for a new tire or paying up unpredicted medical expenses. We don't want to rely on loans whenever we an immediate need of fund occurs.
Either for your own or for your children, education can be very expensive. In some countries, student loans are being paid for 10 to 20 years. Starting early saving for college can then ease the burden of such loans.
Dream house, dream car, travel goals, latest gadgets, etc. This list can go on and on and for us to be financially fit to buy the things that we need or want, we need to allot some of our earnings to savings.
Financial Independence. Maintaining a desired lifestyle without having to worry about the income source is very fulfilling. In order to achieve this state, one must learn how to invest, take risks and maximize his resources. The first step to this of course, is saving.
No one wants to get old and have no money for daily necessities. Relying on children or relatives to pay for your expenses when you retire is also not a good option. Having the money for your own support and care when older is a very good reason why do we have to save.
Now that we have an idea what will be the purpose of saving up, let us then look at some useful tips on how we can effectively put aside money for future needs.
Have the right mindset. To start saving, we must set our minds accordingly and take our saving plans seriously. As the saying goes, the body achieves what the mind believes.
Know your expenses. In order for us to know how much we can save, we must first know our daily and monthly spending. There are different tools online and smart phone applications that we can use in recording, categorizing and summarizing our expenses.
Make a budget and stick to it. The next step to knowing the daily and monthly necessities is developing a daily, monthly and even annual spending plan. Setting a budget and creating an expenses plan provide a comparison of the income and expenses and also limit overspending.
Prioritize financial goals. Short-term and long-term goals should be both identified and set. Long-term finances such as retirement and emergency fund should have fixed portion of the monthly savings. While the short-term goals like travels and new gadgets can be easily adjusted when unexpected expenses arise.
Spot Check and improve your savings. Checking your progress once a month can help you see if you are hitting your saving goals. It can also motivate you and increase your goals for the following month.
Learn how to invest. There are various numbers of programs and tools that financial institutions and banks offer to their clients with short-term and long-term saving goals. There are also free seminars or paid trainings conducted by financial advisors that can open up ideas about saving and investing.
Developing the habit of saving is necessary for us to be financially fit and enjoy the fruit of our labor until our old age. Adjusting our lifestyles to a workable budget will not hurt if the consequence is a better and a more secure future not only for our children but also for our own needs.
If you think saving money only requires setting aside a steady amount of your income, think again. There are simple and easy ways that we can do daily or monthly for us to maximize and increase our savings.
List down items for shopping. Before heading out to the groceries or to the clothing store, make a list first of the items to be bought. This way, unnecessary purchases are avoided.
Sign up for store memberships. Many supermarkets and group of companies/restaurants offer membership cards for a minimum fee. Earn points that can be used for purchases and enjoy membership discounts and rewards for regular shopping.
Bring home cooked meals to office. Cooking at home is always cheaper than eating out with workmates. You can still dine out with friends limit the timing and stick to the budget.
Always check for discounts. Establishments sometimes offer discounts or free passes on anniversaries or holidays. Checking the net or looking at flyers will not hurt if you are planning to go out with family and friends.
Plan out major purchases. If you are to buy appliances or gadgets, check the annual sale periods of your local stores to save up some dime.
When having a party, have it DIY at home rather than renting a place and hiring a professional to do the decorations. There are hundreds of inspirations and tutorials that can be checked online.
Be mindful of your electricity usage. Small changes in electricity consumption such as using sunlight during daytime or using energy saving bulbs or refrigerators can contribute a lot in saving power and money.