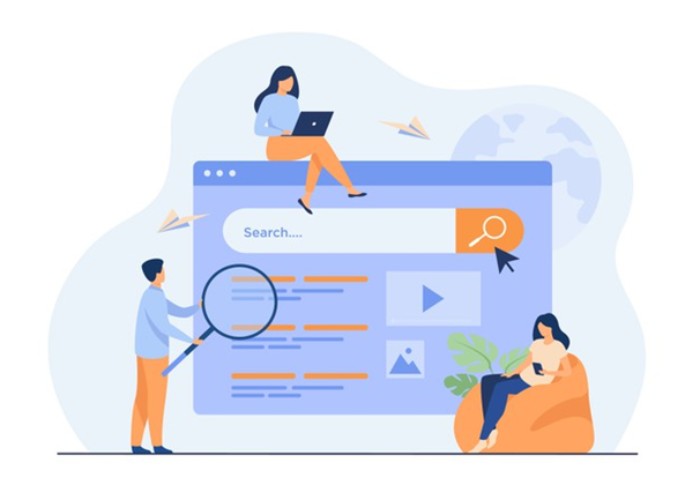 Every content marketer wants to build content that beats the competitor's content and ranks higher on Google's search results. One key ranking factor for Google is – Backlinks. And one of the most reliable ways that Google gives preference to is – earned links placed editorially. Simply because Google gives more importance to 'Authoritative' content.
Content marketers try various techniques to get such Google preferred backlinks. One of the latest trends for earning quality backlinks in the content marketing world today is – to use the 'Skyscraper Technique'. Let's see what it is, and how you can use it to gain more traffic.
What is the 'Skyscraper Technique'?
Have you ever looked at a skyscraper building and admired it or got amazed by its height? That's because a skyscraper stands out among all the buildings around and catches your attention.
Similarly, the Skyscraper in content marketing is a content asset that stands out in terms of its quality and depth of content. Skyscrapers are long-form, in-depth content pieces that act as a magnet to get traffic. These are evergreen pieces that are so well researched and authoritative that everyone loves to share and links to. 
How to use Skyscraper Technique?
To use this technique, you need to build a strong skyscraper – a start performer content piece that earns you quality links. To do so, you must follow these key steps:
Step 1: Search for a popular and link-worthy topic
Your journey to building a strong skyscraper begins with finding a topic that's trending and everyone wants to know about. Remember, you are building a skyscraper, not an ordinary building. So, your topic has to be something that can attract everyone's attention. Plus, it should be enduring enough to stand the test of time. How will you ensure that? Some of the ways are – doing thorough keyword research, checking out forums to know what is the trending topic, and see what people are searching on Google and what they want to know. You can also check out your competitor's content, and find the content that ranks high and has got many backlinks.
The key here is – to find content pieces that have performed brilliantly and earned many links.
Once you get such content and the topics, you must check a few more things before you pick a final one, such as –
Can you add value and make it the best available content on that topic?
Can you make a solid content piece on that topic which anyone will like to link back?
By finding the right topic by this method, you are sure to have a topic that can drive results.
Step 2: Create a long-piece that's even better
Once you finalize the topic that has earned already proved its worth, the next step is to leverage its popularity. There are many ways you can do so.
Create long-form content:
You can create a long-form content piece on the topic that's way better than the content already out there. But, creating awesome long-form content is not easy, especially if you want to use it as a skyscraper. Your skyscraper content has to be the most engaging piece, full of useful information so that people get value out of reading it. Otherwise, why would anyone want to read such lengthy content?
Dive deeper into the topic:
Another proven way to add value to the chosen topic is by diving deeper into the topic. This method works well if the contents that are already out there provide just the superficial information. If you think that you can provide in-depth information that the readers would love to have and which none of the other contents are providing, then you should try this method.
Design visually attractive content:
You can also improve your content by making it visually appealing. If you think that the already available contents on your chosen topic miss out on the visual appeal and user-friendliness, then go ahead and try this method. Create a great impression on your audience with superbly designed content. Add visual assets like videos and infographics to stand out from the crowd.
To use the skyscraper technique, you can try the above methods in combination.
Step 3: Promote it among the right people
Every day millions of new content pieces are published. To make way for your skyscraper, you need to promote it to the people who may want to link to it. So, once you launch your skyscraper asset, make sure that all such people know about it. Also, promote it to people who have earlier linked out to your similar content.
Pro Tip:
Content gets outdated quickly. And outdated content cannot earn you backlinks. So, remember to update your skyscraper asset as often as you can. Keep your content relevant, especially if it's an evergreen topic.
Follow the above steps to use the skyscraper technique in your link building efforts. You will see your traffic skyrocket.