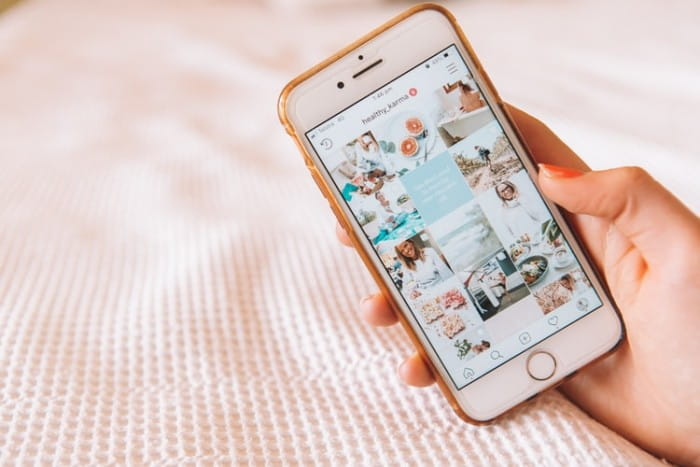 Finding the right influencer does not guarantee they will work with you. You need to have a solid strategy that guarantees they accept your offer.
Rakuten Marketing found that 61% of shoppers interact with an influencer once a day. 88% of consumers also purchased products based on what they saw from an influencer.
According to the research, influencer marketing drives both brand awareness and purchases. 68% of marketers believe it to be effective in marketing their brands.
Influencer marketing is effective because a trusted source introduces your brand to consumers. Partnering with a relevant and engaging influencer gives your brand an authentic voice. It also places your brand in front of people interested in your niche.
But how do you approach Instagram Influencers the right way?
The Right Way to Successfully Approach Instagram Influencers
An influencer will not agree to work with you just because you pay. Good influencers are choosy. They have worked hard to build a following and want to retain their authenticity and follower trust.
1.    Research the Influencer
The more you know about your target influencer, the better. You will be more equipped with a pitch that convinces them to work with you.
Start by following and engaging with them in their posts. Doing this increases their probability of responding to your outreach. Influencers also appreciate real fans.
Visit their website too (if they own one) and learn everything you can about them. Find out what kind of content the influencer posts. Conduct research on their values, previous partners, and the products they have promoted before.
2.   Present Them with an Offer That Provides Value
Focus on building a relationship with them and then offer them a compelling reason to work with you. How will the partnership benefit them? You could offer free packages, discounts, or compensation. Another way to prove value is by offering to increase their exposure, especially if you are a big brand.
3.   Get to the Point During Outreach
The influencer is busy and gets many offers to partner with brands. When sending out that email or making a phone call, get straight to the point. Tell them what you think about their expertise, work, and content. Your email should also include the offer and the outcome you expect from their efforts.
4.   Follow Up
Your target influencer may not have had time yet to unearth your email from their inbox. Send them a follow-up email or contact them using other channels. Most of them will have provided their contact details on their social media or blogs.
Conclusion
It's important to remember that succeeding will mean making an offer the influencer cannot refuse.
Develop a relationship with them since the partnership may not be a one-time project. A good relationship creates a cohesive and compelling story even in future collaborations. They will increase brand engagement, improve customer relations, and increase conversions.
Have you had problems approaching influencers for your brand? Tell us in the comments section. Also check out this infographic from iFluenz with tricks on how to approach your target Instagram influencer.