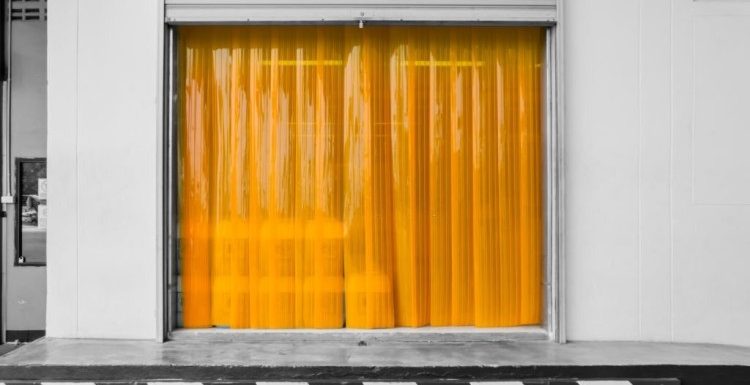 Transparent, bendable plastic strips that install above open doorways create barriers between spaces, keep elements in or out, and stop air loss. They are used in warehouses, food service facilities, and manufacturing plants to improve efficiency and reduce energy costs.
PVC strip doors are available in a variety of materials, including ribbed, weld screen, anti-static, and more. They're also a great choice for cold storage applications where the temperature may fall as low as -40 degrees Fahrenheit.
PVC Strips
Strip doors are a type of transparent, flexible plastic door strips that hangs from the top of a doorway to serve as a secondary barrier. They're often used for separating workspaces or reducing heat loss from controlled temperature environments, and they can be customized to fit almost any business need.
Many businesses have tight budgets these days, so they're looking for ways to save money on their energy bills. Whether it's changing the efficiency of the lights in their building or taking steps to ensure all electrical equipment is turned off when not in use, these seemingly small changes can make a significant difference in energy costs.
PVC strips are a great option for any industrial area, especially those that need to separate different areas while keeping them temperature controlled and easily accessible between workspaces. They can reduce energy costs, enhance workflow, and improve workplace safety.
The insulating properties of PVC can help decrease temperature dispersion, and the see-through nature of these strips means they're a great choice for warehouses and loading docks where workers move between rooms at different times. This can help keep a consistent temperature in each area, which is essential for maintaining food safety and making sure that goods don't spoil too quickly.
Additionally, these curtains can provide an extra layer of security for sensitive items or materials that need to remain locked away. They're also effective at preventing insects from entering a warehouse, and they can be custom-made with a variety of color options to meet your specific needs.
White opaque PVC strips are a good choice for environments that require a more basic look or where privacy is an issue. These strips are durable and can withstand temperatures of 0degF to 150degF, while still allowing visibility for workers.
Charcoal PVC from TMI is a unique product that provides more privacy and less visibility than standard clear PVC. These strips are designed for applications that involve welding and other situations where privacy is important while maintaining workflow and a safe working environment.
These curtains can be custom-made to suit a variety of different needs, and they come in a range of sizes so you can choose the best one for your business. They can also be ribbed, which is ideal for high-traffic doorways. The ribs absorb impact from forklift traffic, reducing the likelihood of damage to the curtain.
Vinyl Strips
Vinyl strips are a type of plastic strip that is used to cover gaps between different types of flooring. They are also known as floor transition strips and can be used to protect floors from damage when one type of flooring expands or contracts faster than the other due to temperature changes in the environment.
These strips can be a great way to protect your flooring and give it a more polished look, especially when you have wood or tile floors. They are available in a variety of colors and styles, so you can find the perfect match for your home.
They are easy to install and can be cut to fit the gap between two different floor types. They are also a great way to protect your floor from damage and enhance safety when installed properly.
Another popular use for Vinyl Strips is in kitchens where they can be used to wrap around pipes and wiring harnesses. It is an affordable option, allowing you to have a clean and organized kitchen without breaking the bank.
These plastic door strips are made up of a series of overlapping flexible vinyl strips that are transparent and odorless. They part only enough to allow people and vehicles to pass through while keeping pest birds out of your building. The rest of the plastic door strip remains closed and the parted strips fall right back into place automatically after passage.
You can buy these vinyl strip doors in a wide range of stock sizes, or custom ones to fit your needs. They are ideal for preventing pest birds from entering warehouses and other buildings. They can be hung inside the header of the door frame or directly to a wall, and are easily removable when needed for cleaning.
Besides reducing noise, heat, and cold, they can also reduce air pollution. They are made up of overlapping flexible vinyl strips that are transparent, odorless, and non-toxic. They seal out dust, dirt, fumes, smoke, and other airborne particles, minimizing the costs of operating your facility's air-filtration systems.
They can also be used to keep pests out of buildings, such as sparrows, starlings, and pigeons. These avian invaders will not be able to move past the heavy vinyl strips, so they won't have the chance to cause problems.
Plastic Flaps
What are the plastic strips in doorways called?
These transparent, bendable strips hang from a mount atop the passageway and can be shaped to create barriers for positive and negative air pressure, wind, heat, or cold, or to keep out dust and pests. They're a great option for industrial facilities, warehouses, and food service establishments looking to save on energy costs and prevent costly accidents. They also come in a range of styles and sizes to suit your specific needs.
Unlike solid-panel doors, these plastic flaps are lightweight, easy to install, and safe. The best part is that if one of the many layers of these clear PVC stripes should ever break, it's a snap to replace them. The most cost-effective way to do it is to purchase a few bulk rolls of the aforementioned material and have them shipped out to your facility via regular mail.
Foil Strips
Foil tape, which takes its name from the metal foil backing it consists of, is a versatile adhesive that provides exceptional adhesion, thermal conductivity, and electrical resistance. These characteristics make it an ideal choice for a variety of applications, from electronic assembly to duct sealing.
Aluminum Foil Tape is made of dead soft aluminum foil and an aggressive pressure-sensitive acrylic adhesive that clings to a wide range of surfaces. It conforms to irregular and curved surfaces for masking during chemical milling, electroplating, X-ray operations, and seaming or sealing applications. It is also used for heat shielding, light enhancement, and chemical stripping.
Copper Foil Strips, like the Platinum Tools 2039 version, consist of a copper foil backing and conductive adhesive. They are used for EMI / RFI shielding in the electronics industry, including static charge draining, seaming shielded rooms, cable wrapping, and surface contact with non-solderable materials.
Lead Foil Tape, available from Lamart, features a poly-coated paper liner and an aggressive acrylic pressure-sensitive adhesive that offers a quick stick and ultimate adhesion to both curved and irregular surfaces. It conforms to a wide range of shapes and is resistant to moisture, chemicals, and extreme temperatures.
Foil tapes are typically used for insulation, shielding, and wrap applications, although they can be applied to any material, such as a plastic or fiberglass duct. They are particularly useful for duct sealing because they create a strong, tight seal that resists air leakage. They can be cut into custom-sized strips for a precise fit. For better performance, ensure that the surface on which you plan to apply foil tape is clean and dry before application. Dirt and grease can degrade the adhesive and weaken the bond between the tape and the surface.