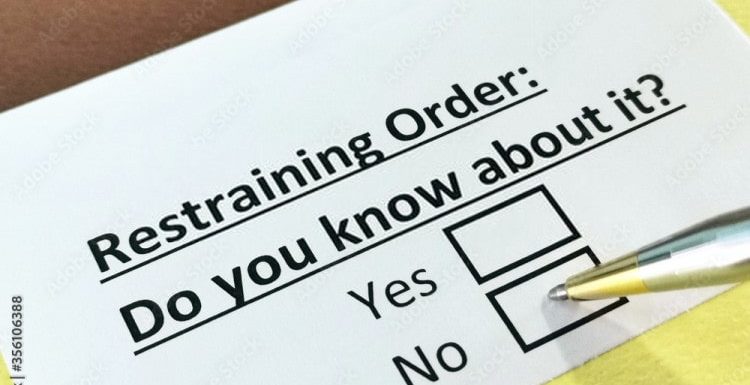 If a person is seeking ways to get a restraining order, that means their safety is compromised. Having a restraining order issue means that a person needs protection from another person. Restraining orders are very common in domestic violence cases. If you need a restraining order in New Jersey, here are things that you should know.
Restraining Orders: Types
A restraining order prohibits one person from being in touch, communicating, or being near the other person. The person violating the orders might face severe penalties. If the restraining order is issued during a divorce case, the person violating them might have a bad impression on their character and hamper the success of their case.
The restraining order can go all the way where the abuser can be asked to keep away from the home, worksite, school, or any other area that the victim might visit at the given time frame. If the abuser has firearms in their possession, the order might make them give up the firearms until the case is over.
There are two types of restraining orders:
A temporary order, that is active until the case is done
A permanent order
Both orders can be initiated if a person is stalking, abusing someone sexually, trafficking, or domestic violence.
How do you get a Temporary Restraining Order?
A temporary order is released when the court has not heard both the partners and their stories. This is kind of a biased system as the court decides to issue the order after listing to just one side of the story. But the victim must have some evidence to support themselves. The tenure of this restraining order is until the hearing is done.
How to get a permanent restraining order?
The tenure of a permanent restraining order generally lasts for two years. The forms of the permanent restraining order are available at the courthouse or district attorney's office. After filing for the orders, the court will issue the date of hearing. The accused abuser must be notified about the restraining order and hearing date. The court at the hearing listens to both parties and checks for the evidence to grant a permanent restraining order.
Ending note
If you want to get a restraining order issued, but are not aware of the process, contact a lawyer. A lawyer has experience in dealing with domestic violence cases and will serve you the best.