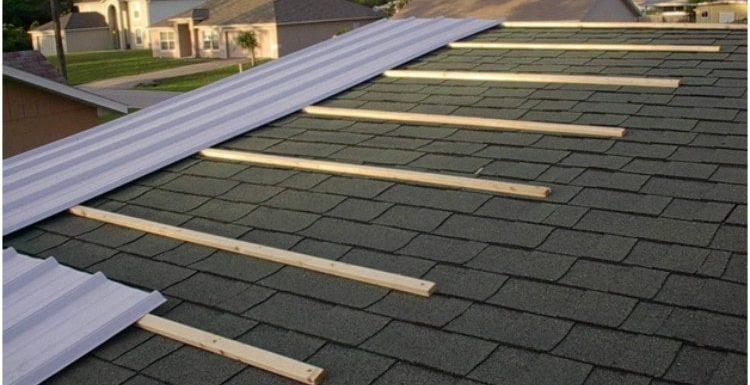 If you need roof repair or replacement, you must consider roofing materials to improve your roof deck's lifetime or energy efficiency. There are numerous options out there, including metal roofing and shingles. But the question is which is better.
In this blog, we will take you through the advantages of a metal roof over Shingles.
Before we go into the advantages, let us first explain what metal roofs and shingles are.
Metal Roof
Basically, a metal roof is a roofing system made of metal tiles, panels, or parts. The roofing envelope, which acts as a physical partition between a building's interior and outside and is designed to endure air, rain, heat, and sound, includes a metal roof as one of its components. The roof is an important element of a building's overall structure and serves as its foundation.
Shingles
Roof shingles are a type of roofing material made up of discrete, overlapping pieces stacked on the other. These rectangular, flat roof components are shaped. From the bottom edge of the roof to the top edge, this is laid out in courses.
It is obvious that asphalt shingles are less expensive than metal roofs. However, metal roofing has a longer lifespan and uses less energy, so ultimately, it depends on your specific circumstances and tastes.
Advantages of Metal roofing over Shingles
Lifespan 
One of its best-known features is a metal roof's enormous strength and longevity. Metal roofing is stronger against severe weather conditions yet lighter than other roofing materials. For example, they offer effective defence against the harm caused by hail. Metal roofs have a far longer lifespan than asphalt shingle roofs and other types of roofing due to their exceptional resilience. Metal roofs can last up to 50 years! They are more desirable to property buyers due to their increased longevity, which raises the house's resale value.
Low maintenance
A metal roof often requires very little maintenance, especially if it is installed correctly. Therefore finding a good metal roofing supplier in Colorado must be your priority. The maintenance manual from the manufacturer will contain advice on how to take care of your new roof. But once or twice a year, regular maintenance typically includes checking for leaves, twigs, and other garbage that could become stuck on the roof after heavy rains. There are ways to clean your metal roof if dust or other substances do not wash off with rain.
Lightweight 
Modern metal roofing materials, such as concrete tiles, are far lighter than conventional materials and shingles.
Metal ranges from 50 to 150 pounds per square, whereas concrete tiles can weigh up to 900 pounds per square.
The installation process becomes ten times easier with the lightweight metal, which also enables you to save money on designing and constructing the supporting framework.
Rain and snow shedding 
This is one of the main advantages of installing metal roofs for people who reside in regions with a lot of snowfall and rain, like Colorado.
Since the metal sheet's surface is naturally rough and slippery, snow and water, have difficulty clinging to it.
Additionally, installing metal roofing in dark colors or with a PVDF coating multiplies the advantages of metal roofing. The PVDF coating helps to reflect more daylight, enhancing HVAC performance, and the dark tones of metal roofing quickly warm to the sun, boosting snowmelt.
Having the snow easily slide off your roof in locations with frequent snowfall is quite advantageous since it lightens the burden on your house.
Fire resistance
For those who live in places where wildfires are common, this is one of the significant advantages of metal roofing. A roof's fire resistance may preserve a house when these awful occurrences occur.
This is why it's necessary to pay attention to a material's fire rating, especially if you live somewhere where wildfires are a possibility.
The majority of people mistakenly believe that metal roofs draw lightning. However, this is not true at all. Due to the fact that the majority of metal roofing is Assembly-Rated Class A, which means both the covering and the base roofing material offer additional fire protection.
As a result, metal roofing materials are among the roofing materials with the highest fire resistance. 
Energy efficient 
Metal roofing has advantages for the environment as well as energy efficiency. Cool roofing, which consists of highly emissive metal panels that release latent heat at higher temperatures and retain heat at lower ones, is now a popular product offered by many metal coil and sheet producers. Additionally, non-penetrating clamps can quickly place energy-saving devices on a metal roof, such as solar panels.
Conclusion
Metal roofs offer benefits in terms of appearance as well as functionality. Metal roofs are available in a wide range of different shapes and colors, and there are several different metal possibilities, including steel or aluminum. You can therefore select the ideal fit for your house.
Furthermore, metal goods can imitate the external appearance of various roofing materials. Since a metal roof offers the best protection against hail damage, residents can give their property the appearance of another roofing material while still enjoying its benefits.