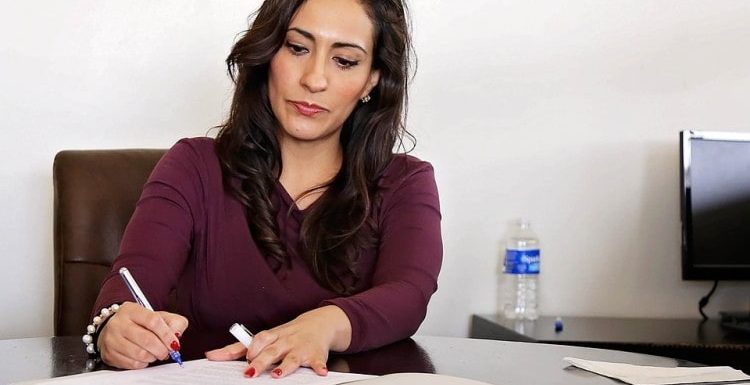 A lot of people would prefer an easy job that pays well and doesn't involve an office cubicle.
Career counselors say that getting an education and mastering a subject or set of skills can position you for such jobs.
According to Fladger Associates, these are not always easy to attain. They often require years of formal education, specialized training, or a combination of both.
Groundskeeper or Gardening/Landscaping Assistant
As a Groundskeeper or Gardening/Landscaping Assistant, you help maintain the grounds of parks, playgrounds, swimming pools, and other public areas. Your duties include mowing, trimming, and edging lawns, removing weeds, pruning trees and shrubs, and fertilizing flower beds and lawns. You also may help with repairing and setting up irrigation systems.
While some of your duties will require you to work outdoors, you can spend most of your day indoors if necessary. You might perform routine maintenance on building exteriors, such as painting, cleaning, and repairing graffiti. You could also be responsible for installing outdoor lighting or other fixtures.
This is a great job for someone who loves working with their hands. It doesn't require a lot of formal education, and you can usually learn on the job.
According to O*Net Online, the average salary for a groundskeeper is $45,600 per year. The best-paying jobs are those with higher qualifications and more senior titles, such as "Landscape Specialist," "Foreman," or "Supervisor."
If you enjoy spending your days outdoors, you might be a good fit for a groundskeeper or gardening/landscaping assistant job. The Bureau of Labor Statistics predicts that job openings in landscaping and grounds keeping are expected to grow 4.8% between 2021 and 2031, which means a lot of potential for new employment.
For example, a groundskeeper position at a park or municipal facility would be a great way to work outdoors while still maintaining a comfortable, professional work environment. It is also an excellent way to meet new people and make connections with the community.
You can work as a groundskeeper at a city, state, or federal agency, for a private company, or on private property. In addition to your usual duties, you might be required to shovel snow or sprinkle salt on parking lots and streets during colder weather.
You need a high school diploma and some experience to succeed in this career. In addition to that, you need to be able to operate various equipment, such as mowers, trimmers, and leaf blowers. You can also get training on how to use fertilizers, pesticides, and other chemicals.
Customer Service Specialist
A customer service specialist is a professional who provides information and customer support to clients in a variety of industries. They work at a call center or in the office to answer customers' questions and resolve their problems. They can be paid in a variety of ways, including shift differentials, overtime, and holiday pay.
These professionals often work with a company's customers to help them feel satisfied and develop lasting relationships. They can also be asked to find creative solutions to recurring problems that will prevent them from occurring in the future.
This type of job can be challenging, especially when there are a large number of calls from potential clients. However, it can be a very rewarding experience, as you'll be helping people.
Customer service specialists provide information about a company's products and services and can be in charge of all aspects of customer relationships. They communicate with customers over the phone or via email and may be required to make changes in their work schedules to accommodate their clients' needs.
They are responsible for analyzing complaints and recommending adequate resolutions, tracking proposed solutions, and following up with customers in a timely manner. They may need to train junior employees in good customer service practices and ensure all interactions are documented.
The main qualifications for this job are a high school diploma and experience in the industry. Other requirements include knowledge of commonly-used concepts, practices, and procedures within a particular field and an ability to quickly learn new technology or data entry software.
In addition to problem-solving skills, customer service specialists need excellent communication skills. They need to be able to listen actively, express empathy and speak to any client with ease.
The best customer service representatives are able to identify what's wrong and find ways to fix the issue in a timely manner. This involves critical thinking, fast responses, and the ability to stay calm in difficult situations. They should also be able to use their strong communication skills to diffuse conflict and keep clients happy with the services they provide.
Personal Shopper
If you love fashion and like to shop until you drop, then a career as a Personal Shopper could be what you're looking for! Many people don't have the time or resources to do their shopping, so they hire a personal shopper to help them.
Personal Shoppers helps their clients choose clothing, accessories, and home goods that match their lifestyles and tastes. They also assist their clients with trying on and fitting items. They work with a variety of clients, including young adults, senior citizens, and busy couples.
The job requires a passion for shopping and knowledge of the latest trends. You also need excellent people skills and the ability to solve problems efficiently.
There are no formal education or certification requirements to become a personal shopper, but it can help to have some retail experience and a good knowledge of clothing styles and trends. You should also have a strong understanding of fit and tailoring.
You should also be willing to search until you find the right pieces for your client at a reasonable price. Keeping up with sales and discounts can help you to save your clients money on their purchases.
Many personal shoppers start their careers as assistants to professional stylists or fashion photographers, but you can start your own business as a shopper. You can work from your home or at a storefront location.
Working as a Personal Shopper is a great way to build a portfolio and gain experience in a field you enjoy. You can also set your own hours and be flexible with your schedule.
Personal shoppers must be flexible and adaptable, as they often work on short notice or travel far from their homes. They may also need to work late evenings or weekends.
As a Personal Shopper, you'll spend your days conducting initial consultations from your home or a client's home, then buying and delivering products to the client. This can be an extremely physically demanding job, so having a healthy amount of energy and stamina is important.
Flight Attendant
If you enjoy working with people and have a passion for travel, a career as a Flight Attendant may be the right fit for you. These professionals are responsible for ensuring that all passengers aboard an aircraft have a safe and enjoyable experience. They provide customer service to guests by answering their questions, offering food and refreshments, and assisting with any problems they might encounter on a flight.
Most airlines employ flight attendants, but some also work for corporations or companies that charter flights. The employment of flight attendants is projected to grow 10 percent from 2018 to 2028, faster than the average for all occupations.
In addition to their duties in the cabin, flight attendants help passengers during emergencies by providing first aid and directing evacuations. They also monitor the safety equipment onboard and ensure that all seatbelts are properly fastened and that carry-on items are stowed correctly.
Before each flight, they demonstrate how to use the emergency equipment, including oxygen masks and fire extinguishers. They also make sure that all cabin windows are shut before departure and after landing to prevent accidents.
While some flight attendants have a high school diploma, many employers prefer applicants who have at least a college degree. They often require candidates to complete a background check, FBI fingerprinting, pre-employment, and random drug tests.
Because flight attendants are in confined spaces, they need to have excellent interpersonal skills and the ability to stay calm in difficult situations. They also need to be able to speak clearly in order to explain their responsibilities.
If you have a passion for traveling and want to be the face of your favorite airline, consider becoming a flight attendant! This exciting, rewarding job offers a wide range of duties and responsibilities.
To become a flight attendant, you need to pass a background check, FBI fingerprinting, pre-employment and random drug testing, and a background investigation. You must also be a good communicator with a pleasant personality and an interest in customer service. You should also have the stamina to stand for long periods of time and the ability to lift heavy luggage.