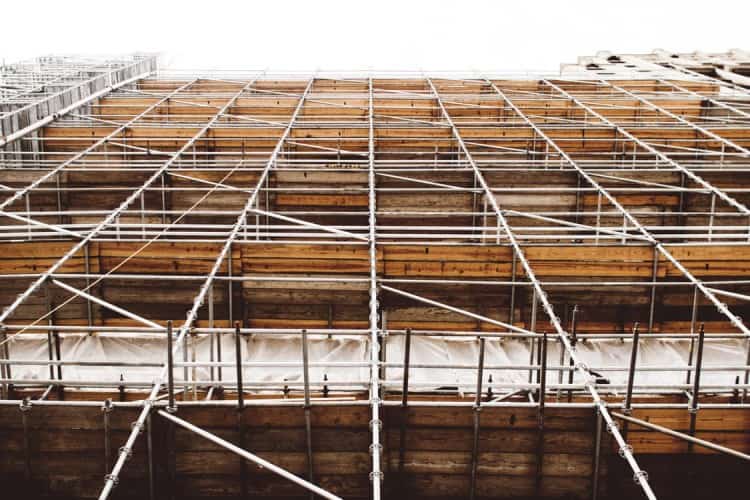 Scaffolding is a structure build up for a temporary basis for the outside of the building; usually, they are made up of wood planks or metal poles. The use of scaffolding is; workers use it during construction, repairing or cleaning of the building.
Scaffold Tool Belt:
It is a tool belt use for working at height; the main purpose for it is to stop dropping tools. The kit of scaffold tool belt is having Scaffold Wrench, Ratchet Podger, spirit level, 5m tape measure, and a claw hammer.
All the tools acquired for working in height should be featured with strong attachment points which should be ready to use which includes an accurate lanyard. Usually, scaffold belt features in lifetime guarantee for manufacture damage or material with fault, belts are made up of thick leather; they will grant you comfort and durability while you are wearing it.
The range of Scaffold Belts:
There is a wide range of scaffold belts, take a look below, some of them are mentioned under.
Leather Tool Belts Tan:
The scaffold tool belt is made from quality tanned leather. Usually, it is guaranteed against defects of manufacturing. These leather scaffold belts are available for buying on an individual basis or if you want to spend in a group for scaffold belts so you can have the set of leather belts. They are now easily available in XL size for waist 56 inches.
Leather Tool Belts Black:
This black leather tool belt is a handmade belt made in the United Kingdom. It is made up of 4mm thick leather. It is strong and sturdy. It is guaranteed for any damage against manufacturers. The range of black leather tool belt is having, tool belt adjustable for waist approximately 44", double spanner frog, level holder with open-ended corners and huge holder for tape. It is also having scaffolding tools, some of them are, scaffold spanner, priority ratchet Podger spanner.
Ballistic Nylon Tool Belts:
It will be best to select if you are unable to handle heavyweight belt at height when you are working at night. Definitely, you will feel bombarded with something inaccurate. This ballistic nylon tool belt is much easy to handle as it is light in weight, comfortable and durable to use. They are created from quality ballistic nylon. They are packed with lanyard clips which are for attaching your tool safely.
It is also available in a single for individual or inset for a group of people. You can also acquire it in XL size if you want to.
Deluxe Tool Belts:
These deluxe tool belts are usually made by hands by using premium quality 4mm thick colored leather of mahogany. The back of the belt is made with top quality chocolate brown colored suede, and its features include details of stitching at the corner and on the loop of the belt. Its set also includes brass plated rivets, press stud, and belt buckle.
Woven Polyester Tool Belts:
This, woven polyester tool belts features in classy olive green and lack colored accessories, this belt is much comfortable in feel, light in weight so can be handled easily. This belt is made up of sturdy quality denier polyester. Its range is also wide which is having, scaffold tool belt, single and double spanner frog, level holster, hammer swinger, and a smartphone holder too.
You should protect your objects and tools from dropping down us this can become a cause for big losses, so it is better to work before something drops down at it causes loss to you.