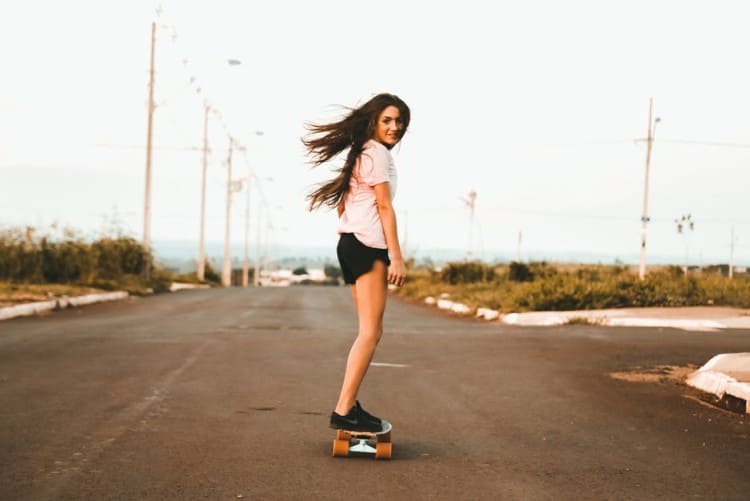 You may wonder at times, can I become a professional skateboarder like Tony Hawk or Danny Way. You may be good or bad but whether you are a pro or not, you need to analyze your skating skills for that. Basically, you will call a skateboarder pro when he or she can make living from their skateboarding skills. If you are a young skater then it is tricky to call you a professional, but if you can live off it on a very basic level then you can be called a pro skater. Professional skateboards make a living out of skateboarding and it means you should be good enough to attract attention from companies.
Let's check a few details on how you can become a professional skateboarder:
∙        Improve your skills: There is no shortcut to success. You have to become really good and learn every unique Skateboarding skill like a pro to attract the sponsors. So, if you want to be good, you need to practice and the more you will skate, the more comfortable you will feel when it comes to doing skateboarding tricks. Malcolm Gladwell has written in his book that it takes ten thousand hours of practice to master a skill. It is true for skating as well. To learn skateboarding tricks or to improve your skills you have to spend time practicing and dedicating a couple of hours every day to this sport that will help you achieve it easily. You will be surprised by the results.
∙        Pay attention to your health: When it comes to performance, you should be good and that too consistently. Injuries happen when you do skating but avoid long layoffs because of illnesses and injuries. When it comes to being a professional you just need to work consistently. However, this doesn't mean you have to risk your health or add dangerous tricks. A good skater knows that serious injury can put his/her career at risk. So, take small steps and keep the risk factors under control. Always wear the safety gear and wear a helmet. You should not skate around traffic and when you skate at night make sure to use a set of board blazers.
∙        Skate in competitions and connect with your community: Connect with the local skate community so they can encourage you and also share about your success. Join local groups and attend a lot of competitions so you can make friends and perform in front of the representatives of the skateboard company. For amateur skateboarding, you can join many events and it will help you gain good exposure. You can also determine upcoming skateboarding opportunities. Remember, there is a difference between skateboarding in an event and when you practicing. When the crowd cheers you up it will be an exhilarating situation because sponsors would like to take those skaters who can perform under pressure.
∙        Invest in a high-quality skateboard: Choose the best electric skateboard or customize it as per your needs. Invest in an electric penny nickel board or a board made from maple, fiberglass, etc. You don't have to push an electric skateboard and it offers great portability to the users. The choice of material depends on your preference. It should have a controllable speed so you can perform different tricks. Also, get the skateboard from a well-known brand so it works for a long time. It should have a fully functional braking system as well. You will find it convenient to perform skate tricks and stunts. Also, check the skateboard wheels because wheels will help you perform better and you can be a professional.
∙        Make an image and connect with your audience:  Once the competition results help to prove your ability you should then take the time to analyze your image. You need to wear the right clothes. You need to take a fall and then get back on your feet again without any worry. You must make a connection with the public who are watching your skateboarding skills. Successful skaters are people bright personalities and have the capability to drive the spectators crazy with brilliant skills.
∙        Building the fan base: First, you need to build a fan base and then you can expect the sponsorship to follow you. Brands are interested to sponsor the skaters that have a huge following and one of the effective ways to do this is through social media. Share clips of your best performances on Facebook, Twitter, Instagram, etc. Engage with the young skating guys on the Facebook page and build the following of engaged supporters. A lot of companies check the social media accounts of the skaters before they offer a sponsorship. You should be sure to curate engaging and consistent image. You should be able to post the best moves on the account. Avoid posting illegal unsavory activities. Connect with pro skaters and look at their accounts to get inspiration.
∙        Working it out: Once you have won several competitions and have a few thousand social media followers. Brands will approach you with sponsorship offers. It will help to build your career. You can email a company and ask a company to ask for free product in exchange for promotional activities on your social media accounts. Thus, you will be able to meet your goals.
Conclusion:
So, these are a few things which you can work upon and become a professional skateboarder. If you want to make your name in the skateboarding world you need to practice and put effort to learn tricks. It is also vital to be active socially and take part in various events. You need to build your fan base and choose an ideal skateboard which meets your needs. Customize it and also work on your personality. You need to have a pleasant personality.