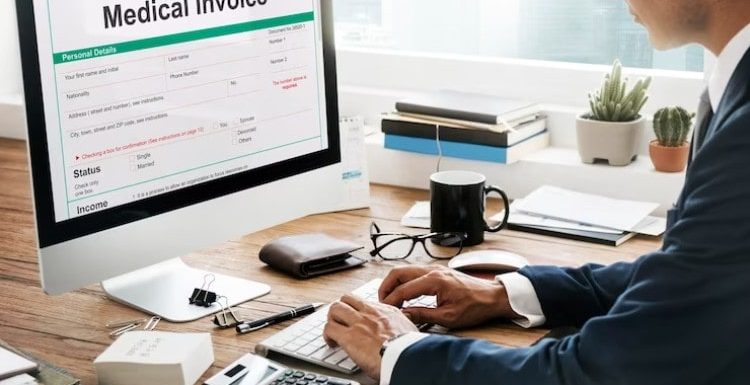 If you feel overwhelmed by running your medical practice, outsource your healthcare billing! By doing so, you can focus on providing quality care to your patients while you leave the billing and collections to a professional team. Healthcare billing makes sense for medical practices of all sizes.
Benefits of Outsourcing Your Medical Billing
Reduced administrative burden. When you outsource your healthcare billing, you can free up your staff to focus on other tasks. You no longer have to worry about keeping track of bills, sending out invoices, or following up on payment.
Increased efficiency and accuracy. You can be confident that they will process claims in an accurate manner. This can lead to faster reimbursement and fewer denials.
Improved cash flow. You receive payments faster, improving your practice's cash flow. They will send out invoices on time, and you will collect payments.
You experience increased patient satisfaction. When patients have a positive experience with your billing, they are happy with your care. This can lead to increased patient loyalty and referrals.
You get peace of mind. When you outsource your healthcare billing, you can have peace of mind. You know that experts are handling your claims. This can give you more time to focus on other aspects of your practice.
How to Choose the Right Healthcare Billing Company
Medical billing can be a complex and time-consuming process. Choose a company that can provide the services you need in an efficient manner. Here are some factors to look for when choosing a medical billing company:
Services Offered – Does the company offer the specific services you need? The company should offer coding, claims processing, or collections services.
Experience – Medical billing is a complex process. Choose a company with experience so that they can handle your specific needs.
Technology – Does the company use an automated system to streamline the billing? Is their software compatible with your existing systems?
Customer Service – How well does the company communicate with clients? Do they provide regular updates on the status of your claims?
Pricing – What does the company charge for its services? Is their pricing structure transparent and easy to understand?
Tips for Reducing Your Healthcare Costs
As a medical practice, keep your healthcare costs down to stay competitive. Some simple practices will help you save on healthcare costs.
For example, use generic prescriptions every time possible. Generic medicines are nearly as effective as brand-name medicines but are sold for much less. Take advantage of discount programs offered by pharmaceutical companies. Many companies offer programs that can save you money on your medications.
You should also check that any suggested tests are truly necessary to get a reliable diagnosis. Consider getting a second opinion if you're unsure of testing needs. Unnecessary tests add to your healthcare costs without providing any benefit.
Use cost-effective suppliers for your medical supplies and equipment. Shop around to find the best deals on quality products. Review your insurance coverage to get the best deal possible. Understand your coverage and what it does and does not cover.
How to Improve Efficiency with Outsourced Healthcare Billing
Take advantage of economies of scale. You enjoy the provider's purchasing power and negotiating clout when you outsource. This can result in significant savings on supplies and services.
Use the latest technology to improve efficiency. Many providers have invested in sophisticated software. This software automates many of the tasks associated with billing.
Use the provider's expertise to your advantage. Many providers have years of experience in dealing with healthcare billing. They can often offer advice on how to streamline your billing process and make it more efficient.
Conclusion
Billing can be time-consuming and complex. Outsourcing healthcare billing can help your practice focus on providing quality patient care. By entrusting billing to an experienced team, your business will thrive!