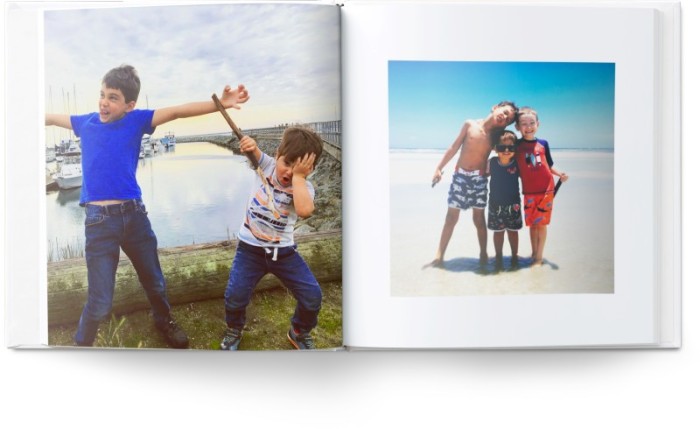 Photography is part of daily life, and it continues to evolve rapidly as new technological trends emerge. Millions of people now have camera phones and can take photos anytime and anywhere. In short, technology continues to demystify photography as people enjoy and leverage classic and trendy photo books to create beautiful memories of past events.
If you have photos that you want to store and tell stories about, you can create photo albums. Below are several benefits that you will enjoy when creating a photo book.
A recollection of great memories
Photo books act as a perfect memory collection of past events in your life. You are probably still young, and you want to keep good memories that you can show to your kids in the future. The photo book will enable your children to visualize past life and catch a glimpse of it.
You can gather all your past photos and place them in an album. Your children can learn about your life's various stages and the significant changes when growing up.
Photo books are elegant
Creating a photo book comes with a sense of style, fashion, class, and elegance. Top-quality work with the best photos can make your album appear beautiful and eye-catchy to the viewers.
The positive comments about your photo books can make you feel proud of your work, worth all the time and money spent on it. Also, pursuing a photo book comes with a great feeling compared to using your phone or computer to view your photos.
It helps you tell a story
Each event comes with different memories. You can create different photo books for each event. The best way to tell a story through your album is by organizing your photos using the date and location and including a text to tell your story. Remember, too much text in your album can affect your album's overall look and feel and make it quite boring. In this case, consider using minimal text.
Use photo books as gifts
If you have been wondering about the best gift for your loved ones, try a photo book. The best way to create memories from the gift is by creating a photo book that captures memorable events with family, friends, or colleagues. This can be a yearly gift to keep each event afresh as some of your loved ones grow.
Gifting a photo book creates a closer relationship with your loved one regardless of the distance. This can also enhance the bond between you and your loved ones because it makes them feel loved and appreciated.
Photo books are affordable
Creating a photo book is an inexpensive way to keep good memories of your past events. You can keep a collection of all your photo memories in the comfort of your home without spending much.
Having a photo book that reminds you of your wonderful past moments is worth your time and money. Always strive to create a photo book for every occasion to help you keep track of everything that happened in your past. Get your photo book today and create unforgettable memories that can lighten up your dull moments in the future.