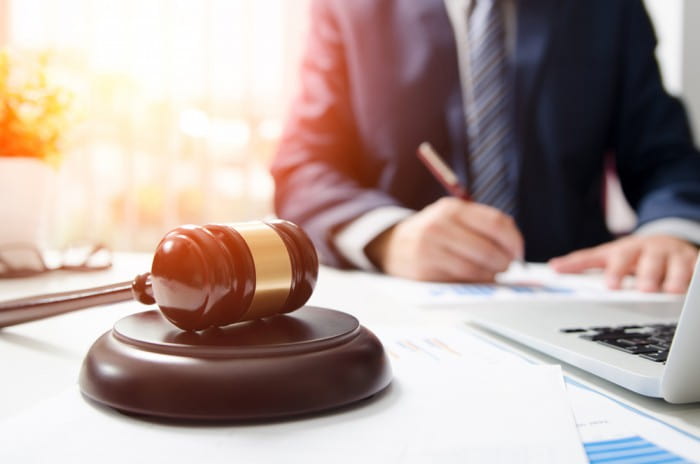 A "class action" is a type of lawsuit where a certain group of persons affected by similar or the same injuries, resulting from a product or action, sues the defendant as a group. Ordinarily, each of these persons constituting the group has the legal right to seek redress in an individual capacity, but to avoid duplicity and multiplicity of actions that could be resolved collectively; a class action is resorted to. A class action case can take the form of employees suing the employer as a group; consumers suing the maker of a product as a group, and so on. We examine some of the most famous consumer class action cases below. If you're unsure whether or not you have a lawsuit on your hands, be sure to have an attorney familiar with such matters answer your class action questions.
4 Famous Class Action Suits
You may not remember these lawsuits, you you'll certainly recognize many of the brands mentioned.
Smiley v. Citibank
Firstly, in Smiley v. Citibank, Citibank took advantage of the court's decision in Marquette Nat. Bank of Minneapolis v. First of Omaha Service Corp. and caused its credit card operation to be taken to South Dakota, thereby setting a precedent for other states and banks. This resulted in late fee payment of $5 to $15 as charges by some issuers. Consequently, there was a series of complaints by customers. Michael Donovan, Ann Miller, and Michael Malakoff filed a lawsuit in Pennsylvania with the intention that the issue be settled. Meanwhile, Smiley also filed a class action against Citibank (South Dakota) on the ground that $15 late fee charged on her credit card is contrary to California Law. The Court dismissed the complaint and the U.S. Supreme Court upheld the dismissal, holding that the late fee penalty is reasonable.
GM Instrument Cluster Settlement
In another case of corporate greed, the GM Instrument Cluster Settlement is another example of a class action. Prior to the settlement, there was a number of complaints to the National Highway Traffic Safety Administration by numerous users of several models of General Motors' vehicles. The complaints were in regards to defective speedometers and gauge readings on their General Motor vehicles. Consequently, a lawsuit was filed by Kevin Zwicker against General Motors in U.S. District Court in Seattle seeking for compensation of all persons that have been affected by the defective gauges. Another similar lawsuit was filed by John Hall in the U.S. District Court in Oregon. Judge John Coughenour, who the case was assigned confirmed that the case was a class action and all settlement was awarded in favor of the owners of GM vehicles with defective speedometers and gauges.
Fraley et al v. Facebook, Inc.
Next is the case of Fraley et al v. Facebook, Inc., et al, where it was alleged that Facebook misappropriated user's name and likenesses in "Sponsored Stories" advertisements. A settlement was reached and each claimant receives $15.
Hopkins v. De Beers Centenary A.G.
Finally we have the case of De Beers diamond antitrust class action. This is a class action that was made up of several cases which include Hopkins v. De Beers Centenary A.G. et al that commenced on July 24, 2004, and Sullivan v. DB Investments that commenced in the year 2001. The claimants' claims challenged the creation of global cartel in the market of rough and polished diamonds. After several preliminary settlements, the court approved the final settlement on May 27, 2008.
In conclusion, it is evident that class action suits are a means of reducing the workload that judges would have been faced with if these actions were determined separately.
This article is brought to you by The Paul Powell Law Firm in Las Vegas. If you have questions about an injury case that you've been the victim of, be sure to contact us today. We can be reached through our website or on our social channels.